Sorry, pancake lovers, you might have to travel a bit farther to load up on your next short stack.
On Thursday, Dine Equity, the parent company of both IHOP and Applebee's, announced plans to close dozens of restaurant locations across the country.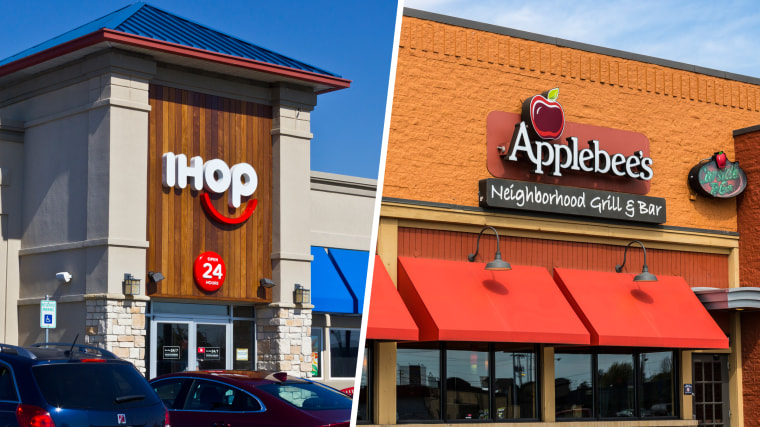 While there's no word yet on which specific areas will lose their restaurants, Dine Equity explained in a press release that Applebee's is expected to close between 105 and 135 restaurants across the country while IHOP will close between 20 and 25 locations.
"We are long overdue in rationalizing the size of our system and closing poorly performing restaurants," Richard Dahl, interim CEO and chairman for Dine Equity, said during the company's second quarter earnings call, according to Consumerist.
The locations they'll be targeting are likely older ones with minimal traffic, as well as those stores that are under-performing.
Chain restaurants have been struggling for several years amid competition from super cheap fast food deals and the growing number fast-casual eateries that focus on fresher options. According to Eater, mid-level, sit-down restaurants like Chili's and TGI Fridays have also been struggling.
Feeling sad about the possibility of losing your beloved Neighborhood Grill + Bar or not being able to go for an order of Rooty Tooty Fresh 'N Fruity Pancakes whenever your heart desires? Keep in mind that even with the closures, there will still be over 1,000 restaurants each worldwide.
Plus, there are plans for a combined Applebee's and IHOP restaurant to open in Detroit in March. On the earnings call, Dahl said that Dine Equity is "investing in the empowerment of our brands" by closing the restaurants.
Perhaps new and exciting ventures like the hybrid location will be the ultimate result.