It's only August but the flavors of fall are already coming at us full force. If you already need a break from pumpkin spice madness, there's a new twist on a classic seasonal favorite that just hit stores.
Instagram user thejunkfoodaisle has leaked the news that Apple Pie Oreos were spotted on Target's virtual shelves. "Coming soon! Limited-edition Apple Pie Oreo! Featuring a graham flavored cookie, these Oreos should be out this Summer," the snack food-centric account posted to Instagram.
The Apple Pie Oreo is composed of a graham wafer-flavored cookie (not just plain vanilla) filled with an apple-flavored crème filling. Apple pie is pretty much as classic as it gets when it comes to American desserts and Oreo is milk's — and much of the country's — favorite cookie, so we're not surprised that these two sweet titans are finally coming together in one beloved snack mashup.
As usual, Twitter has a lot of feelings on the new, limited-edition Oreo flavor.
Oreo has a rich history of fun, limited-edition flavors, such as the Firework flavor that came out earlier this summer or the Mocha cookies that were released as part of a Dunkin' Donuts partnership.
With Starbucks recently releasing Pumpkin Spice Lattes in grocery stores and M&Ms issuing their White Pumpkin Pie M&Ms, it seems only logical apple pie-flavored goodies will be popping up all over soon.
Oreo Apple Pie Cookies, $2.99, Target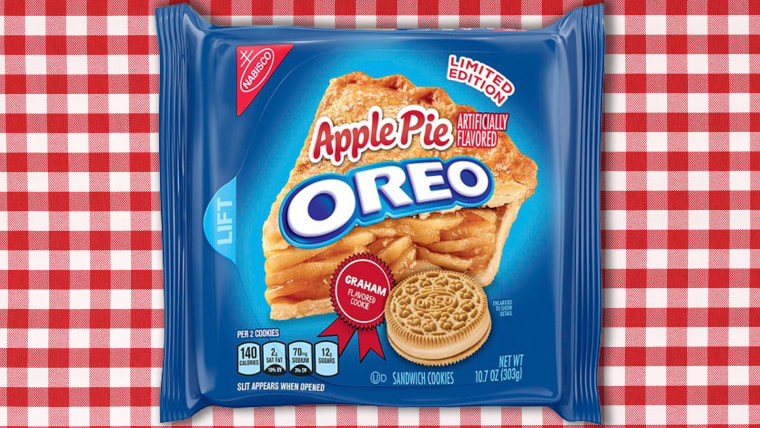 What fall-flavored food are you most excited to see?