Anthony Bourdain's 11-year-old daughter, Ariane, stepped out into the spotlight just days after her father's death — and she brought a reminder of the chef, author and world traveler along with her.
On Sunday night, Bourdain's second wife, Ottavia Busia, from whom he separated in 2016, shared a photo of their "brave" girl as she took the stage for a School of Rock concert at New York City's DROM.
"Our little girl had her concert today," she wrote, as though speaking to Bourdain directly. "She was amazing. So strong and brave. She wore the boots you bought her."
The pic shows Ariane holding a mic while decked out in a leather jacket her dad would no doubt have approved of, as well as a pair of knee-high studded black boots he gave her himself.
Busia then shifted the focus from their daughter to her ex and added, "I hope you are having a good trip, wherever you are."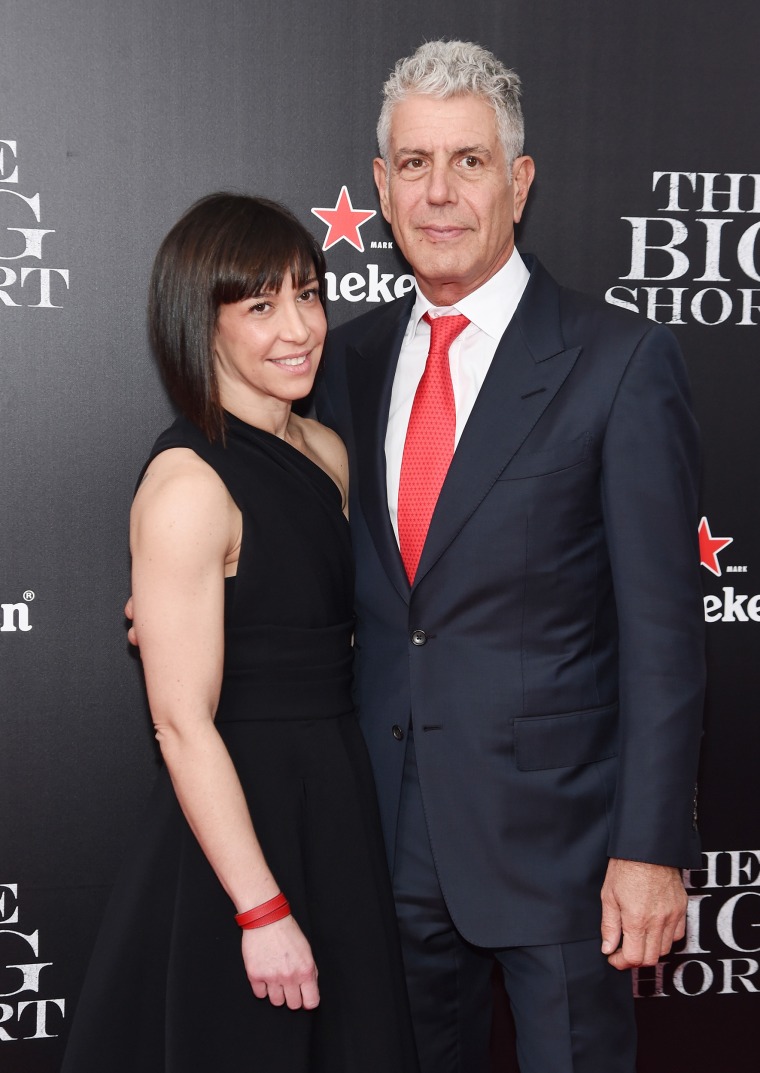 Though the former couple, who'd married months before Ariane's birth in 2007, parted ways two years ago, and the "Parts Unknown" star had since been in a relationship with actress Asia Argento, they never divorced.
In fact, according to Bourdain's mother, it's Busia who's making arrangements for him following his apparent death by suicide at the age of 61.
Though Bourdain is best known for his passion for food and how it connects us to culture, he was just as passionate about fatherhood.
"From the second I saw my daughter's head corkscrewing out of the womb, I began making some major changes in my life," he wrote in the introduction to his 2016 release, "Appetites: A Cookbook." "I was no longer the star of my own movie — or any movie. From that point on, it was all about the girl. ... Fatherhood has been an enormous relief, as I am now genetically, instinctually compelled to care more about someone other than myself. I like being a father. No, I love being a father. Everything about it."
If you or someone you know is in crisis, call the U.S. National Suicide Prevention Lifeline at 800-273-8255, text TALK to 741741 or visit SpeakingOfSuicide.com/resources for additional resources.