If there's one thing you can say about Anthony Bourdain, it's that he's consistent.
The chef-turned-traveling food personality has always loathed vegetarians and people who drown their sushi in soy sauce. And, it turns out, he's stayed more attached to his knives than to his wives over the last two decades.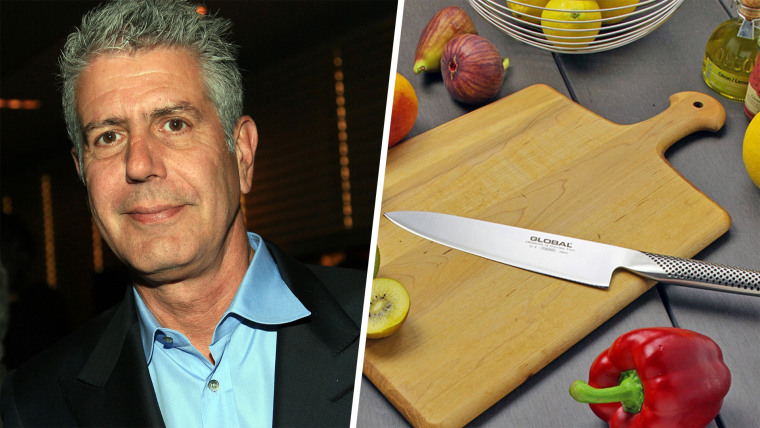 In his game-changing memoir "Kitchen Confidential," which hit shelves way back in 2000, Bourdain wrote that he despised knife sets and only recommended that home cooks utilize just one high-quality knife.
His brand of choice? The Global G-2 Chef's knife, which he describes as "a very good Japanese product which has — in addition to its many other fine qualities — the added attraction of looking really cool."
Global G-2 8-inch Chef's Knife, $100 (normally $159), Amazon
Seventeen years later, despite many, many new knives and other cutting kitchen gadgets on the market, the "Parts Unknown" host recently told the audience at the premiere of his documentary, "Wasted: The Story of Food Waste," that the Global was still his go-to knife.
"As a starter chef knife, The Global is pretty good for a first timer," says Bourdain. It's also beloved by other professionals as well.
The molybdenum and vanadium stainless steel knife has been a bestseller on Amazon, and is praised by customers for being razor sharp, keeping its edge and being super lightweight. Like other knives, avoid putting it in the dishwasher and you'll be slicing and dicing like a pro.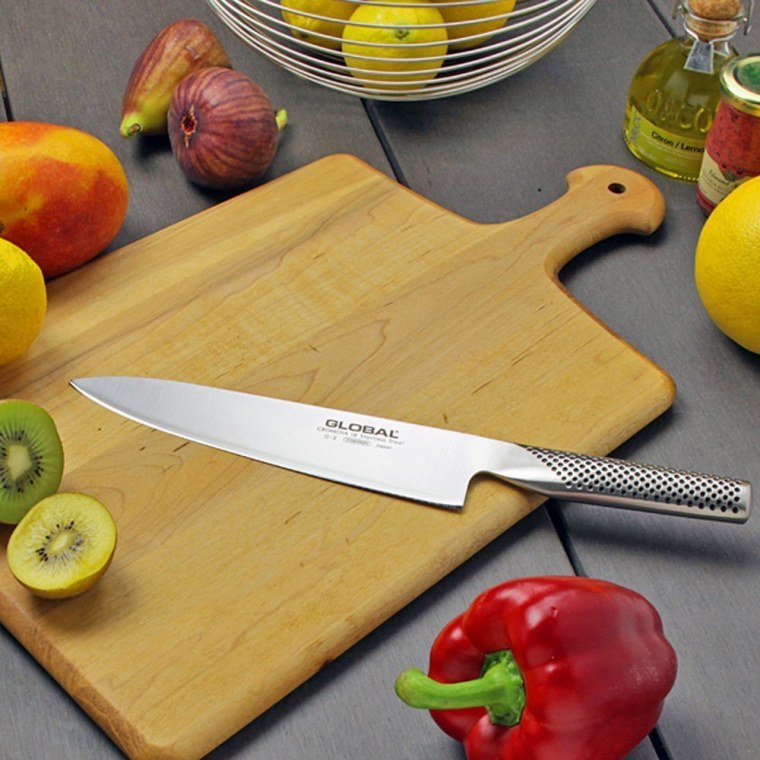 Want to pick up Bourdain's knife for your very own collection? It's actually available on Amazon right now.
For something more affordable, check out this ceramic knife that one TODAY Food editor swears by! We also found the best knives and knife sets you can buy online.
This article was originally published on October 13, 2017 on TODAY.com.