Before celebrity chef Andrew Zimmern found his own recipe for success, he went through some serious personal struggles.
The host of the Travel Channel's "Bizarre Foods" posted a moving #tbt photo, or rather what he dubbed, a "Throwaway your life throwback pic #tbt," from a period in his life when he put his addiction on the front burner.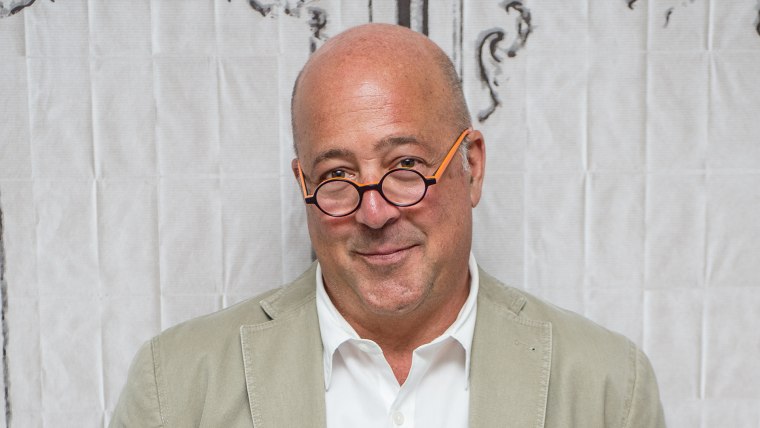 "Throwaway your life throwback Thursday pic #tbt ... 1982 or so, deranged drunk and drugged," Zimmern wrote in the photo caption. "I was a dangerous mess and still took almost a decade to sober up. #keepitgreen #odat #grateful I don't think I ever posted a pic like this before. The smile on the outside is a mask. The pain inside was unimaginable and indescribable."
Before the 56-year-old turned a successful cooking career into an even more successful second career as a food writer and TV personality, he struggled with addictions to both alcohol and drugs that started during his high school days.
"I just became a snorting, speedball freak with a lot of pills and pot and booze," Zimmern told CNN in 2016. "I created a balance of chemicals in my body that actually allowed me to be very high functioning for many, many years."
After graduating from college, Zimmern carved a niche in the New York restaurant scene working at various eateries — until his addictions overwhelmed him. "You start to lose jobs," he told CNN last year. "I lost an apartment. l became homeless for 11 months and squatted in a building on Sullivan Street in lower Manhattan."
Out of desperation, Zimmern bought a one-way ticket to Minneapolis, where he got clean start through a rehab program and found work as a dishwasher. From there, he was able to move up again as a chef, and eventually transitioned into food media and found his way onto television. He launched "Bizarre Foods" on the Travel Channel in 2006, which has since become one of the network's longest-running shows.
He says the main ingredient responsible for his upward trajectory is sobriety.
"Thankfully I don't feel that way or live that way anymore," Zimmern posted on his #tbt pic.