What says Oktoberfest more than having a beer stein-holding competition? It's called masskrugstemmen, and the rules to this century-old Bavarian sport are simple:
Rule No. 1: You spill the beer...you're out
Rule No. 2: Hold the stein straight out parallel to the floor without lifting it too high or too low. Last man standing wins!
It's not as easy as it looks – each one weighs more than 5 pounds.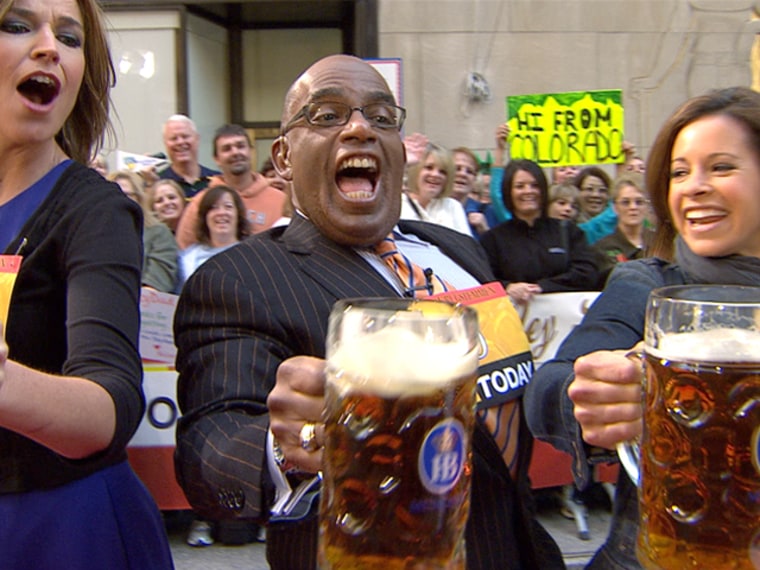 TODAY anchors and staff got in on the fun and held a competition on the plaza on Friday. Star Kim Kardashian was the first to bow out, and Hoda, arm shaking, quickly followed.
While we were sure Jenna Wolfe (who rocks guns we all envy) would take the title, it wasn't to be. One-by-one, the competitors forfeited, with Savannah crouching down in shame when she realized it was over. Ann Curry stayed strong as long as she could, but ultimately, she said, "I just want to drink it."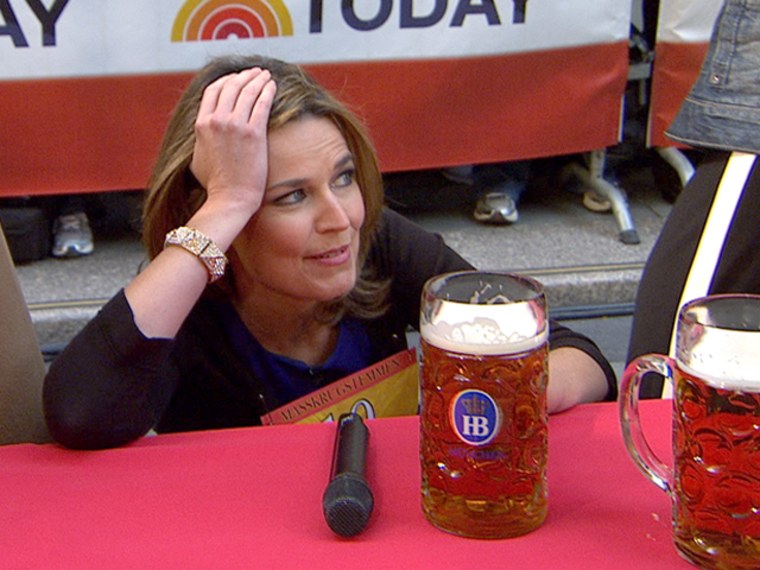 No one could hold a stein to Vlad Kunca, a former champ who made it through to five minutes and six seconds. He said his personal record was nine minutes!