Fans of Amy's Kitchen grocery line, listen up: You may be able to cruise through the drive-thru to grab the company's healthy eats one day soon.
Amy's Kitchen, well-known for its organic, vegetarian frozen meals and canned soups, opened its first drive-thru restaurant a couple of years ago — and the company has been "blown away" by the response, prompting Amy's to plan more locations, a spokesperson told TODAY Food.
America, it seems, is finally ready to embrace healthier fast food.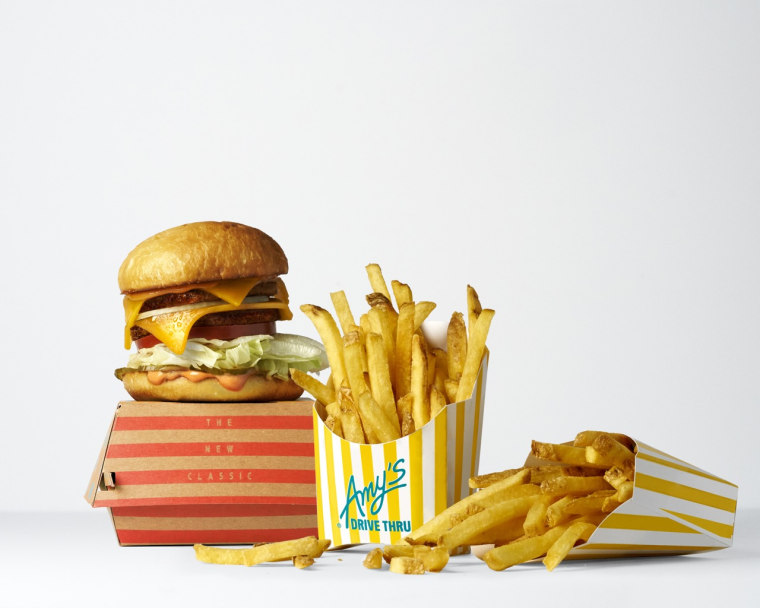 The first and only location of Amy's Drive Thru is in Rohnert Park, Calif., and the next location is planned for Corte Madera, Calif., but don't be discouraged: It sounds like Amy's long game plan is to bring its healthy to-go fare everywhere.
"Ultimately, we hope to have drive-thrus across the country, so that people everywhere can access family recipes, made-by-hand on their way into work, on their next road trip and after a big game," the spokesperson told TODAY Food.
The drive-thru serves a lot of greatest hits from the Amy's Kitchen line — many of which are indeed inspired by employees' family recipes.
Fast-food restaurants don't typically do vegetarian well: There's a lot of limp lettuce and sad, boring salads.
But Amy's menu looks much heartier and fresher: For lunch and dinner, there are organic (veggie) burgers, burritos, fries, chili, mac and cheese, pizza, soup, plus seasonal salads, coffee and milkshakes. At breakfast, there are tofu scrambles, burritos, bagels, oatmeal, parfaits — plus some less-healthy sounding treats, like hash browns and cinnamon rolls.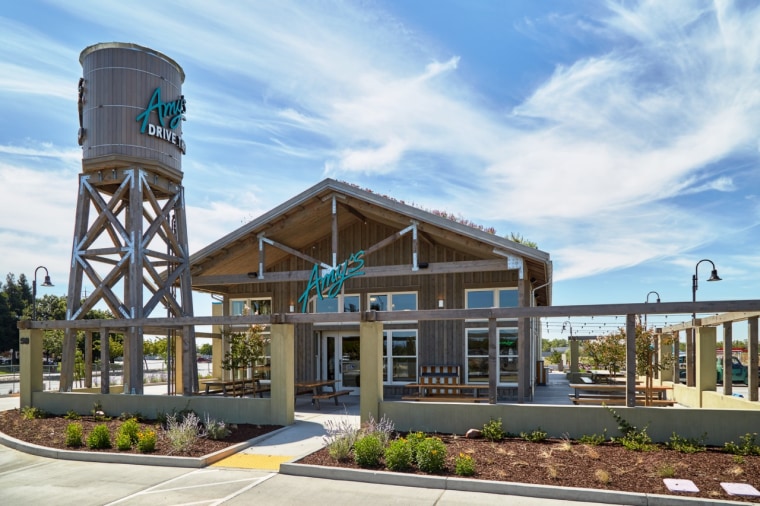 Everything is vegetarian, and gluten-free and vegan options are available. Many credit it as the first "meat-free fast-food restaurant."
So who is the Amy behind Amy's Kitchen, anyway? She's the daughter of founders Andy and Rachel Berliner, who started the company in the late 1980s after finding a lack of healthy prepared foods around the time Amy was born.
Since the company focuses on local farms and local producers, most of its frozen and canned foods are made in kitchens throughout California, Oregon and Idaho. We should expect California to be the focus of growth in the short term, with more national ambitions in the future, the company added.
"The goal for Amy's Drive Thru," a spokesperson said, "is to make sure everyone that walks through the door, or drives up to the window, gets a great meal suited to their needs."
Don't live in northern California? Here are some of the Amy's Drive-Thru menu items that you can get on your own in the meantime:
Amy's Organic Chunk Tomato Bisque, $3.35, Jet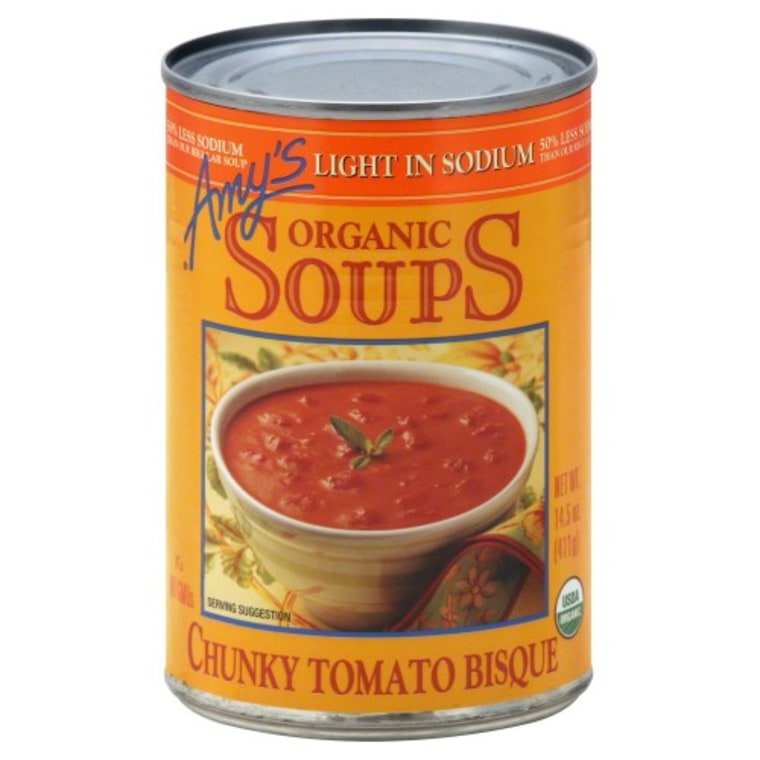 Amy's Organic Lentil Vegetable Soup, $3.57, Jet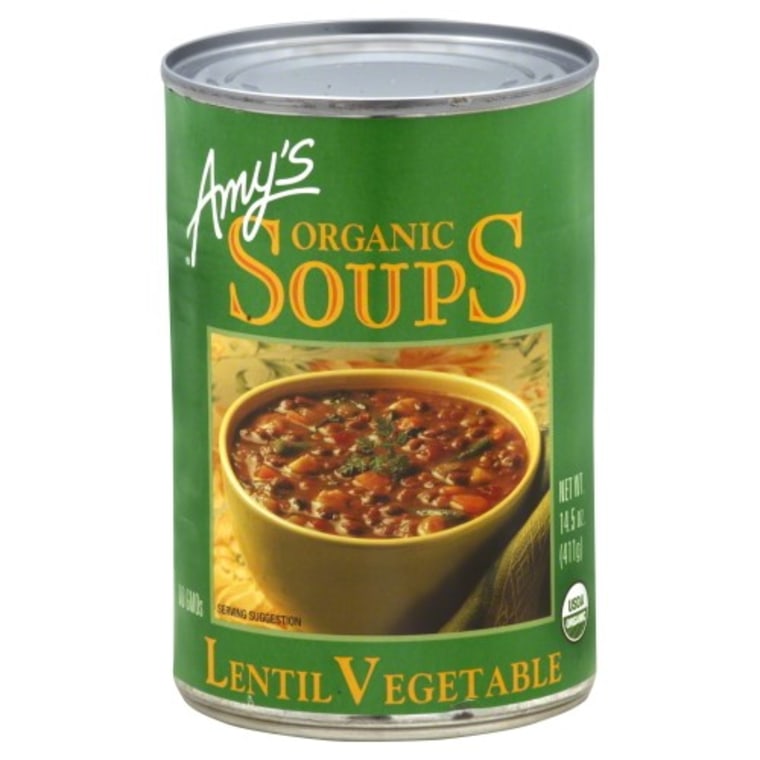 Amy's Organic Low-Fat Medium Black Bean Chili, $3.53, Jet