After decades of being blamed for skyrocketing obesity rates, fat is back in a big way. And that's been a boon to butter sales.
A study released by the University of Wisconsin found that butter consumption hit a nearly 50-year record high in 2017. The butter forecast (no, it's not going to rain butter ... though we kind of wish it would) also predicted that butter consumption will continue to rise due to the popularity of trendy items like butter coffee and large companies like McDonald's switching from margarine to butter in many of their breakfast foods.
To feed America's rising demand for butter, companies are offering more options than ever. But is one type of butter really the best?
In an effort to debunk food myths that kept butter at bay during previous decades, Dr. Mark Hyman, the medical director at Cleveland Clinic's Center for Functional Medicine, recently told TODAY that the fat composition of grass-fed meats contain more antioxidants and nutrients than grain-fed animals, so he recommends buying butter made from pastured, grass-fed cows or goats as the best option for consumers.
Despite the higher price grass-fed butter commands, many Americans are starting to make the switch.
According to U.S. butter sales in 2017, Kerrygold, a grass-fed butter from Ireland known for its rich, creamy flavor, ranked third behind bestselling brands Land O'Lakes and Challenge butter. An 8-ounce package of Kerrygold is about 50 cents more expensive than the same size stick from the top-selling brands. Breakstone's and Tillamook (which comes from cows not treated with artificial growth hormones) followed close behind.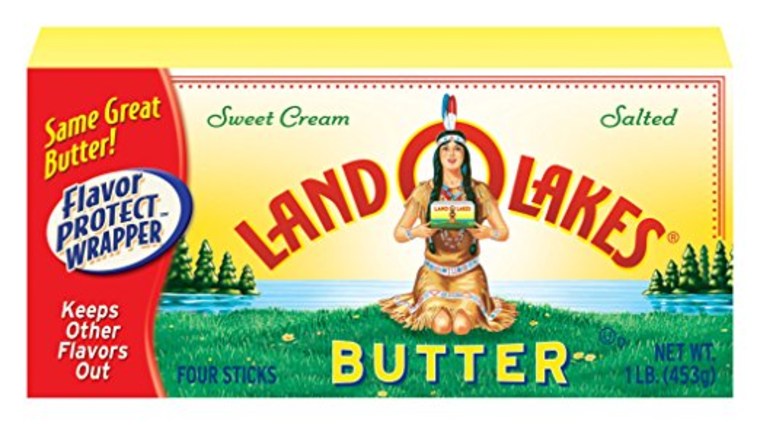 NBC News Health and Nutrition editor Madelyn Fernstrom told TODAY Food that no fats are totally off limits if they're balanced with healthy fats found in vegetable oils like olive, corn or safflower.
But don't get too carried away smothering Kerrygold on everything, she advised.
"Grass-fed butter is a food with a 'health halo.' Don't add it to your eating [plan] if you don't already include it — it's not a health-plus," Fernstrom told TODAY Food by email. However, she added that the fat content of grass-fed animal proteins has a better nutritional profile than that of grain-fed animals.
"[Grass-fed butter is] tasty, but not a health boost. And sometimes it's fine to eat something (in controlled amounts) just because it tastes good! I say there are no bad foods, just bad portions."
The so-called "health halo" surrounding higher-fat foods is due in large part to the resurgence of diets like Atkins, ketogenic, and more, which favor protein and fats as being more satisfying (and better for weight loss) than consuming a lot of carbohydrates.
"The whole idea that fat is back thrills me because we've been fat-phobic for too long and for the wrong reasons," Bonnie Taub-Dix, RDN, creator of BetterThanDieting.com and author of "Read it Before You Eat It - Taking You from Label to Table" told TODAY Food. While Taub-Dix is on board with making sure people don't leave fat completely out of their diets, she recommends getting a healthy dose from a bunch of different sources including dairy, avocados, nuts and nut butters.
Like Fernstrom, Taub-Dix advises consuming any type of butter — whether it's from grass-fed cows or grain-fed animals — in moderation.