Americans already turn to Amazon to purchase gifts, electronics and household items, or to stream TV shows and movies — now the company is offering grocery delivery from Whole Foods, too.
But how does it stack up against Instacart, which already does the same thing? TODAY's Jeff Rossen set out to find out which service is faster.
Get Jeff Rossen's new book, "Rossen to the Rescue," here.
Both services offer free delivery for orders over $35 for Amazon Prime and Instacart Express members.
In an experiment, the Rossen Reports team placed two grocery store orders from Whole Foods, one through each service. Both contained the same items and were placed at the same time.
So which was faster? Instacart's order was delivered first. All refrigerated items were cold, but the avocados were missing. The Amazon order came five minutes later. Everything was cold but there was also an item missing from this order: the ice cream.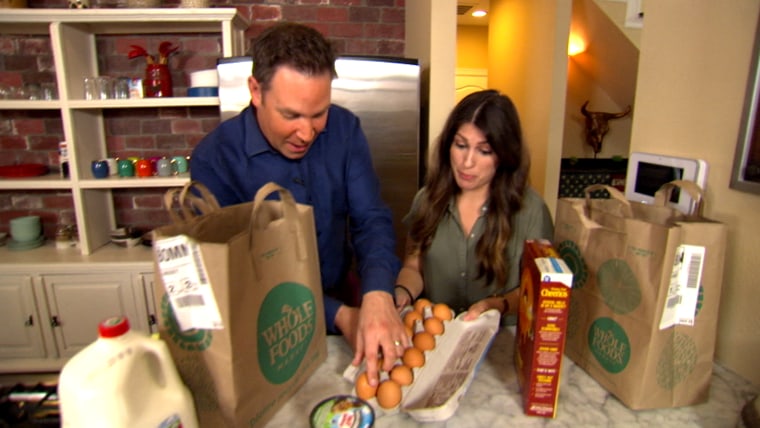 In terms of cost, Amazon won. That tab, without tip, came to $40.75. The Instacart groceries cost $45.76, due to a service fee.
Amazon issued a refund for the missing ice cream and gave a $5 credit, telling NBC News that missing items are rare, but if customers notify Amazon, the company will work to fix the mistake.
Instacart told NBC News the extra service fee helps "provide customers with the best service possible" and may be used for wages, customers support and operational expenses, but it didn't comment on the missing avocados.
Amazon offers its Whole Foods delivery service in six cities and says it plans to expand across the country throughout the year. Instacart is working on a similar partnership with Sam's Club in a few pilot cities.
These items were hand-picked by our editorial team because we love them - and we hope you do, too. TODAY has affiliate relationships, so we may get a small share of the revenue from your purchases. Items are sold by the retailer, not by TODAY.