Not everyone wants to spend an arm and a leg on a good cutting board. But, it's not worth losing one either because of a product that won't stay on the counter. Enter the OXO Good Grips utility board.
Nearly 2,000 Amazon customers have written rave reviews about this $15 no-slip, plastic cutting board made by the same company that brought us a game-changing avocado tool. Naturally, I had to see what all the fuss was about. This is what I found.
OXO Good Grips Utility Cutting Board, $15, Amazon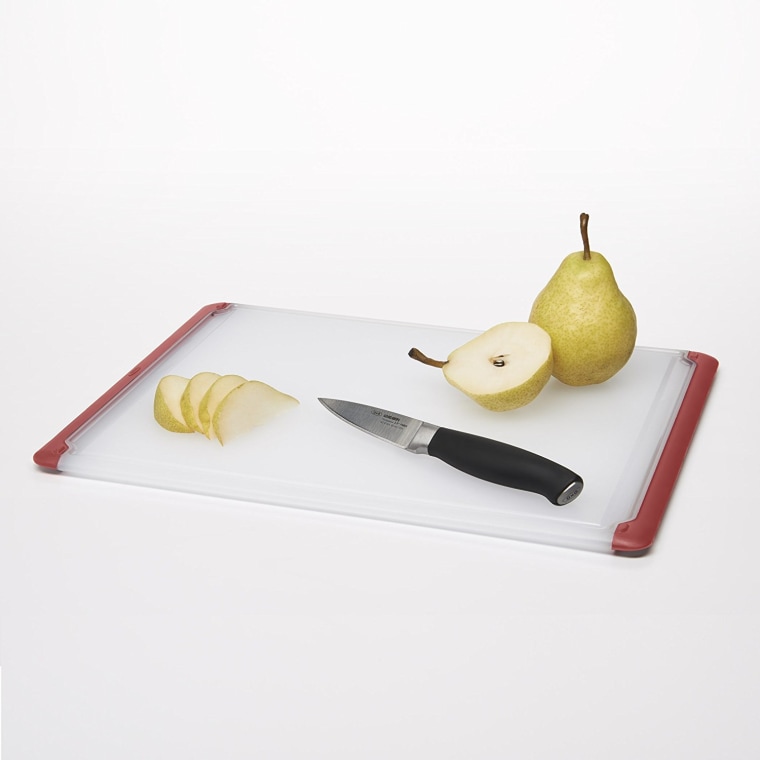 The plastic feels sturdy and is easy to clean.
I usually purchase bamboo cutting boards in the $10 to $15 range, as I've always preferred a natural surface under my food. But they are not dishwasher safe, require cool water for cleaning and typically warp over time.
OXO'sBPA-free surface is dishwasher safe, but rinses so easily I tend to wash it by hand (and I really don't like hand washing dishes). Residues like clumpy avocado and sticky sauces slide off with a single sponge wipe.
After several chopping sessions, I can see some ridges where the knife hit (full disclosure: I'm a pretty aggressive mincer). But the cracks are not as serious as those on other inexpensive plastic boards I have used in the past.
The non-slip trim really does keep the board in place.
Before I got the OXO, I constantly kept a firm hand on my board to prevent it from slipping or wobbling as I chopped. The OXO's rubber trim on both sides of the 10½ by 14½-inch board is my favorite feature.
The grips keep the board firmly in place — enhancing my ability to chop quickly, efficiently and safely.
Between the non-slip feature on this cutting board and these $11 miracle gloves, my finger-slicing track record is better everyday.
It's like two cutting boards for the price of one!
Unlike some cutting boards that have only one cutting surface, this one is truly double-sided. One side of the board has a groove around the perimeter, which is great for catching juices (like when you're cutting up fruit).
Overall, if you're after a well-made and well-priced cutting board that will keep chopping enjoyable, the OXO Good Grips utility board is a good option.
Looking to expand your supply? Try these similar products.
Vettore Non-Slip Cutting Board, $15, Amazon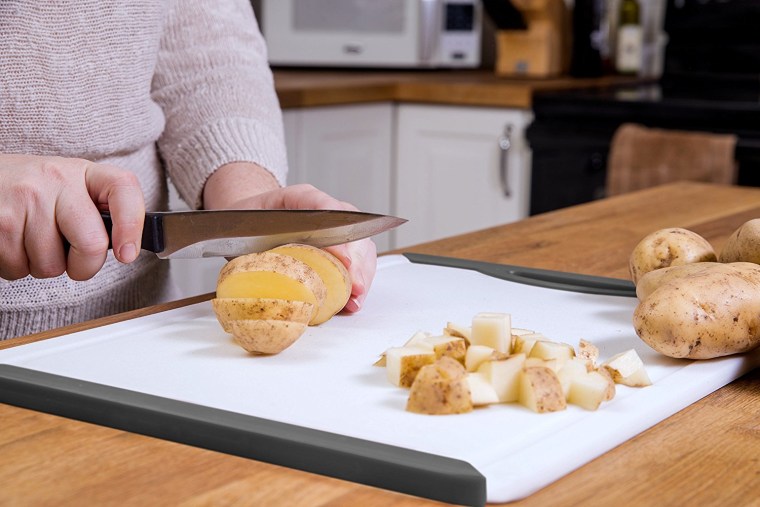 The Vettore cutting board has non-slip feet and is made of a stain resistant BPA-free plastic. It is dishwasher safe and most Amazon reviewers say it doesn't warp over time. Similar to the OXO, this affordable cutting board has a groove to catch juice.
This board is a good option if you like to hang your cutting boards from a hook or rack, as it has a handle on the top. A little larger than the OXO, the Vettore runs closer to 12 by 16 inches and comes with gray, black, green or red rubber accents.
Neoflam Antimicrobial Cutting Board, $13, Amazon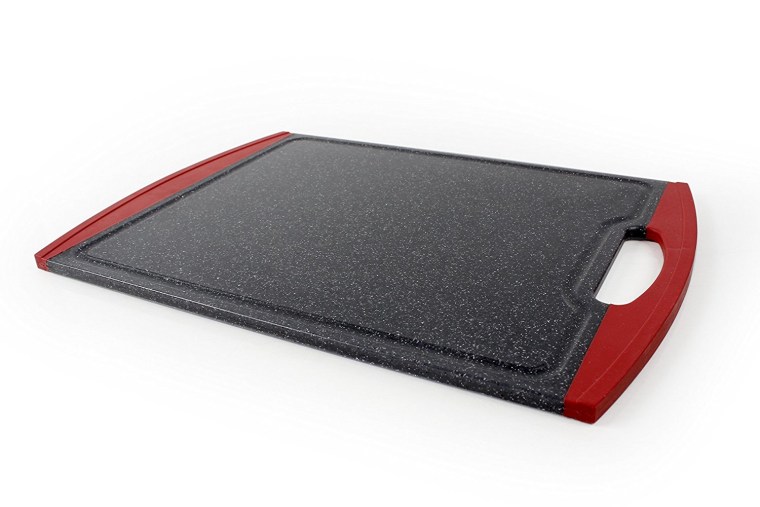 The Neoflam cutting board is an Amazon's Choice product and is great for those of us who want a little kitchen flair. The boards come in a variety of colors, including sultry red and playful lilac. Another BPA-free plastic (dishwasher safe) option with non-slip edges and a juice groove, this board also has Microban antimicrobial protection to help keep germs in check. It is 10 by 14½ inches and has a handle for easy hanging.
Chef Made Easy Large Plastic Cutting Board, $15, Amazon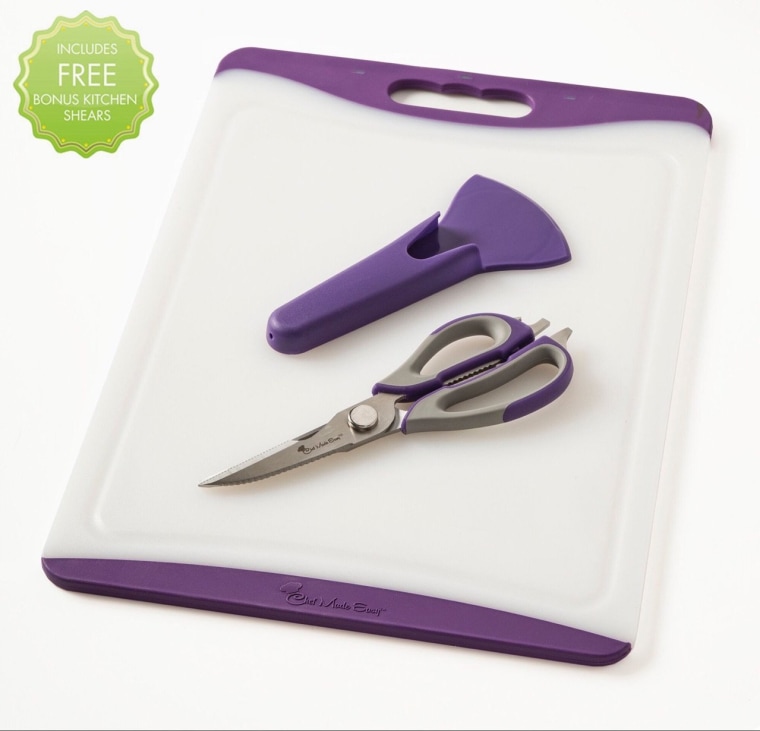 This larger 12 by 17-inch non-slip cutting board will make big chopping tasks easier. It has similar features to the OXO and other boards, and also comes with a free set of high-quality kitchen shears, which Amazon reviewers called "a huge bonus."