Normally, those CEO earnings calls you hear about are pretty boring — at least to us food people.
But a Darden Restaurants exec dropped an interesting little nugget of information on one this week: The company, which owns Olive Garden and other big-name restaurants, is testing delivery via Amazon Prime Now.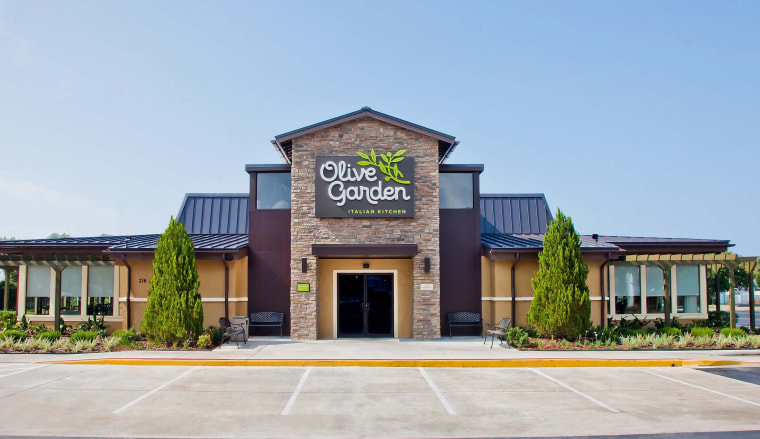 While CEO Eugene Lee didn't specify the test was with Olive Garden, he did mention that the restaurant is popular among its millennial customers, who are more likely to be the ones using online food delivery after all. He also noted Cheddar's Scratch Kitchen, an American-fare chain in 23 states, is also particularly popular with the millennial age group.
Olive Garden is also the company's largest chain by far, though, with 846 locations. (Longhorn Steakhouse comes in next, with 490. Other Darden restaurants include Yard House and Seasons 52.)
"We have a test going with [Amazon]; we'll continue to partner with them and see if we can make that work," Lee said.
Currently, most of the eateries on the Amazon Prime Restaurants service are smaller, independent ones — though places like Red Robin are on there. The service is currently available in 32 U.S. cities.
It would also make sense that Amazon start to include more chains in its restaurant-delivery service, as it pushes out beyond urban centers, where most of its food-delivery service is currently offered.
If you simply must have breadsticks delivered to you now, you can technically already do that, though make sure you're having company over: Olive Garden launched its own catering delivery service last year, with minimum orders of $100.
Or, you could just make them yourself:
With all these online food-delivery options, will we still leave our homes to eat in the future?
Research says yes, Lee said: "People still want to come to restaurants and have that experience."