This is a simple recipe that can be baked in the oven in about twice the length of time. I will admit that I use the microwave to melt and warm things most of the time but this is a fun and easy recipe that I turn to from time to time. It's like somewhere between a lemon bar and a key lime pie. It is always good to have a few microwave recipes when the holidays take up so much oven space. It reminds me how versatile the microwave is!
Ingredients
1½ cups ginger snap cookies, crushed
1 teaspoon ground cinnamon
7 tablespoons unsalted butter, melted
1/2 cup freshly squeezed orange juice
1 tablespoon freshly grated lemon zest
1 tablespoon lemon juice
One can (14 ounces) sweetened condensed milk
1 teaspoon almond extract
1/4 cup slivered almonds, toasted
Marmalade or fresh raspberries, for serving (optional)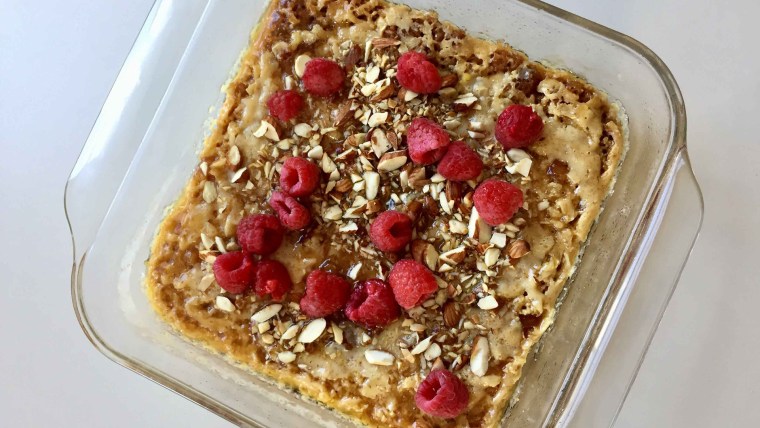 Preparation
Make the crust: In a medium bowl, combine the ginger snaps, cinnamon and butter. Press the mixture into the bottom of an 8x8 microwave safe dish. Set aside.
Make the filling: In the same bowl, whisk together the orange juice, lemon zest, lemon juice, condensed milk and almond extract. Pour the filling on top of the crust.
Cook: Place the dish in the microwave and cook on medium to high heat for 10 minutes. Open the oven and if still not completely cooked, cook for an additional 2 to 3 minutes. Sprinkle with the almonds as soon as it comes out of the microwave.
Optional: Cut it into wedges and serve with marmalade or fresh raspberries.