Albert Roux, a chef who has been credited with bringing French cuisine to London, passed away on Jan. 4, according to a statement from his family.
Roux was 85. The statement, which appeared on the website for his restaurant Le Gavroche, did not give a cause of death but said that Roux had been "unwell for a while."
Roux and his brother Michel Roux, who passed away last year, opened Le Gavroche in 1967. According to the restaurant's website, it was the "only French restaurant of its kind in London" at the time, and specialized in classic French food prepared with "the highest standards of cooking and excellence."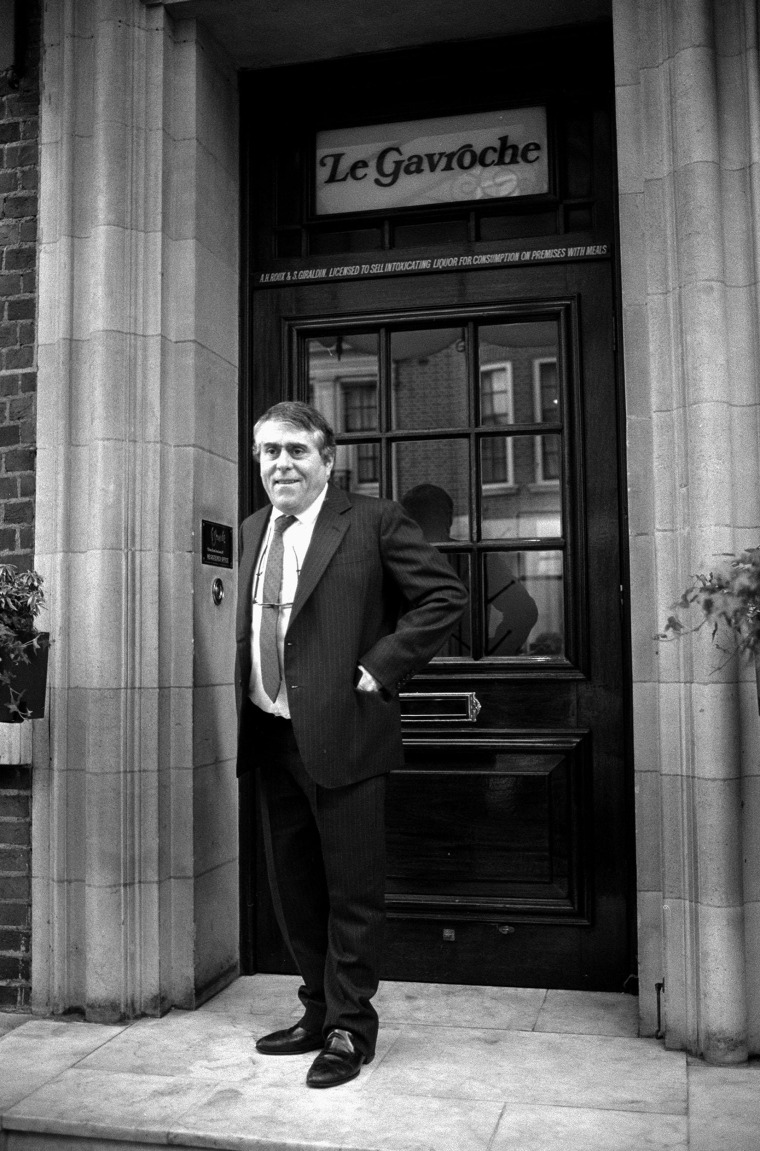 Le Gavroche was the first restaurant in the United Kingdom to be awarded any Michelin Stars, eventually earning a coveted three-star rating in 1982. It has also been awarded honors including the Laurent Perrier Award of Excellence and the Tatler Restaurant Award for Most Consistently Excellent Restaurant.
In 1991, Roux's son Michel Roux Jr. took the reins of the restaurant.
"He was a mentor for so many people in the hospitality industry, and a real inspiration to budding chefs, including me," said Roux Jr. in the family statement. The family asked for privacy at this time.
Other famous chefs have issued statements about Roux's passing. Gordon Ramsay, who said that he had worked alongside Roux for a decade, was among the first to publicly mourn the chef.
"So so sad (to) hear about the passing of this legend, the man who installed Gastronomy in Britain, we've shared the same office for the last decade and walking up those stairs today is going to be really difficult," Ramsay wrote. "Thank you Albert for everything you gave me, God Bless you Chef."
The Michelin Guide released a statement on Twitter, calling Roux, along with his brother, "a father of the UK restaurant industry" whose "legacy will live on through the many chefs who passed through his kitchen."
Apart from Ramsay, other acclaimed chefs who worked under Roux's tutelage include Marco Pierre White, Phil Howard, Marcus Wareing, Rowley Leigh and Pierre Koffmann.
Koffmann also shared a tribute to the chef on Instagram.
"The passing of a legend," he wrote. "He was one of the finest restaurateurs and that was the greatest gift he passed on to me, he will be sadly missed my love go to his family RIP."