Danielle Walker is the author and photographer of the New York Times bestselling cookbook Against All Grain. Diagnosed with a severe autoimmune disease at the age of 22, she has since removed grain and dairy from her diet, and started her blog to help others suffering from similar ailments continue to enjoy food.
Here, she shares her morning routine and a few of her favorite breakfast recipes.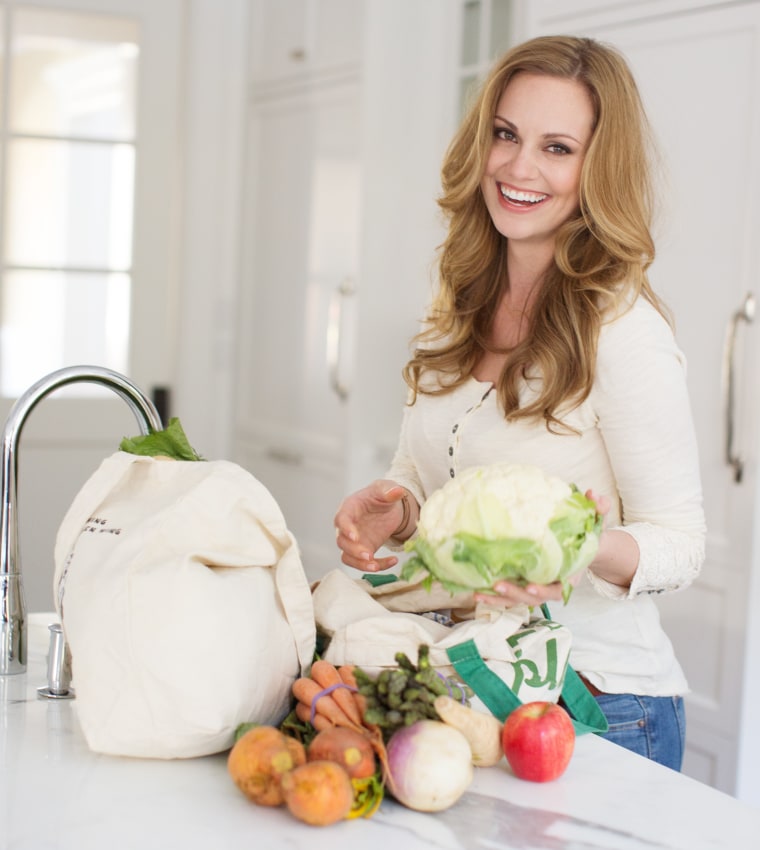 We are not morning people, so we all like to wake up slowly. I hear the sound of slippers coming down the wood floor hallway and turn to look at my clock. But before I do, I hear "It's 7!" from the little voice that matches the footsteps.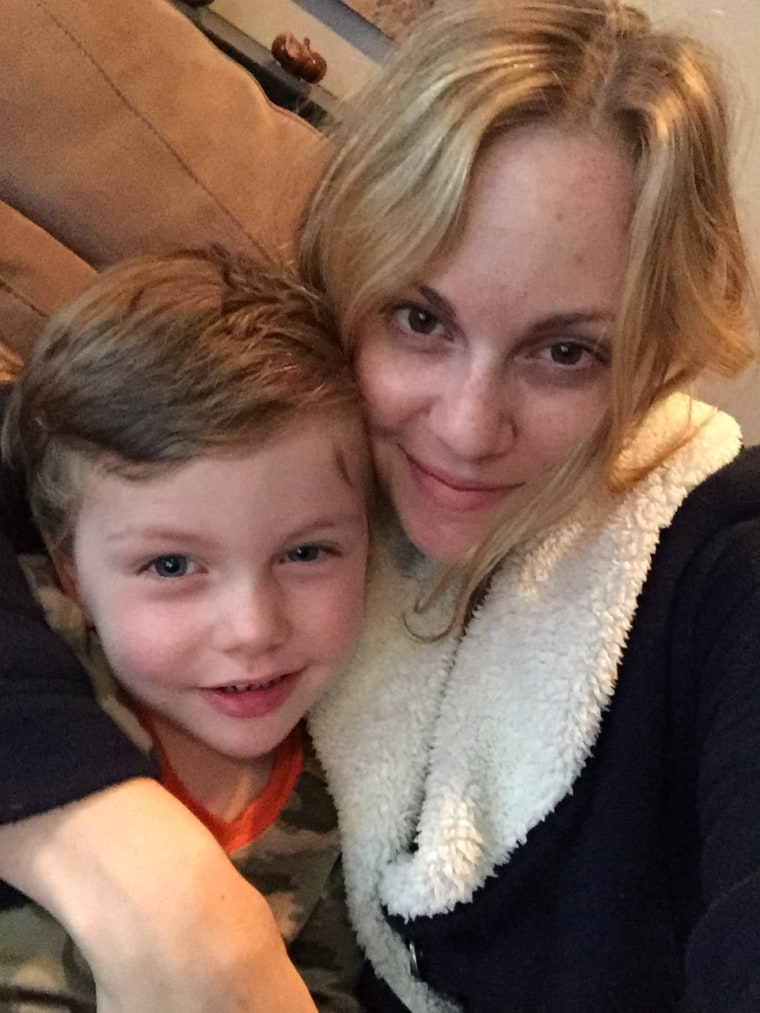 My 4-year old, Asher, knows that he has to stay in bed until 7 a.m., and while that actually happens only about 50 percent of the time, he loves to proudly announce it when he accomplishes the task. He shows up at my bedside and I hoist him up in between my husband Ryan and I so I can take a minute to wake up before starting the day.

There's a 50/50 chance I won't get out of my comfy house-clothes today! Asher doesn't have school and it's a kitchen workday for me, so that usually means no hair, no makeup, no cute outfits! Just comfortable clothes that don't take effort and I don't mind getting dirty.
I used to be an avid coffee drinker, but I came to the realization recently that it doesn't react well with my auto-immune disease, so I switched to tea. The smell of Ryan's coffee is divine and so tempting though! I've been using my Pumpkin Spice Latte recipe with tea instead of coffee though and it's been doing the trick!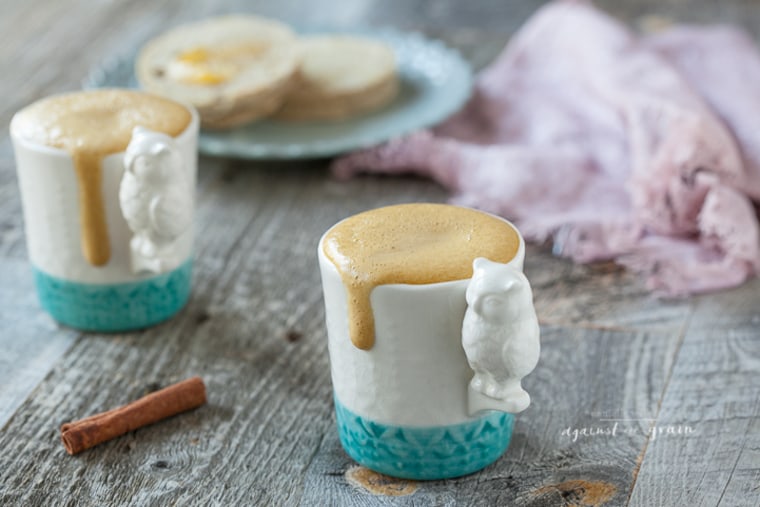 Pumpkin Spice Latte (recipe from Against All Grain)
Serves 4
Time: 5 mins Cook time: 5 mins Total time: 10 mins

Ingredients:
2 cups dark brewed coffee or espresso

3/4 cup almond milk

3/4 cup coconut milk

1/3 cup Grade B maple syrup

3 tablespoons pumpkin puree

1 teaspoon pumpkin pie spice

1/2 teaspoon vanilla extract
Note: You can also prepare it without the coffee and keep it in your refrigerator to use like a coffee creamer. Just blend it up quickly with a hand blender or blender when you add it to your coffee. This creamer works well with chai tea as well.
Instructions:

1. Combine all of the ingredients in a saucepan over medium-high heat. Simmer for 5 minutes, whisking occasionally, until heated through and slightly frothy on top.
2. Carefully transfer the liquid to a blender and cover the top with a towel. Blend on high for 30 seconds until foamy. Alternatively, use an immersion blender in the pot.
3. Divide between 4 mugs. Enjoy!
Snuggle-time in the morning is my favorite part of the day. Ryan and I are both so blessed to work from home, so we get a little extra time to lounge. We watch an episode of Asher's favorite show, Team Umizoomi, which I never protest because it's extremely educational and interactive. He is more of a snacker in the morning so he eats some fresh raspberries and a piece of gluten-free toast. He usually eats something more substantial around 11am.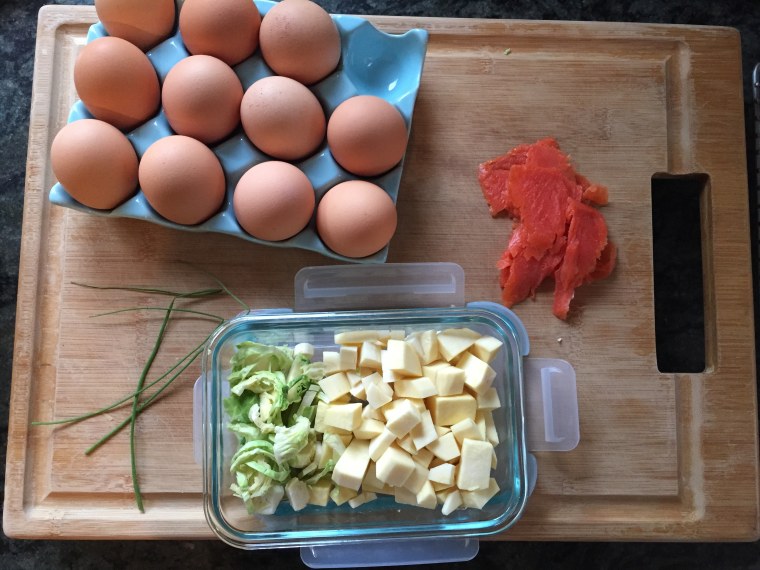 I'm starting to get hungry so I head into the kitchen while the boys play and throw together something for breakfast. I like to keep vegetables chopped up in the refrigerator to speed things up. We had parsnips, sweet potatoes, and Brussels sprouts the night previous for dinner, so while I was prepping dinner I chopped up a few cups extra of each and put them in a container. I decide to throw together a quick hash:
Simple morning hash with smoked salmon and fried eggs:
Melt 1 tablespoon ghee, olive oil, or grass-fed butter in a large skillet over medium-high heat

Add 2 cups diced vegetables (sweet potatoes, parsnips, Brussels sprouts) and sauté until browned and softened, about 6 minutes.

Season with salt and pepper and push it off to the side of the pan to make room for the eggs.

Melt another 1 teaspoon of ghee in the open space and crack 4 eggs into the pan.

Cover with a lid for 2 minutes, or until the whites are cooked through.

Add 4 ounces smoked salmon and season all over with salt and pepper.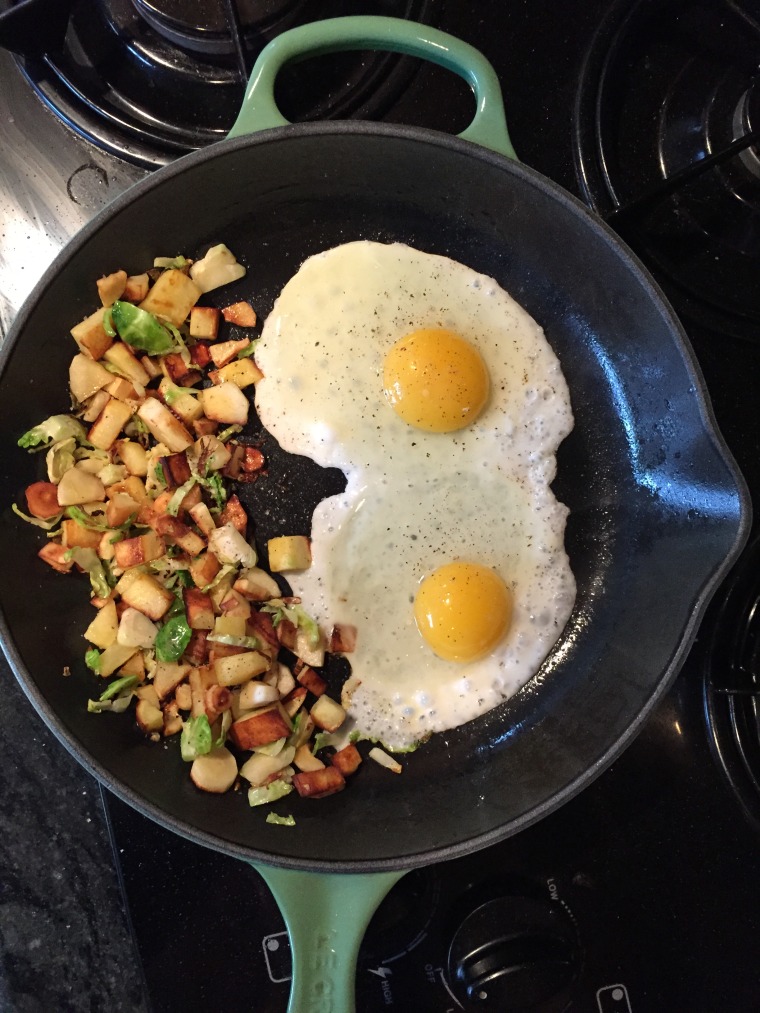 On mornings where Asher has school or I just want something quick, I usually make us smoothies. I use coconut or almond milk and add avocado or almond butter for a good healthy fat to get the morning started. Spinach, blueberries, and bananas are usually our favorite add-ins. Plus it's a really easy way to get all of my supplements in first thing in the morning, because I usually forget after the day gets hectic. Here's one of my favorites:
My Green Smoothie (recipe from Against All grain):
Serves: 3-4
Prep time: 5 mins
Total time: 5 mins

Ingredients:
1½ cup unfiltered apple juice (may use water in place of juice for reduced sugar)
¾ cup coconut milk
¾ cup frozen blueberries
½ large banana
5 large frozen strawberries
1 heaping cup mixed leafy greens (spinach, kale, chard, etc.)
1 cup ice
Instructions:

Place all ingredients into a blender in the order listed. Blend on low for 15 seconds, then on high for 30 seconds, until smooth.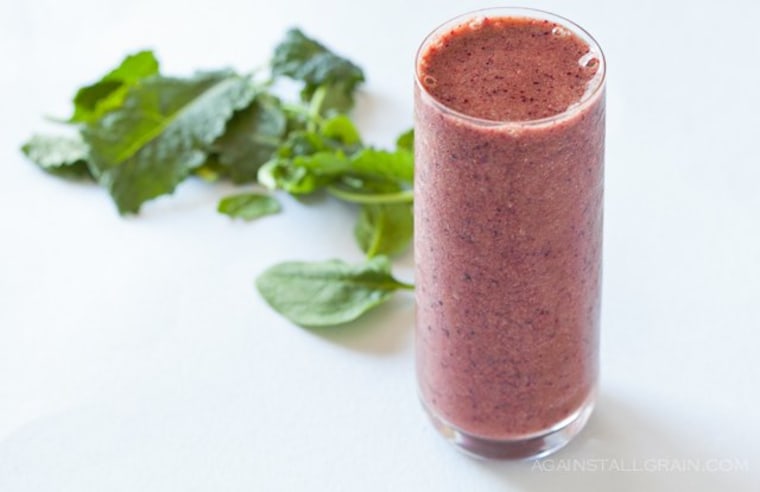 I am working on some new holiday recipes for my fans, so I start cooking a rolled turkey breast at 10 a.m. and the house smells like Thanksgiving! The rest of the morning is spent styling and photographing the food, editing photos, reading through emails and Facebook comments and questions, and more recipe testing!
You can find more of Danielle Walker's writing and recipes on her blog, Against All Grain. Walker previously shared the painful story of the loss of her second child, Aila, and how her family is healing in a post for TODAY.com here. 
Find more morning routines here.