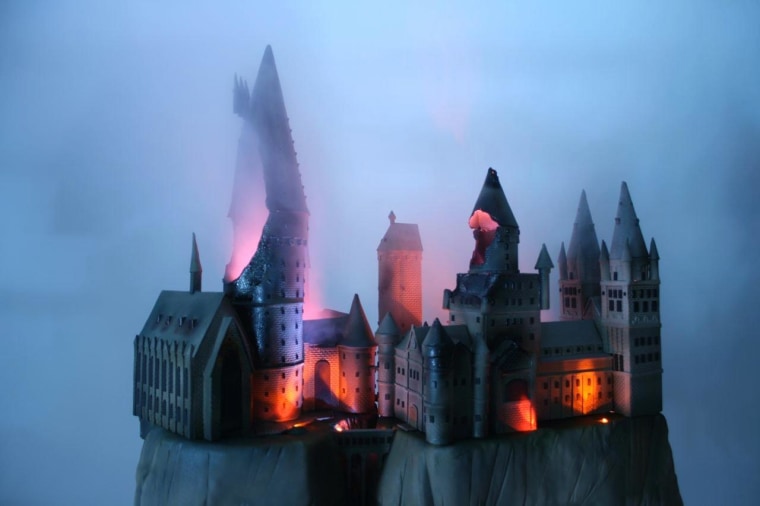 This Friday, muggles will line up around the country to watch Harry Potter and the Deathly Hallows: Part 2, the last film in the insanely popular Harry Potter series. But how do you really celebrate Harry's final encounter with Voldemort in style? With a seriously elaborate cake.
Celebrity baker Duff Goldman, host of the Food Network's "Ace of Cakes," and his Charm City Bakery conjured up this cake for the New York City premiere of the final Harry Potter film. Rupert Grint (a.k.a. Ronald Weasley) cut the very first slice, according to Duff's tweets.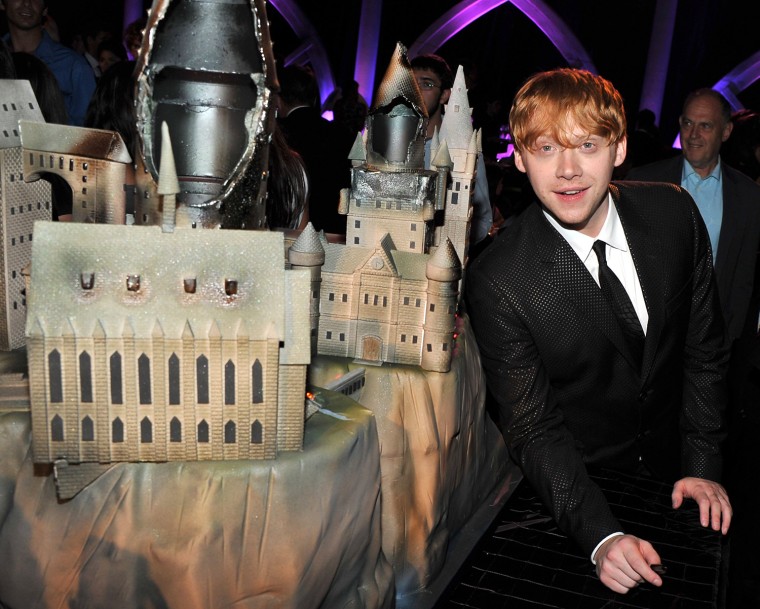 Just in case you've never seen the movies or read the books, it's a tiny model of Hogwart's School of Magic, slightly damaged by Death Eaters with a sweet tooth. This isn't the first time that Goldman has been enlisted to add a little culinary magic to Harry Potter franchise.
In Season 4 of Ace of Cakes, Goldman and his crew were invited to the Los Angeles premiere of Harry Potter and the Order of the Phoenix to bake a mini-Hogwart's for the first time. They repeated the feat again in Season 7, when the team cooked up the famous castle for Harry Potter and the Half-Blood Prince.
So, now that the Harry Potter franchise has come to a close, we can only guess which movie Goldman will lend his talents to next, although we're rooting for a miniature Gotham City for the new Batman film coming out next July.
"Deathly Hallows 2" a fittingly grand farewell
Watch Hermione age before your eyes