/ Source: TODAY Contributor

As a cook early on in my career, using a microwave for anything except melting butter was anathema. But as a busy working mother, I've come to terms with using a microwave; in fact, I'm on very good terms with mine. All snobbery gone, I rely on it for everything from making granola to reheating leftovers. I've even been known to reheat day-old coffee on a particularly bad morning. Yeah, don't judge me—isn't bad coffee punishment enough?
RELATED: Craving lasagna? Use a mug and make it in the microwave
Wondering what else I could do with my microwave, I hit the web and fell into a vortex of eye-opening hacks. Some were quite silly, but others so compelling I had to try them out for myself. I was blown away by the results. Here are my top nine picks for innovative ways to get the most out of your microwave.
1. Molten chocolate lava cake
As if digging into a gooey molten chocolate cake isn't prize enough for your effort, imagine having it in less than two minutes without dirtying ANY bowls? The recipe I tried was really quite satisfying. It has you—in your mug—whisk together melted butter, cocoa, sugar, milk, flour, and baking powder and drop in a chunk of chocolate. It gets nuked on high power for 30 seconds (I gave mine 40) and it was ooey and gooey and steaming and luscious. I think next time I'll try these with Halloween candy—I'm thinking Dark Chocolate Milky Way minis, Three Musketeers minis, or Reese's Peanut Butter minis.
RELATED: these mini microwave chocolate cakes will rock your world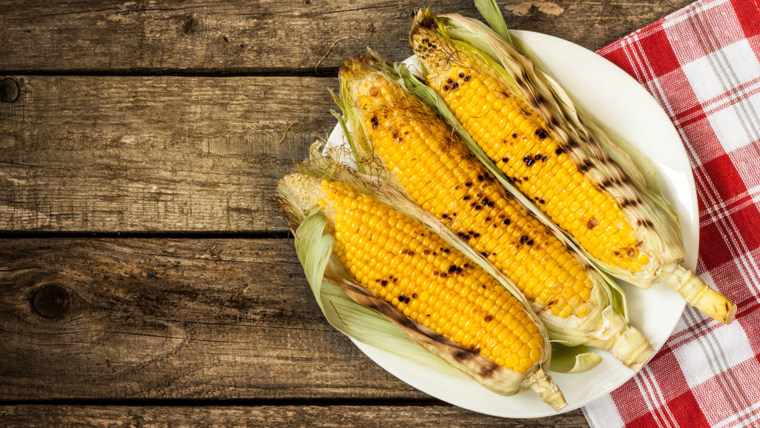 2. Shucking corn
This trick is amazing—I wish I'd discovered it this summer when corn season was in full swing. Simply microwave an ear of corn (husks completely intact) on high for 4 minutes. Using oven mitts or a clean dry kitchen towel, hold the ear and cut about one-inch off the bottom, stem end. Holding the top portion in one hand, squeeze it so that the fully cooked ear of corn comes out the bottom, completely clean. The silks will remain inside the husk. It's amazing!
3. Dulce de leche
I've always only made dulce de leche (milk caramel) by simmering a can of sweetened condensed milk in a large pot of water for about three hours. It's super easy but still needs attention to make sure the water hasn't boiled away. Microwaving it (out of the can of course) was an epiphany. I poured the liquid into a deep, microwave-safe bowl and cooked it for four minutes on 50 percent power, stopping and stirring halfway through. Then reduced to 30 percent power and cooked for about 12 more minutes, stopping and whisking every two minutes. The texture looks really curdled, but gets smooth when you whisk it. The color wasn't as deep as the boiled can method, and the texture was a bit thick, but in a pinch, it did the trick.
4. Poached eggs
Never again will I tell my kids there's not enough time for poached eggs before school. In less time than it takes to toast an English muffin, the egg was ready. No waiting for the water to boil, no cracking the egg into individual ramekins before adding them to the pan, no worrying if the eggs will fall apart when I lift it out of the pan. I just cracked the egg into a microwave-safe bowl, added 1/3-cup water and ½ teaspoon vinegar, covered the bowl with a plate and cooked on 80 percent power for one minute. My microwave is 1100 watts, so following the recipe here, my first attempt was a bit overdone. Second time around, I cooked at 50% and it was perfect—set whites, runny yolk.
5. Parmesan cheese crisps
Also known as frico, these crispy cheese crackers are delicious garnish to soups, salads, pasta, or even eaten out of hand as a cool chip alternative. I've made them in a skillet on the stove and a baking sheet in the oven, and the microwave version is by far the easiest and most immediate. I sprinkled 2 tablespoons of freshly grated Parmesan on a sheet of parchment and microwaved on high power for about 90 seconds, until sizzling and brown. As the cheese cools, it gets crisp. You can mold them into tiny cups by pressing them into a mini muffin pan while still hot.
RELATED: Easy diet tips: 8 ways your microwave can help you lose weight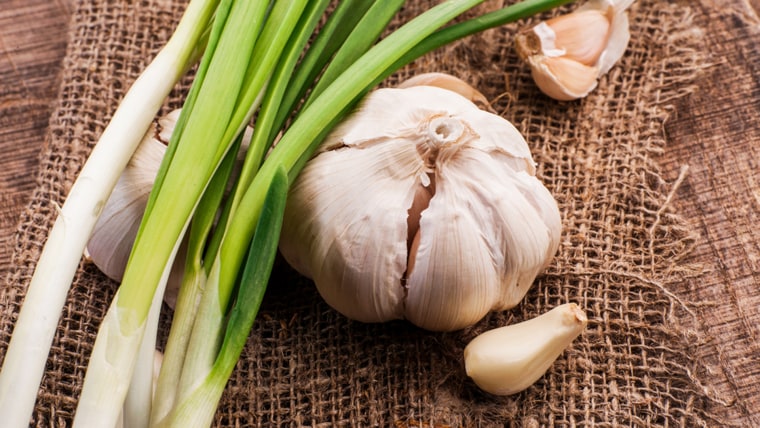 6. Peeling garlic
I have a red silicone tube that peels garlic pretty nicely, and I've tried the shaking-garlic-cloves-between-two-large-bowls trick, which also works well, but both require effort and necessitate cleaning additional equipment, which I resent for a few cloves of garlic. Of course, a quick smack with the side of a chef's knife is the familiar standard, but for peeling whole cloves super quickly, the microwave is a revelation. I started with three cloves and nuked them on high for 20 seconds (too long) and the skins fell away effortlessly. The garlic was a little rubbery after sitting, so I tried again for a few seconds less and it was spot-on. I just run them under a little cold water to refresh them.
7. Toasting nuts, coconut and spices
I first discovered using the microwave to toast nuts years ago when I was developing a recipe for walnut pesto. I realized I'd forgotten that crucial step and didn't want to be sidelined while the oven preheated, the nuts toasted and cooled. Just spread the nuts, coarsely broken (or in the case of almonds, slivered or sliced work best) and tossed with a teeny bit of canola oil, on a microwave safe plate and toast for about 6 minutes (or more depending upon your machine) stopping to shake every so often. Hazelnuts take longer than pine nuts but it's best not to leave any nut unwatched. They can burn in an instant. Coconut takes just a minute or two, with a careful stir halfway. Spices, the same, but you should let your nose be your guide on these. They can burn quickly and become acrid.
8. Scrambled eggs
I remember being sent a microwave-scrambled-egg-maker years ago for testing that was supposed to revolutionize the way we made eggs. Skeptical at best, I gave it shot. The results were pretty awful—watery, rubbery eggs cooked into a solid, un-moldable mass. But while researching online, the results looked kind of appealing so I thought I'd give it a try. I buttered the inside of my coffee mug, and whisked together 1 egg, 1 tablespoon of milk, a pinch of salt and pepper. I cooked it on high power for 40 seconds until it was partially solid. I stirred it with my fork to break it into smaller curds and stirred in a large pinch of shredded cheese. Nuked it for another 10 seconds and it was done. The cheese was melted and the eggs were actually fluffy and tender. Try adding some chopped chives or crumbled bacon or smoked salmon for extra flavor.
RELATED: Make 3-minute huevos rancheros in a mug
9. Cajun-style roux
After testing five turkeys for all of the Thanksgiving stories I worked on this past month, I've been up to my eyeballs in leftovers. Chile? Done. Potpie? Yup. Enchiladas? Yes! Wanting something different, I had a hankering for gumbo. I stood over the stove painstakingly stirring my roux (equal parts flour and oil) for 45 minutes until it was the color of milk chocolate. Kinda defeats the purpose of using leftovers, no? It wasn't until I made dulce de leche in the microwave that it hit me that roux would work here as well. Wish I'd would've thought of that last week! I used a pie plate to try it out, but if making it in large quantity (enough to actually make gumbo) a four-cup Pyrex measuring cup is ideal. I combined the flour and oil and cooked it on high for five minutes. Then another five minutes, stopping and whisking every minute to make sure it was cooking evenly. The texture will look dry and pebbly, but as soon as you whisk it, it becomes runny and smooth and really, really hot! Make sure you have the veggies chopped and ready to add to lower the temperature and stop the flour from burning.
Note: Be aware that microwave wattage can vary and you may have to adjust your time or power to get the best results.
Grace Parisi is a New York City-based food writer, cookbook author and food stylist. Her book, Get Saucy, was nominated for a James Beard award. Her latest book, Quick Pickles comes out in Spring 2016. Follow her on Instagram and Twitter.