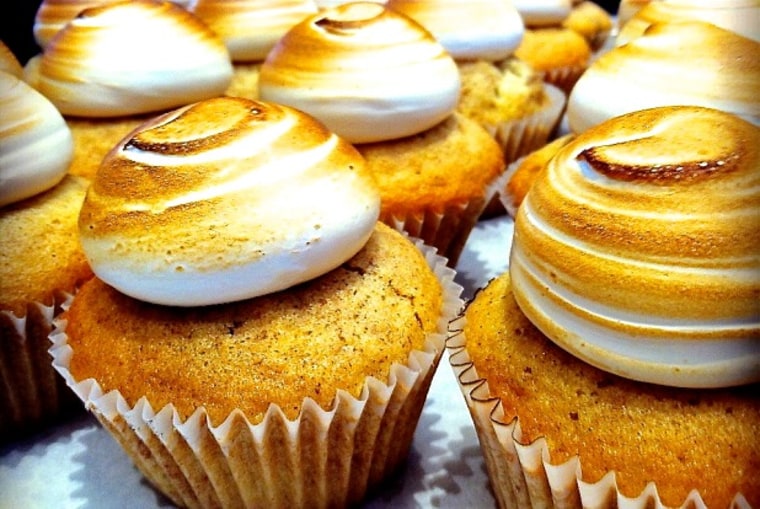 Today, cupcakes have grown into much more than bake sale fodder. From gowns literally made of cupcake tiers to $55,000 red velvet cupcakes used to pop the question, cupcakes have become a food trend that just won't die.
In fact, they're kind of everywhere. To help you tell the good from the bad (and the ugly), The Daily Meal has come up with a list of the 50 best cupcake shops in America — and the must-try flavor at each. Classics like Magnolia Bakery and Sprinkles are no surprise, but you might find that the small mom-and-pop shop just around the corner is holding its own, too.
See the full Top 50 cupcake shops
So, how'd we do it
The Daily Meal started with a pool of nearly 100 bakeries and cupcakeries across the country. Each seller of sweets was judged on presentation, menu, and cake-to-frosting ratio. Some bakeries received additional points for extra special features — things that made us sit up a little straighter in our chairs (or closer to our screens). After all the points were tallied, the place with the most was crowned the home of The Daily Meal's No. 1 cupcake in America!
9. Union General Store — Clarkston, Mich.
Union General, unlike many others on this list, is not just a cupcake shop it is, in fact, a modern-day general store. Visitors are treated to a shopping experience filled with old-world charm and whimsical curiosities, leaving with anything from bubble bath to toys and, of course, a freshly baked cupcake. Their signature cupcakes are piled high with a distinctive tower of frosting and have unique names such as the basie and bunnycake. You can't go wrong with the Delish, a chocolate cake with house-made caramel and truffle filling, salted caramel and chocolate icing.
Menu: 8 out of 10
Presentation: 8 out of 10
Cake-to-frosting ratio: 9 out of 10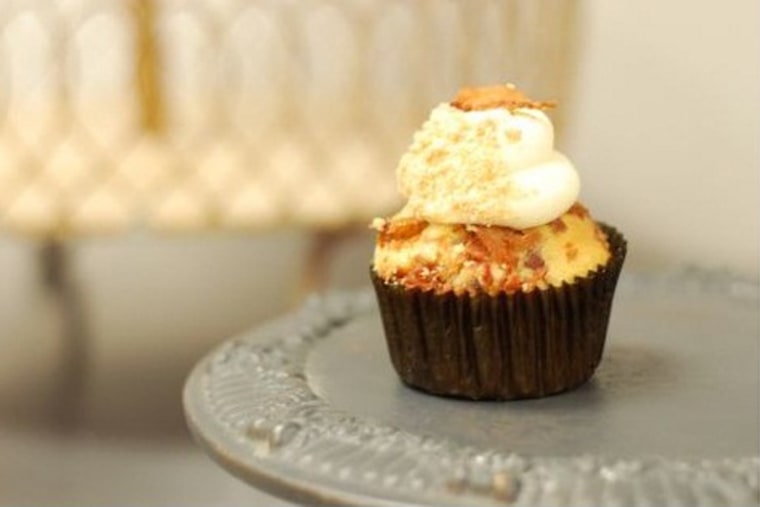 8. Happy Cakes Bakeshop — Denver, Colo.
How did our No. 8 winner get its name? Happy Cakes Bakeshop co-owner Sara Bencomo's 2-year-old son Alden is a huge fan of cake. He's so in love with the confection, that instead of saying "happy birthday," Alden wishes people "happy cakes!" And who wouldn't be happy trying one of Happy Cakes' delightful desserts? Each cupcake adds something new to the same old, whether it's a mini Oreo cookie garnish or a maple buttermilk cake base (for the French toast flavor, of course). Want to be happy while eating cake too? Check out the pumpkin pie, a pumpkin streusel cake with bourbon buttercream.
Menu: 9 out of 10
Presentation: 7 out of 10
Cake-to-frosting ratio: 9 out of 10
7. Charm City Cupcakes — Baltimore, Md.
These award-winning chefs in Baltimore not only come up with delicious flavors, they make them look good. Charm City Cupcakes prides itself on turning their cupcakes into breathtaking pieces of dessert. The menu ranges from the everyday, like red velvet and vanilla, to black-tie, such as limoncello chiffon and Jamaican rum. Feel free to drop by anytime Charm City also has a breakfast cupcakes menu, including flavors like apple cinnamon spice and espresso.
Menu: 8 out of 10
Presentation: 8 out of 10
Cake-to-frosting ratio: 10 out of 10
6. Polka Dot Bakeshop — Charlotte, N.C.
The pride and joy of Charlotte, Polka Dot Bakeshop is an award-winning certified kosher bakery. Fortunately for your taste buds, they pour their hearts into creating a delectable menu for each day of the week. Each week's menu is also appropriately themed, such as All American Week for the election, or Autumn Delights. The Daily Meal's seasonal sweet of choice? The cranberry orange, a vanilla bean cupcake with cranberries baked in, topped with fresh orange zest buttercream. Their cupcakes are beautifully designed, though the Popsicle stick in the caramel apple cupcake might be taking things a little too far.
Menu: 9 out of 10
Presentation: 7 out of 10
Cake-to-frosting ratio: 10 out of 10
5. Isabelle's Curly Cakes — Boston, Mass.
Isabelle's Curly Cakes in Boston serves up oversized cupcakes, sure to satisfy even the sweetest sweet tooth. Their signature Italian buttercream frosting starts with a meringue, adding in soft butter for a light, mousse-like finish. Try it on the chocolate and peanut butter cup, a decadent chocolate cake filled with Reese's peanut butter ganache, topped with a chocolate peanut butter buttercream and finished with chopped Reese's candies.
Menu: 8 out of 10
Presentation: 8 out of 10
Cake-to-frosting ratio: 10 out of 10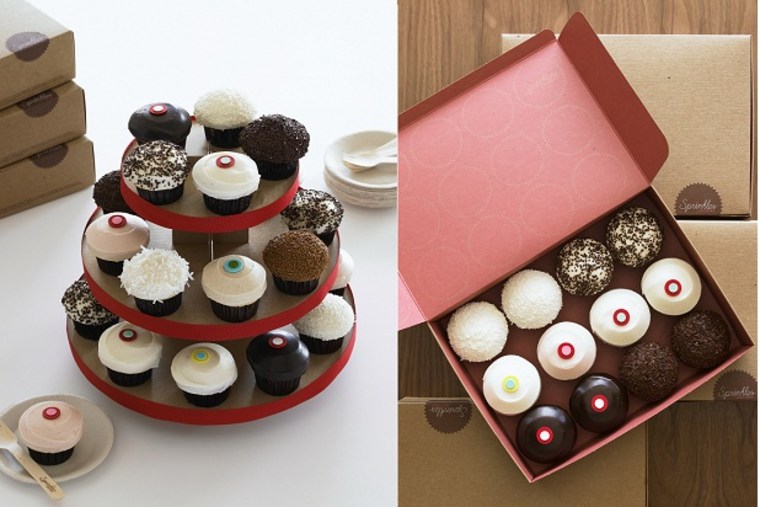 4. Sprinkles Cupcakes — Beverly Hills, Calif.
This California cupcakery coming in at number 4 prides itself on a philosophy of simple and satisfying desserts handcrafted from the best ingredients. Sprinkles also regularly runs in-store promotions, where patrons who whisper a secret code word posted on Facebook can receive a free cupcake with their purchase. Which one should you pick? Try the lemon coconut, a Madagascar bourbon vanilla cake with lemon coconut cream cheese frosting.
Menu: 8 out of 10
Presentation: 9 out of 10
Cake-to-frosting ratio: 9 out of 10
3. Crave Bake Shop — Portland, Ore.
If you're ever in Portland, stop by Crave Bake Shop. Not only does it serve up creative (and creatively named) cupcakes, all the flavors are gluten-free. Founder Kyra Bussanich was diagnosed with an auto-immune disorder as a young adult, and the lack of gluten-free sweet treats in the market motivated Kyra to start her own shop after graduating from Le Cordon Bleu. The Daily Meal advises you to try her African yam creation, a spiced yam cake filled with espresso Italian meringue buttercream and topped with clove mascarpone whipped cream.
Menu: 9 out of 10
Presentation: 9 out of 10
Cake-to-frosting ratio: 8 out of 10
2. Cupcakes-A-Go-Go — Madison, Wis.
A funky cafe in Madison, Cupcakes-A-Go-Go offers a full selection of coffee, espresso and, of course, cupcakes. The Daily Meal was particularly impressed with their variety of cupcake toppings from glazes to ganaches, mascarpone frosting piled high, or even homemade meringues and marshmallow, torched golden brown. If you're ever in the area, check out the red velvet pomegranate.
Menu: 9 out of 10
Presentation: 9 out of 10
Cake-to-frosting ratio: 9 out of 10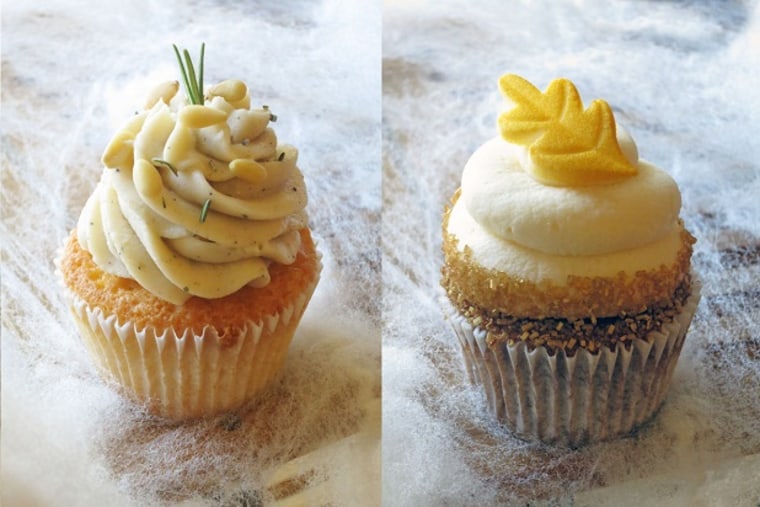 1. Atlanta Cupcake Factory — Atlanta, Ga.
The Atlanta Cupcake Factory is a small artisan bakery dedicated to small batch bakery. Their philosophy is centered on interesting and unique flavor profiles evident in offerings like sweet potato cake with Kentucky bourbon cream cheese frosting. Their must-try cupcake? A sugar cookie cake with browned butter, rosemary and pine nut frosting. Bottom line: when someone goes to enough effort to create a frosting with browned butter, and serves it to you with a fresh rosemary garnish, you take it.
Menu: 10 out of 10
Presentation: 10 out of 10
Cake-to-frosting ratio: 8 out of 10
More from The Daily Meal: