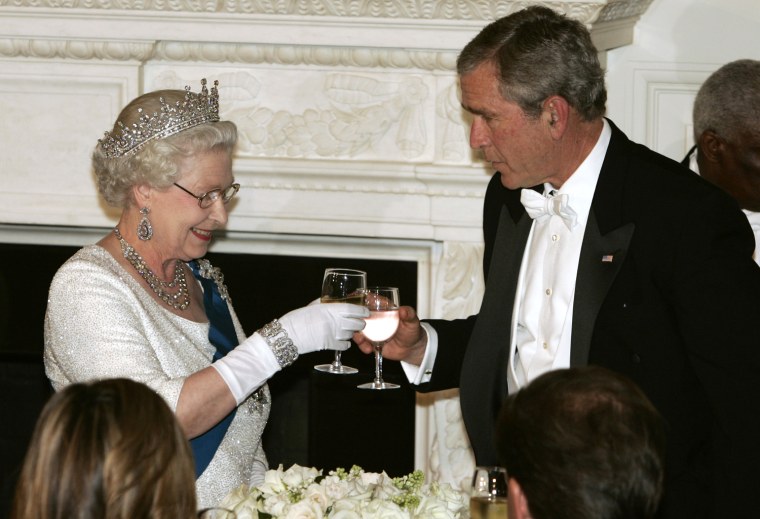 In honor of Thursday's White House State Dinner with South Korean President Lee Myung-bak, The Daily Meal looks back at what was served at past state dinner events. 
A White House state dinner isn't like a traditional dinner party. They're "bigger than the biggest weddings," says former White House chef Walter Scheib, and invitations are considered to be the "hottest tickets in town." These lavish celebrations honoring a visiting head of government are some of the most glamorous affairs hosted by the White House, and have been a tradition since the early 19th century, when President Grant hosted the first-ever state dinner, complete with a 29-course meal. Receiving an invitation to dine at the White House is reason alone to celebrate, as each guest is hand-picked. And when your hosts are the first lady and president of the United States, you can't cancel — especially if you will be dining next to celebrities like Peyton Manning, Beyoncé and Whitney Houston.
Take a look back at the 8 most elaborate White House State Dinners.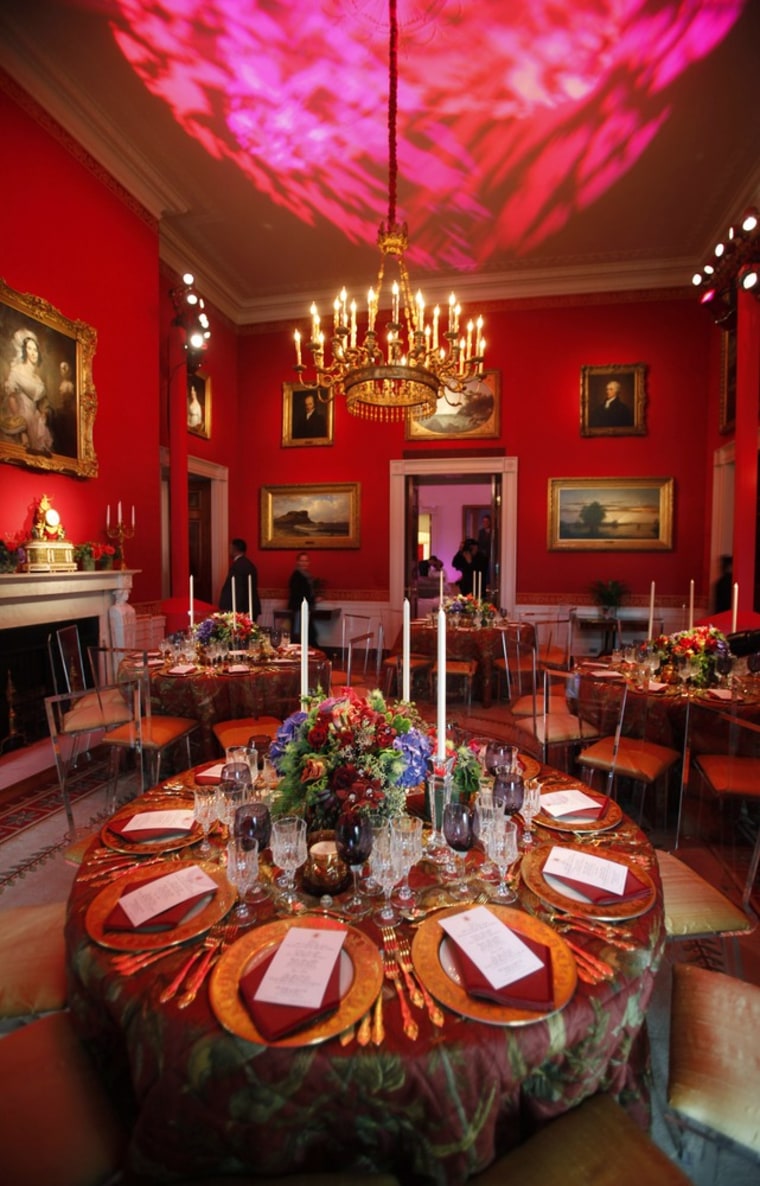 1.Obama state dinner for China: Jan. 20, 2011
Dressed in a flaming red Alexander McQueen dress, First Lady Michelle Obama pulled out all the stops for this 2011 Obama State Dinner in honor of Chinese president Hu Jintao. An all-American menu featuring dishes like D 'Anjou pear salad with fresh goat cheese, poached Maine lobster, and dry-aged rib-eye with buttermilk-crisped onions was served on gold-rimmed plates. One of the First Lady's favorite sweets was served for dessert — pastry chef Bill Yosses' classic, old-fashioned apple pie a la mode.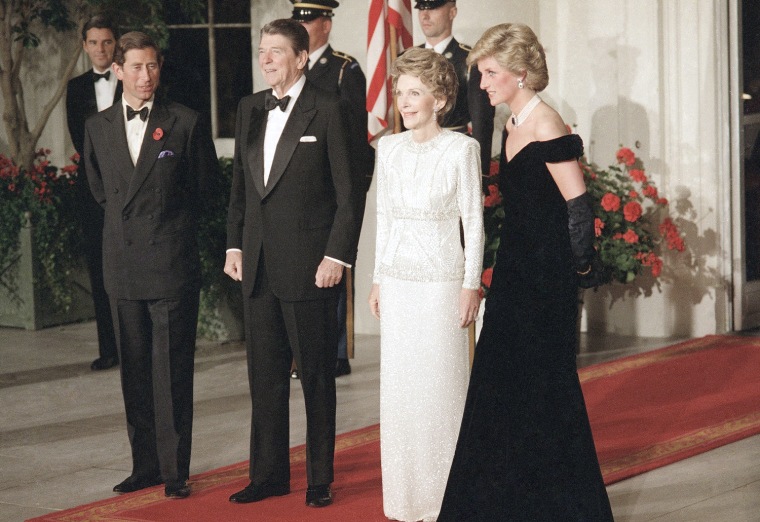 2.Reagan state dinner for Prince Charles and Princess Diana: Nov. 9, 1985
While many remember Princess Diana's 1981 wedding as being a lavish, fairy-tale affair, it didn't compare with the star-studded guest list of this state dinner President Reagan and his wife hosted for the newlyweds in 1985. Accompanied by well-known names like Neil Diamond, Clint Eastwood, Tom Selleck, and Mikhail Baryshnikov, Charles and Diana dined on lobster mousse at dinner. Later, the princess took to the dance floor in her midnight blue velvet gown, dancing in the arms of John Travolta.
3.Grant state dinner for King Kalakaua of Hawaii: Dec. 12, 1874
It was the first state dinner that set the precedent for dinners both simple and elaborate that followed. While only 36 guests were in attendance, they were well fed, says Barry H. Landau in his book "The President's Table". Nearly 30 courses, all French, were served.
4.Bush state dinner for Queen Elizabeth II: May 7, 2007
At the end of a six-day trip to the U.S., the queen's fifth, she and Prince Philip were treated to a visit to Washington unlike any other. The day began with a 21-gun salute and a parade attended by nearly 7,000, and concluded with a decadent soirée where white tie dress was required, attended by individuals like Colt's quarterback Peyton Manning, Elisabeth Hasselbeck of The View, then secretary of the treasury Henry Paulson, and violinist Itzack Perlman. And if that wasn't enough, guests dined on spring pea soup and spring lamb, served on gold-rimmed, ivory china damask-clothed tables set, and gilded silver candelabras.
5. Nixon state dinner for Apollo 11 Astronauts: Aug. 13, 1969
Landing on the moon is certainly worthy of a celebration — a 1,440 guest party (versus the traditional 140), the costliest, at about $50,000. Nixon himself saw to the details of the party, held at the Century Plaza Hotel, with gold table linens, a Clair de Lune dessert — ice cream topped with an American flag — and a song written and performed just for the occasion.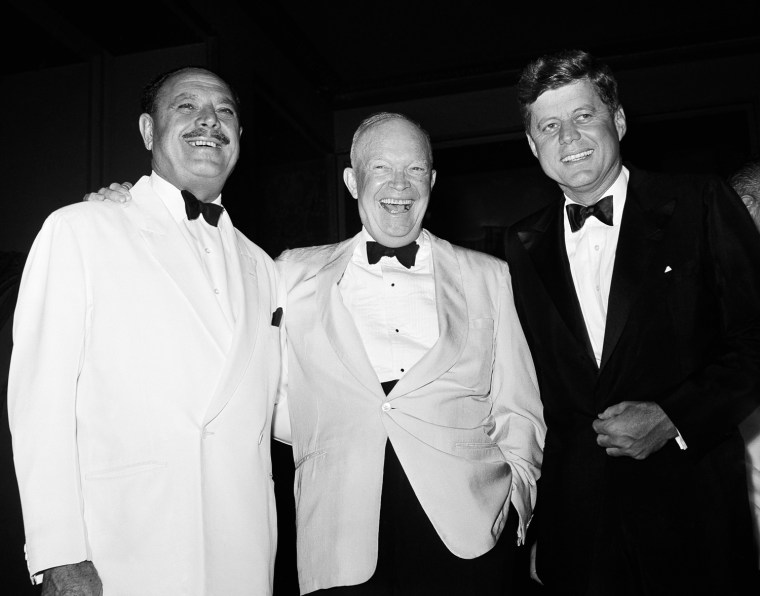 6. Kennedy state dinner for Pakistan: July 11, 1961
First Lady Jackie entertained with style. Under a 30-by-30-foot tent, blue on top and a lemony-yellow underneath, situated on the East Lawn of Washington's home, Mount Vernon, she hosted an elaborate affair honoring General Muhammad Ayub Khan, the president of Pakistan. Guests arrived by boat and were greeted with bourbon mint juleps and frosted orange drinks before sitting down to a multi-course French meal, transported from the White House (as there was no modern kitchen at Mount Vernon) that was served at long banquet tables decorated with grand arrangements of baby's breath and blue delphiniums.
7. Clinton state dinner for Nelson Mandela: Oct. 4, 1994
This black tie affair is known as one of the largest state dinners ever held at the White House, taking place in the East Room rather than the more typical state dining room, because of its size. Invitations to the event were considered "the hottest tickets in town," gathering together guests like Maya Angelou and Harry Belafonte to honor the President of the Republic of South Africa. After dining on red curry and lemongrass-scented summer vegetables, sesame-crusted halibut, and a Bibb salad with wild-ripened New York State Cheese, the night was complete when Grammy award-winning songstress Whitney Houston took the stage in front of the nearly 200 guests.
8. Carter state dinner for Latin American Heads of State: Sept. 7, 1977
In celebration of the signing of the Panama Canal Treaty, President Carter hosted 28 heads of state at the White House, tempting guests with a decadent four-course meal, complete with wine pairings. After dining on Maine lobster en Belle-Vue paired with a Chenin Blanc, a roast veal saddle with a rosé of Cabernet Sauvignon Blanc, and a chocolate "surprise" with a bubbly blanc de blancs, guests were entertained by famed opera singer Martina Arroyo and a duet by Isaac Stern and Andre Previn.
More from The Daily Meal: