/ Source: TODAY Contributor
Sure, you could serve up all the St. Patrick's Day classics — soda bread, corned beef and cabbage, Irish coffee — but wouldn't you rather put together a totally original, absolutely irresistible spread of sweets, savories and cocktails that will wow your party guests? Here are 8 easy-to-make treats for your St. Patrick's Day festivities.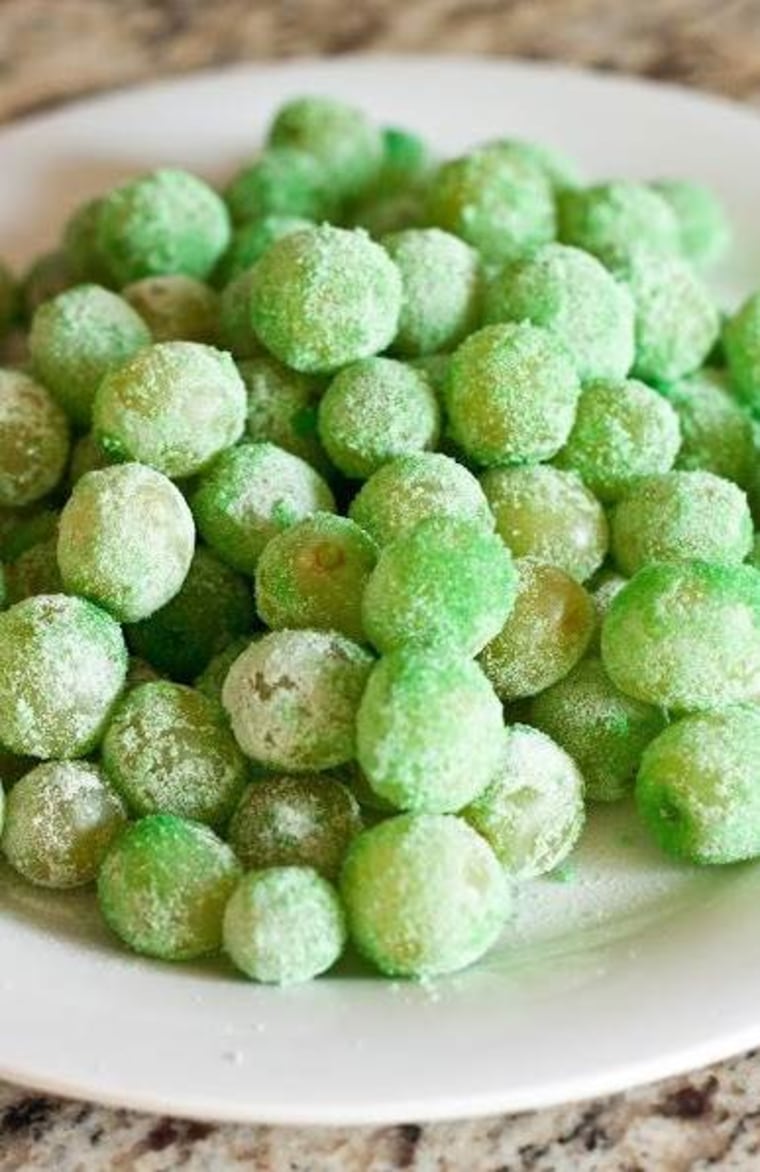 These homemade sour-patch grapes couldn't be easier to make. The recipe calls for just two ingredients — grapes and a package of Jell-O. But you'd better buy extras of both, since we guarantee your St. Patrick's Day guests won't be able to stay away from the bowl.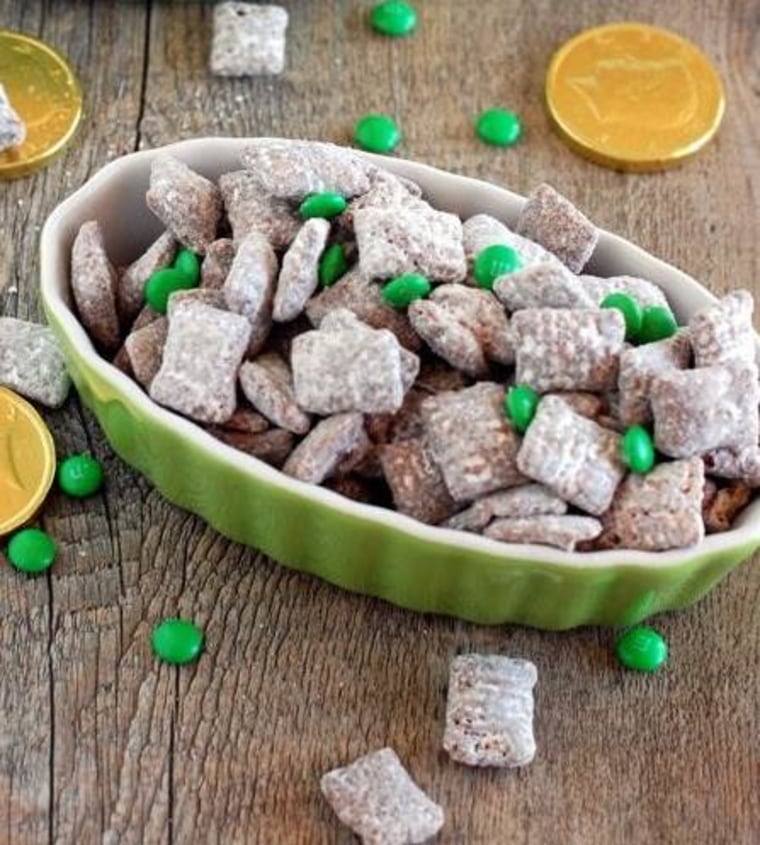 St. Patrick's Day Muddy Buddies
Otherwise known as puppy chow, this addictive snack — starring Rice Chex, chocolate chips and peanut butter — gets a St. Patrick's Day-inspired kick with green M&Ms.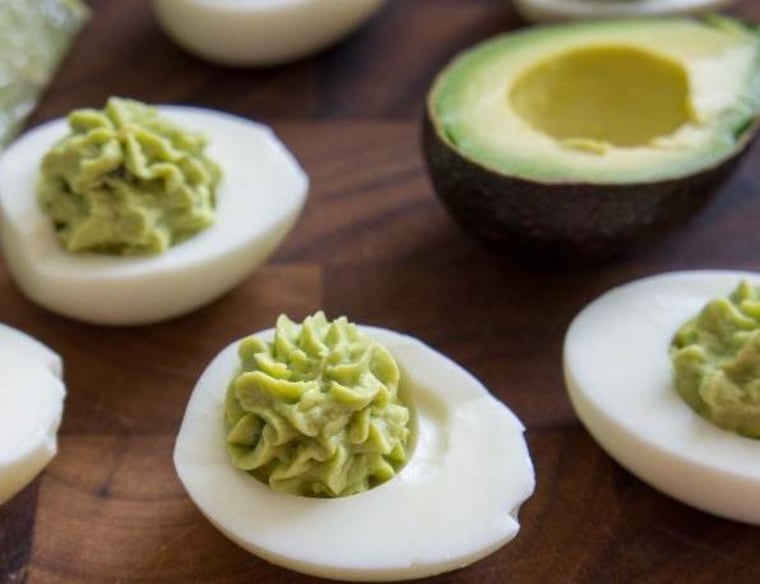 Deviled eggs without mayo? Indeed. The secret to this luscious version is guacamole. These green-tinged snacks are perfect for St. Patrick's Day, and even more irresistible thanks to the hit of garlic and cilantro in this recipe.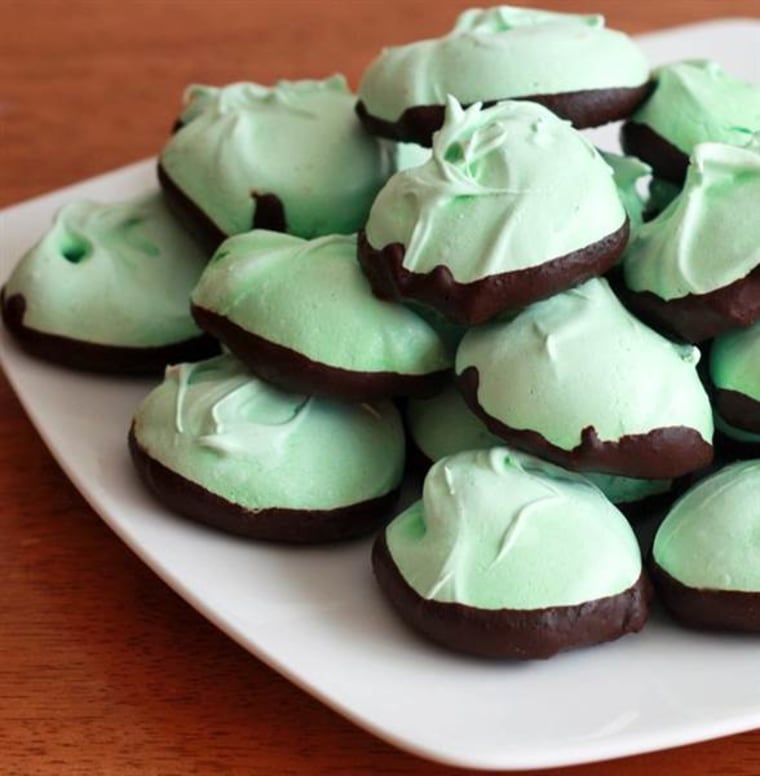 Mint should definitely find its way into your St. Patrick's Day menu, and these meringues are a sweet, elegant way to do it. They get their stunning color from mint extract and natural food coloring, plus they're dipped in chocolate for extra contrast — and deliciousness.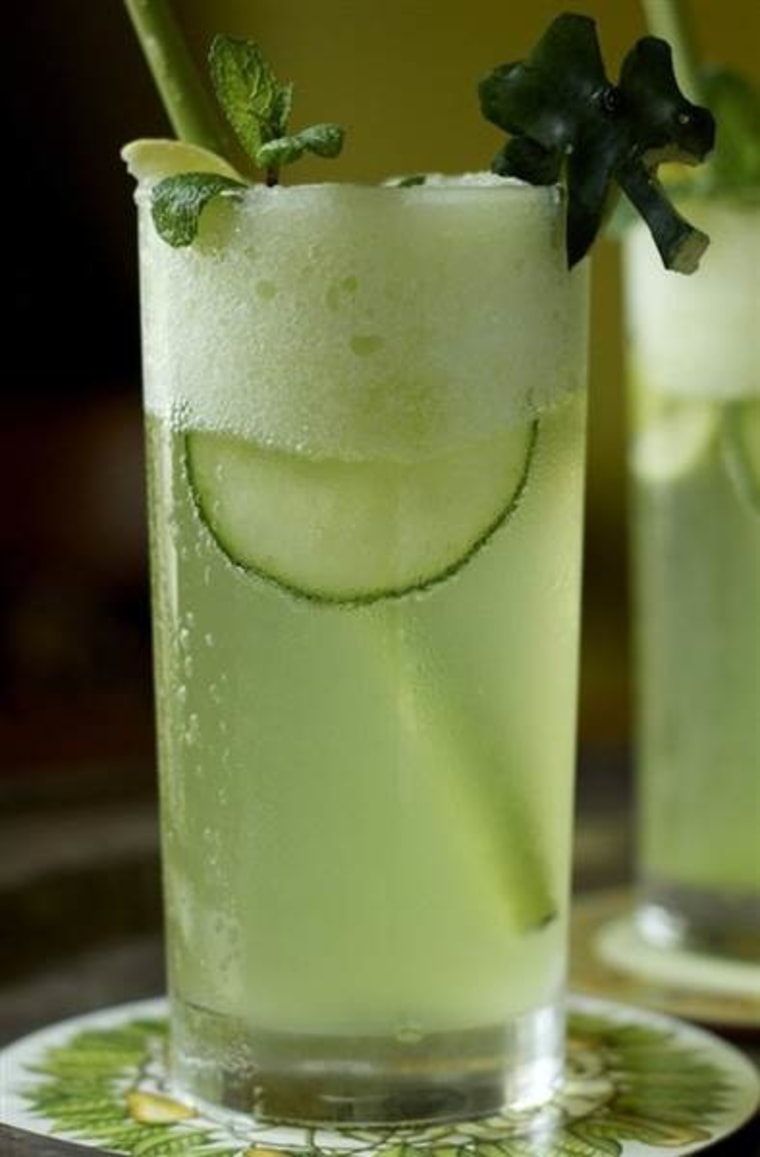 Honeydew, Cucumber and Mint Mojito
We're guessing you will have plenty of Guinness on hand for St. Patrick's Day, so why not up your game by serving these green cocktails? They're made with rum, fresh honeydew melon juice, cucumber and garnished with ingenious cucumber-skin shamrocks.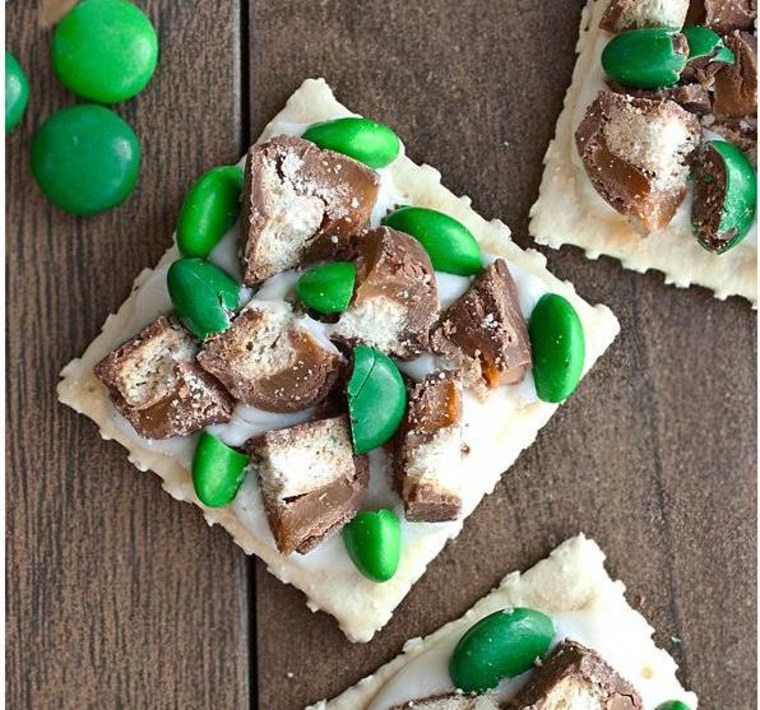 St. Patrick's Day Candy and Cracker Bites
If you have salty crackers and some chocolate treats around the house — Twix, M&Ms, white chocolate — then you have everything you need to make this simple snack. You can sub out other candy bars instead of the Twix, but one thing you'll definitely need: the green M&Ms.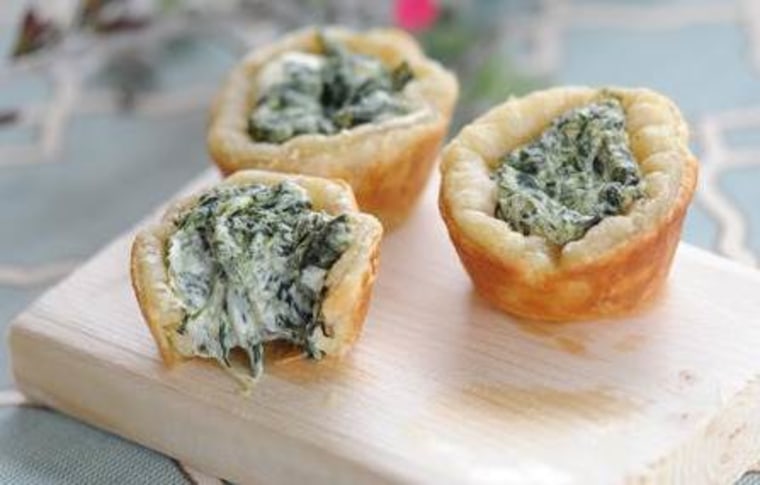 These puff-pastry spinach cups are a little understated in their greenness, but hey, they're still green. Made with fresh spinach for a healthy kick, they're ideal for nibbling with all that booze your guests will be drinking on St. Paddy's Day.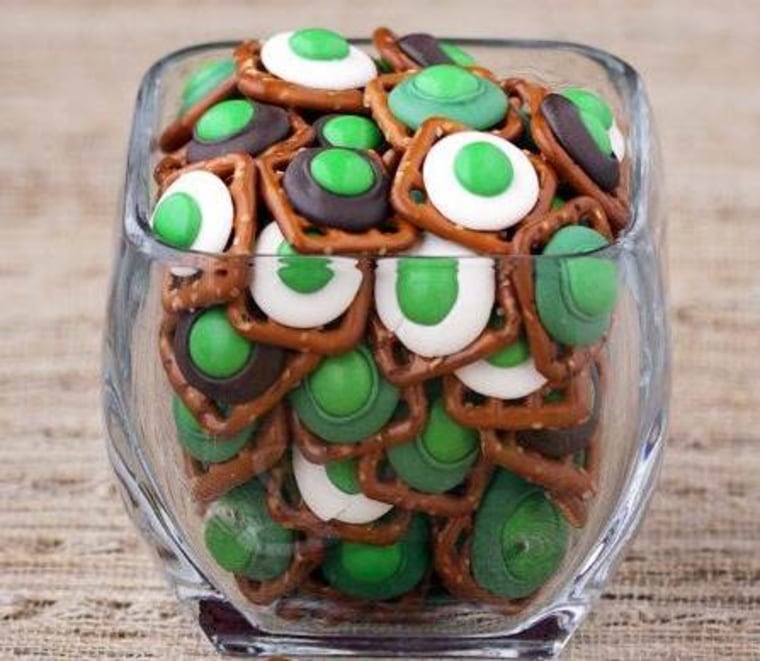 Lay some pretzels on a cookie sheet, put chocolate discs or Hershey's Kisses on top and let them bake in the oven for a couple of minutes. Put a green M&M on top of each piece of warm, softened chocolate and you're done. Happy St. Patrick's Day!