It's safe to say meatloaf has an image problem. When was the last time you saw it on the menu at a hot new restaurant? But there's a reason why the dish is a comfort-food all-star: It's hearty, filling, packed with flavor, and perfect for family dinners or potlucks any time of year. This week, which happens to be the beginning of National Hamburger Month, celebrate one of the most versatile ways to cook with hamburger meat with these unusual and tasty riffs on the classic meatloaf recipe (yes, those are meatloaf cupcakes!).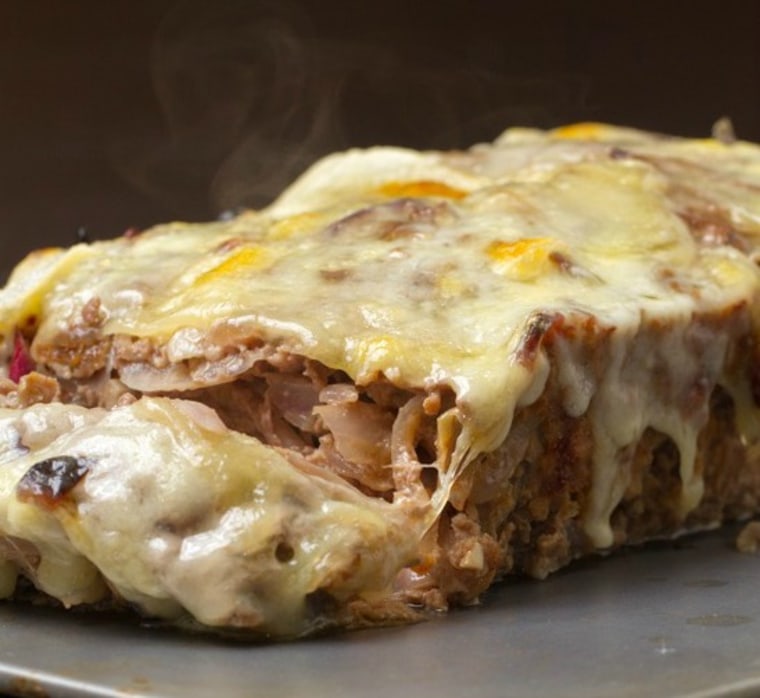 Taking its cues from the iconic soup, this meatloaf is loaded with sweet caramelized onions and topped with gooey Gruyere cheese.
Cheesy meatloaf stacks with grilled eggplant and fresh basil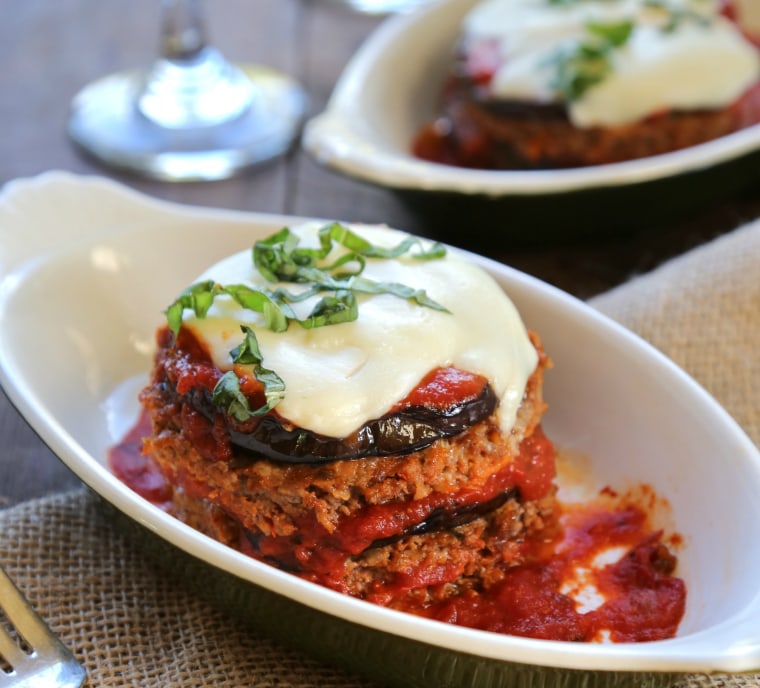 Easy enough for a weeknight and elegant enough for guests, this clever recipe is a mouthwatering hybrid of meatloaf and eggplant parmigiana.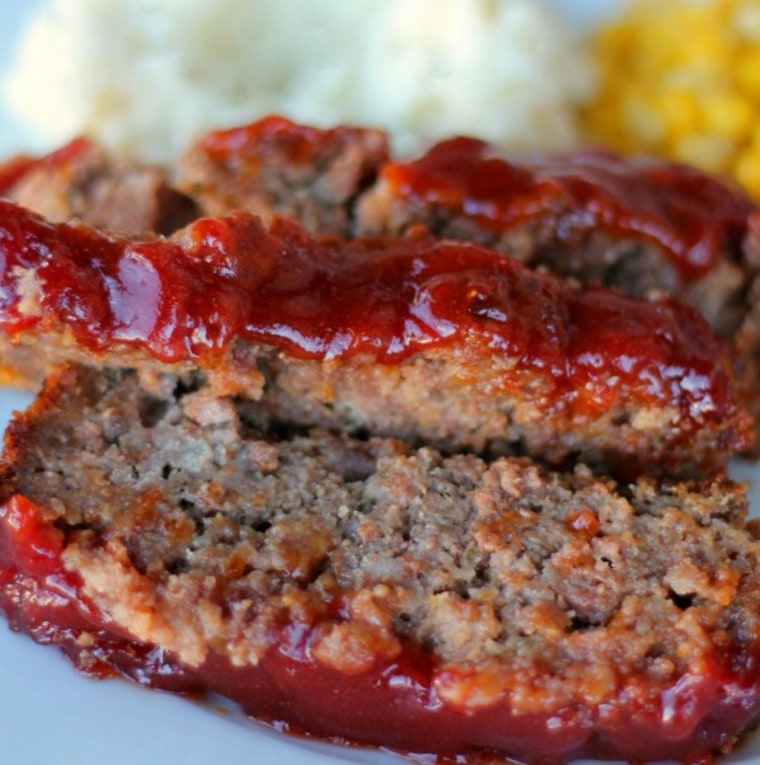 Apricot preserves, both in the mix and in the glaze, jazz up this meatloaf with a sweet-tart flavor.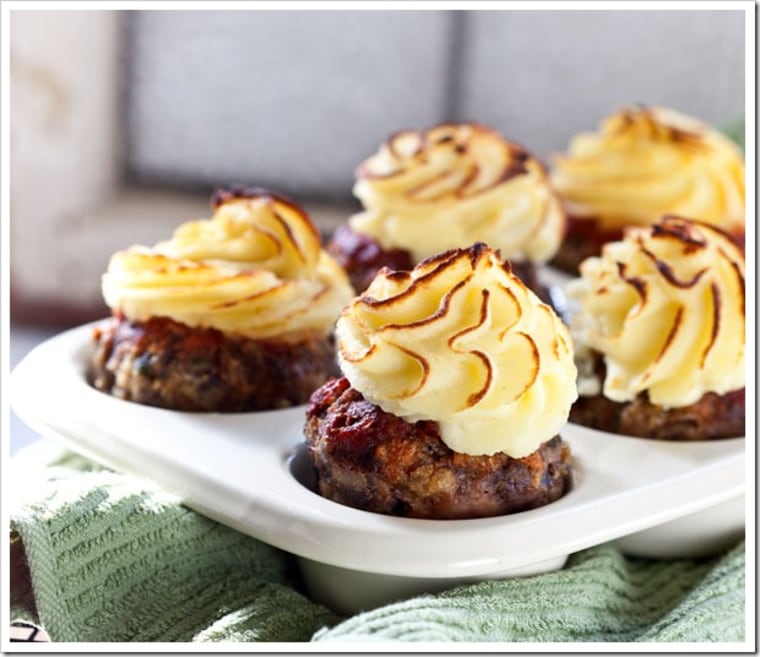 Meat for dessert? Not exactly. These savory cupcakes are basically mini meatloaves topped with mashed potato "icing"—and make a handy party hors d'oeuvre. 
1770 House meatloaf with garlic sauce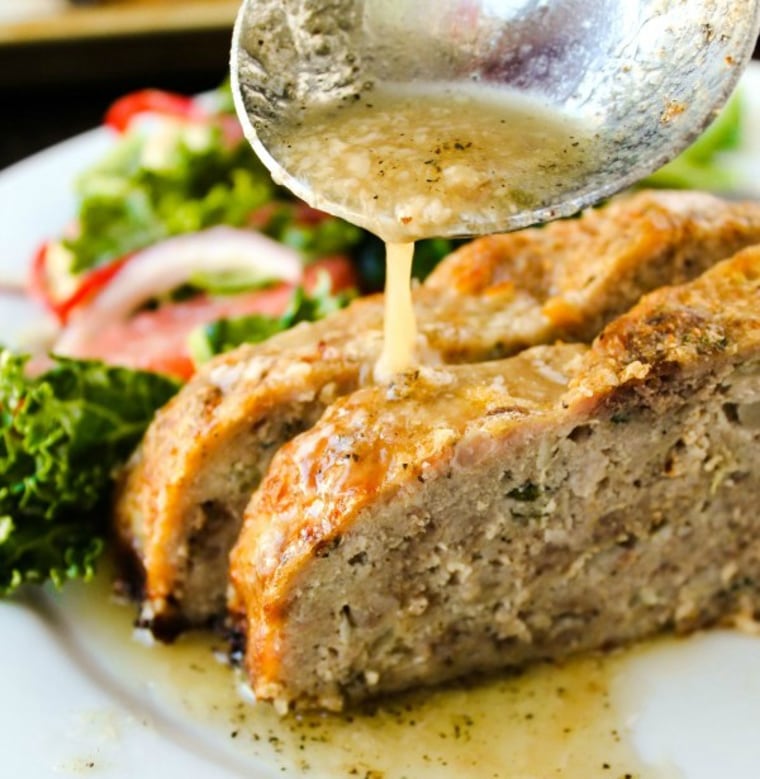 Not a fan of the ketchup used in many meatloaf recipes? Top this herb-filled meatloaf with garlic gravy instead.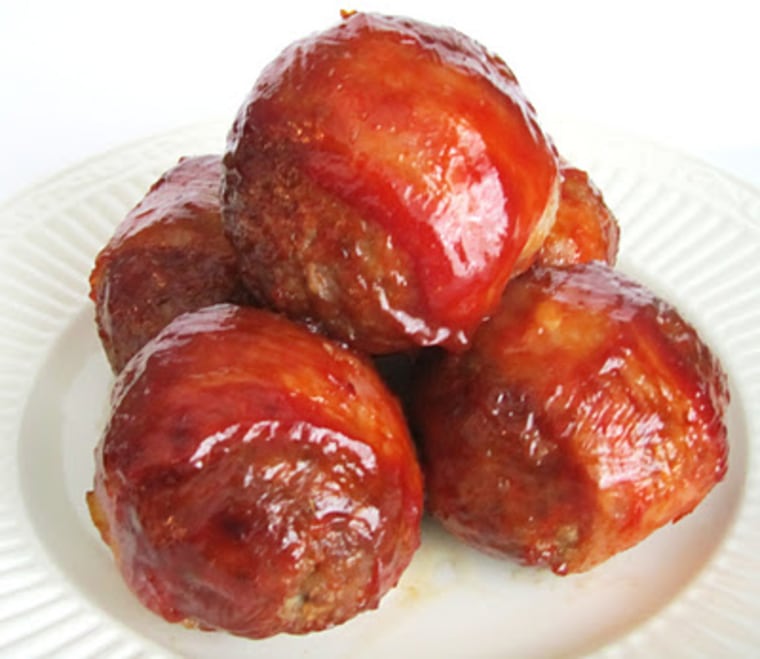 Wrapped in bacon and stuffed with mozzarella, these little flavor bombs turn meatloaf into an over-the-top treat.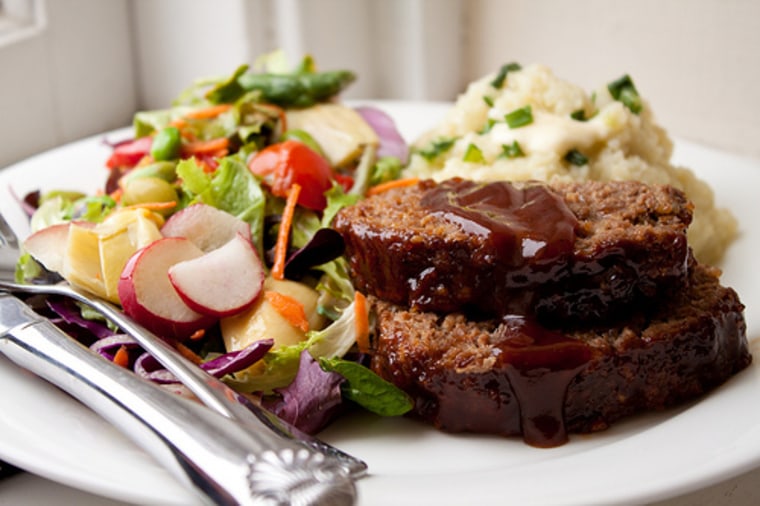 Honey and barbecue sauce give this simple meatloaf a smoky, slightly sweet richness.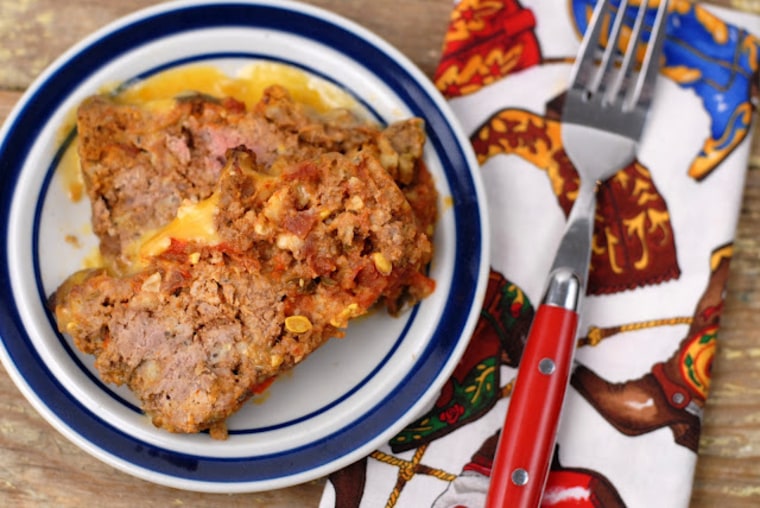 The sausage, beef, chile peppers and melted cheese in this taco meatloaf add up to a perfect mashup of the two dinnertime favorites.