It turns out that there are a lot more uses for lemons besides making lemonade. This humble little fruit can tackle everything from dirt to germs to browning guacamole.
"Lemon juice is so powerful," Rachel Grant from Bravo's The Feast told TODAY Food. "It's so versatile, it's shocking."
Grant gathered some of the top uses for that lemon in the kitchen — many of which go way beyond food.
1. Use as a hand sanitizer.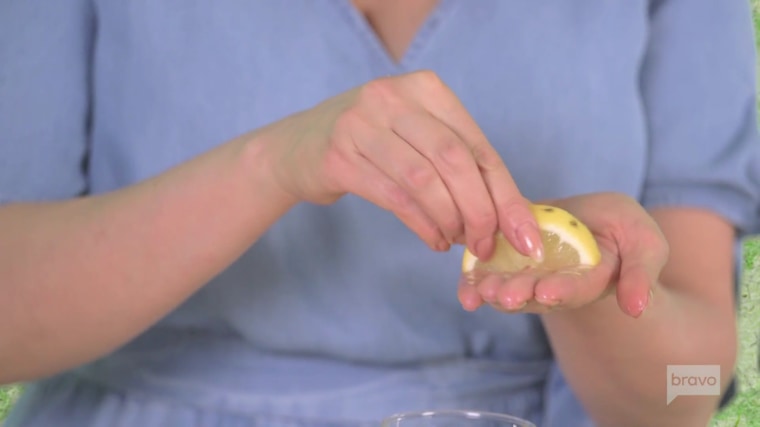 Grant said that her grandfather used to use lemon as a hand sanitizer, and she, too, will often take the lemon out of a glass of water at a restaurant and use it for the same purpose.
Simply take a fresh lemon slice and rub it into hands to remove germs and leave skin smelling great.
2. Clean dishes.
Just as they can sanitize hands, lemons can also help clean dishes. Grant said they're great to use at a picnic where there's no access to a sink. Simply rub the lemons on the dirty dish to remove grease and grime and then rinse.
3. Sanitize a cutting board.
Another great use for lemons in the kitchen is to sanitize a dirty cutting board that's been used to cut everything from raw meat to veggies. Slice the lemon, rub it all over the board and rinse with water.
4. Cure a sore throat or bad breath.
Just like gargling with salt water can help heal a sore throat, so can gargling with lemon. As an added bonus, it freshens breath, too!
"The lemon is most valuable of all fruits for preserving health," said Grant.
5. Whiten clothes.
Squeeze lemon juice directly on stains and add it to the washing machine to aid in brightening dirty clothes. Plus, they'll smell lemony fresh!
6. Add highlights to hair.
Remember Sun-in, which you sprayed on hair to lighten it when out in the sun? Lemon juice does the exact same thing. Just spray it on the hair, comb it through to evenly spread and then head out into the sunshine for a natural look.
7. Soothe a sunburn.
To help heal and ease the pain of a sunburn, mix some lemon juice with water and then apply to the sunburned skin.
8. Keep guacamole fresh.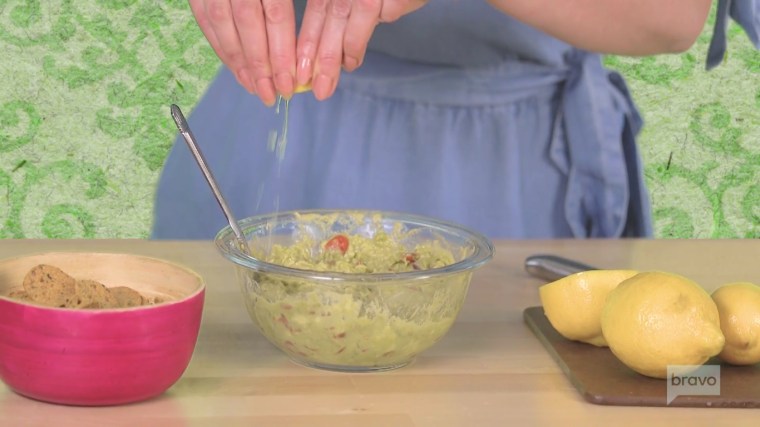 It's frustrating after making guacamole only to have it turn brown before it's finished. Grant suggested sprinkling some lemon juice over the freshly-made guacamole to keep it from turning brown.
"Lemons are a miracle item," said Grant. "People always rave about products, but you can't see a review for lemons or even salt, but they are the ones that should get ten stars."
Check out more of Grant's hacks around the home on Bravo's The Feast.