Slow cooker aficionados know they can rely on the device to make just about anything, but even the most advanced fan can still discover more uses. Think outside the box and explore these 9 alternate ways to utilize the slow cooker.
Fondue pot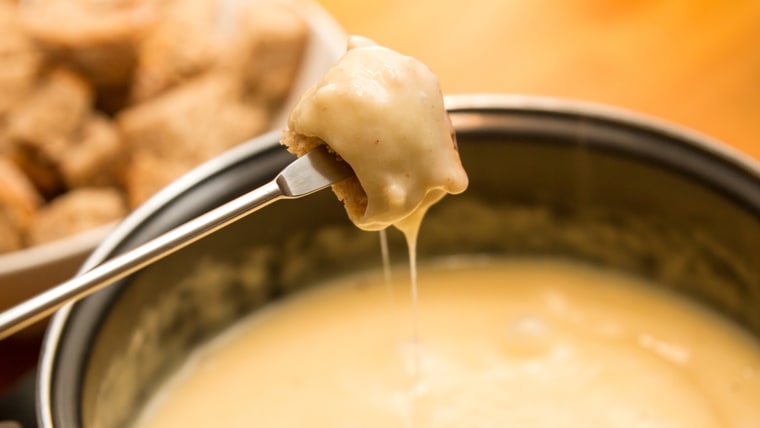 A fondue set is unnecessary as long as there's a slow cooker around. For a cheese fondue like the classic Swiss cheese-based one, prepare the ingredients on the stovetop, transfer to a slow cooker, and keep on the lowest setting (low or warm). Or, cook the fondue directly in a smaller-sized slow cooker on high heat before decreasing. Small skewers can spear the accompaniments, like bread cubes and veggies. Just make sure to stir the fondue more frequently than would be needed with a fondue pot, as it's at a slightly higher heat.
RELATED: The slow cooker is overrated. There, I said it!
Punch bowl
Are you throwing a party but don't own a punch bowl? The super versatile slow cooker insert can be removed and used to store a fizzy drink with a ladle for serving. Own two slow cookers? Use the insert in the smaller slow cooker to create a giant ice cube for the punch, either a plain ice cube or one filled with fruit slices
Smoker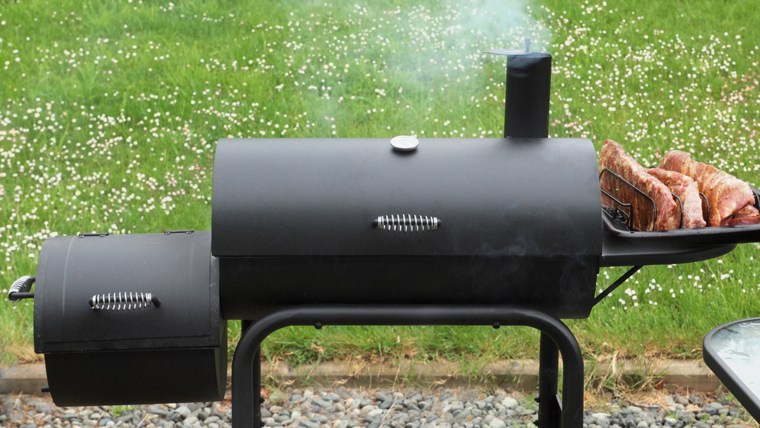 Slow cooker expert Stephanie O'Dea hacked her machine into an indoor smoker. Simply wrap soaked wood chips in parchment paper and poke small holes into the parchment. Place a few pounds of meat like ribs, brisket, or pork chops, on top of the enclosed wood chips along with ½ cup liquid before cooking on low for 8 to 10 hours.
Sous-vide machine
If you've ever dreamed of owning the high-end restaurant equipment of a sous vide machine but balked at the price (starting at a few hundred dollars), permanently turning the slow cooker into a sous-vide machine may be the winning solution. Jeff Potter on Cooking for Geeks outlines the process. Alternatively, purchase a sous vide temperature controller to do this in one quick step.
Double boiler/ water bath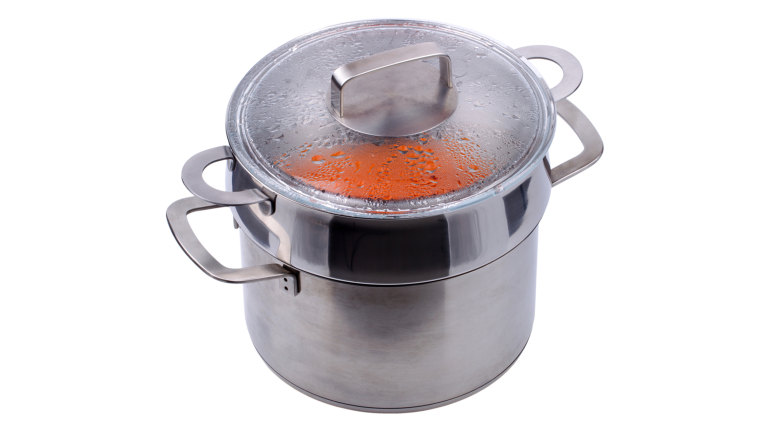 To use as a double boiler, fill the slow cooker three-fourths with water and heat on high. Once the water has warmed, use the same way as a double boiler—like gently placing a glass bowl of chocolate over the water and stirring the chocolate to melt. Or, use the warm water the same as a water bath—cooking delicate items like homemade yogurt, cheesecake, or even to warm baby bottles.
RELATED: 11 slow cooker tips and tricks every home cook needs to know
Homemade air freshener
The slow simmering heat of a slow cooker makes it the ideal vessel to turn into a chemical-free homemade air freshener. Fill it halfway with water, adding in your choice of scents: orange slices, lemon slices, cinnamon sticks, cloves, dried lavender, fresh rosemary sprigs, rose petals, freshly sliced gingerroot, a split vanilla bean, fresh mint or peppermint extract, plus a few tablespoons of baking soda for freshness. Leave uncovered on low, making sure the water doesn't evaporate while in use.
Steamer
Want your vegetables steamed by the time the rest of dinner is on the table? Foil wrap the vegetables, like corn on the cob, small potatoes, or packets of asparagus and add to the slow cooker bowl with 1 inch of water. Cover and cook on high until done, 2 hours for most vegetables or 4 hours for small potatoes. Or, add a steamer insert into the slow cooker over the water and pile vegetables on top, cooking the same way.
DIY diva
Let the slow cooker tackle the dirty work for versatile arts and crafts projects: dying yarn, molding soap or making homemade play dough. Use a slow cooker liner or have a separate slow cooker dedicated just for art use.