We think of Thanksgiving dinner as the ultimate traditional feast—though slowly but surely, the meal evolves year by year, thanks to culinary tweaks reflective of our times. Otherwise, we'd still be eating a spread of neon Jell-O dishes from the '50s.
In years past, we've seen the reign of, say, Turducken and creamed kale, so what will it be this year? To get a picture of this season's trends, we pored over every food magazine on newsstands to find must-try recipes and techniques:
Dry turkey is the No. 1 complaint at most tables, but this year, there's hope of putting those gripes to rest, with the upside-down turkey featured in November's Martha Stewart Living. Martha herself came by TODAY to demonstrate the technique, and we haven't been able to stop thinking about it since. Roasting the bird upside down lets the dark meat cook faster, as it's closer to the heat source, she explains, and the juices also run down, self-basting the breast meat for extra moisture.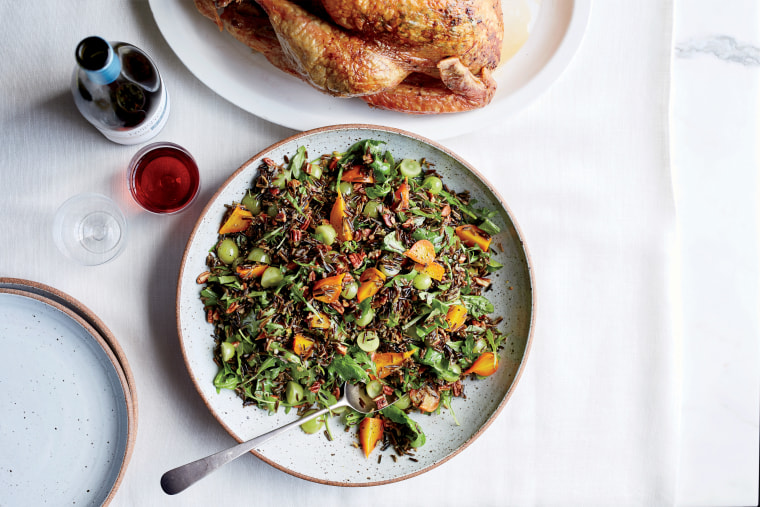 Across the board, we've noticed an uptick in the number of rice salads we're seeing on Thanksgiving menus. We love this wild-rice version from the November issue of Food & Wine, which is studded with grapes, beets and pecans. It's sophisticated enough for the adults, but will also probably please a lot of kids.
For a couple years now, the negroni, the Italian cocktail of gin, sweet vermouth and Campari, has been enjoying a resurgence, making us extra-eager to try the negroni cranberry relish featured in the November Rachael Ray Every Day. The drink, usually garnished with an orange peel, lends itself well to the cranberry sauce interpretation, which is finished with orange zest.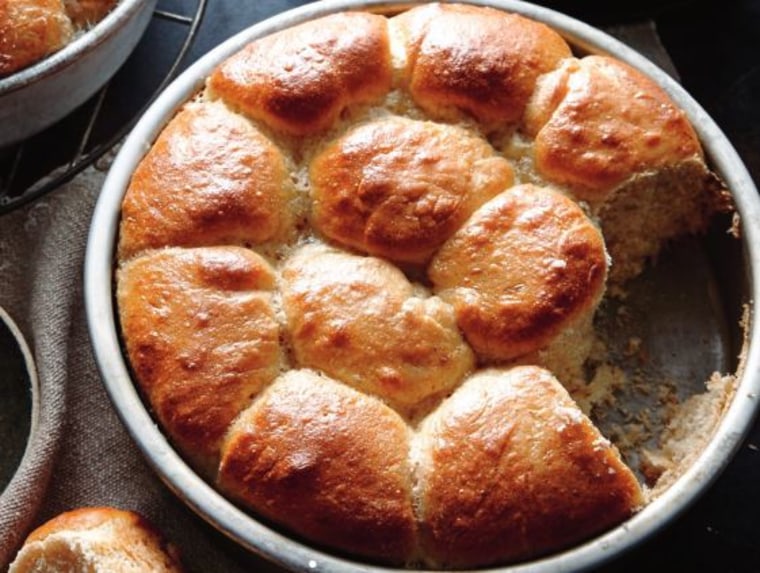 We all love those fluffy Parker House dinner rolls, but also know that we're supposed to watching the refined carbs…right? Sure, you can say, "Heck with it, it's Thanksgiving," and go classic, or, check out these honey whole-wheat pull-apart rolls from the November issue of Cooking Light. They're still light and tender, but have that added nuttiness from the whole grains.
In the spirit of amping up a classic, we also love this root vegetable gratin from Ina Garten's new cookbook, "Cooking for Jeffrey," featured in this month's Food Network Magazine. In addition to Yukon Gold potatoes, the Barefoot Contessa's gratin also includes sweet potatoes, celery root and fennel for a modern twist—and a few extra nutrients, to boot.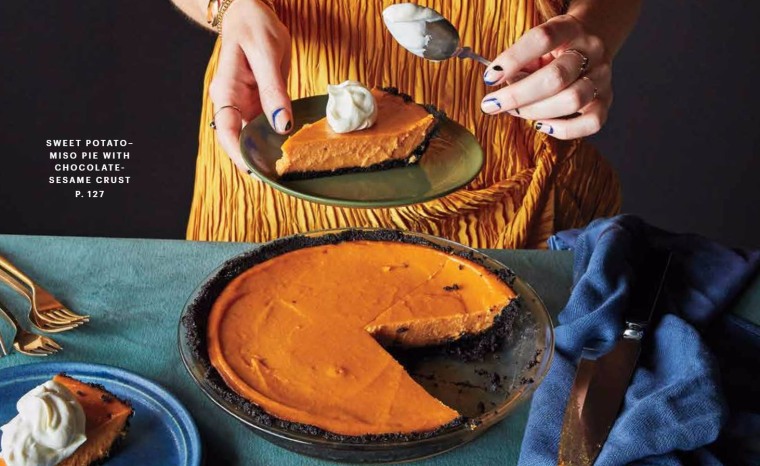 We've noticed a lot of pumpkin pie paired with a chocolate crust lately, and this dessert from the November Bon Appétit takes the concept to a whole new level. The recipe is from the husband-and-wife chefs behind Xiao Bao Biscuit, an Asian soul food restaurant in Charleston, South Carolina. The umami of the miso, paired with roasted sweet potatoes and sesame-chocolate crust is sure to make this a standout that guests will go home craving.