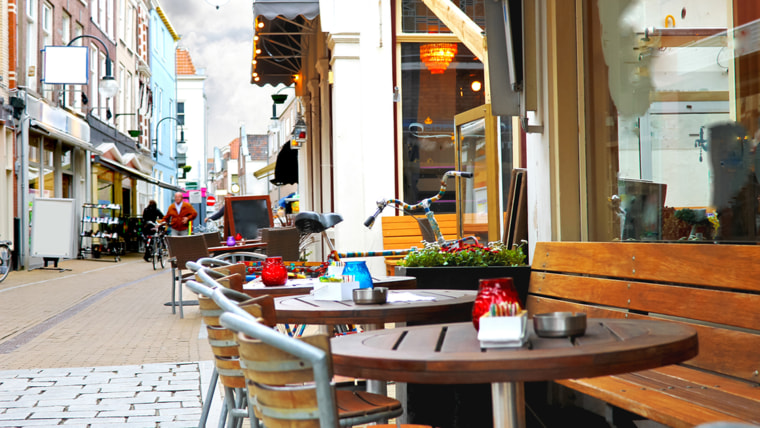 So you've saved up for an epic vacation to Chicago, Los Angeles, New York …or Bangkok, and you're asking all your friends and pleading on Facebook for suggestions on where you should eat. But if you're looking for a trip built around authentic eats, you may have to work a little harder, according to Liza De Guia and Russell Jackson, hosts of the Bravo digital series "Going Off the Menu." Over six episodes, the duo help well-to-do adventure-hungry foodies have underground eating experiences that they'll never forget.
We asked Liza and Russell to share their insider knowledge for finding your own food adventure when travelling; no matter what your budget, these tips will help you fill up on delicious food and come back with tantalizing tales.
Find tastemakers in your destination, and start following them on social media.
"I look up who the tastemakers are in that city and area and do my homework," Liza explains. "That's part of the fun of the hunt for people to experience what brings them beyond being the tourist. Who are the passionate people in those areas on social media doing their own hunting — people who are not afraid to go to different neighborhoods? Follow them on social media, reach out and make friends. People in food just want a community; many are more than happy to meet with you and talk to you and take you on an adventure. Once you're down the rabbit hole, this whole world opens up. You end up talking to the right people who will take you to the right places to eat that no one else is talking about yet."
Watch "Going Off the Menu" for more underground eating adventures
Don't be shy!
"You HAVE to interact with people," Russell asserts. "Talk to the taxi drivers — they know authentic places no one else talks about. They know the whole city like the back of their hands. Don't discount the random people you're spending time with. For me, as a chef, I do hardcore ground-force level research. I'll go to the farmers market and pick out the more artisanal people; don't go the produce guy, go to the guy who's just selling mushrooms. Go to the meat counter. Go to the health food store. I'll find a good bar and I'll talk to the bartender. It's a small world and we ALL talk. Nobody can keep their mouth shut. Everyone wants to share their secret; but are you going to be the person asking the question?"
Avoid pre-planned tours with set food itineraries
"Don't do pre-booked tours. You're not going to get the best most exciting food doing that," Liza explains. "If a food adventure is your plan, don't stick with an itinerary. Don't always follow the rules. For the most interesting food, you will just have to do the legwork. Many people are afraid to try new things, to being open and having fun. Don't be closed-minded walking into a situation. If you don't know what to order – point to what other people are eating that looks good."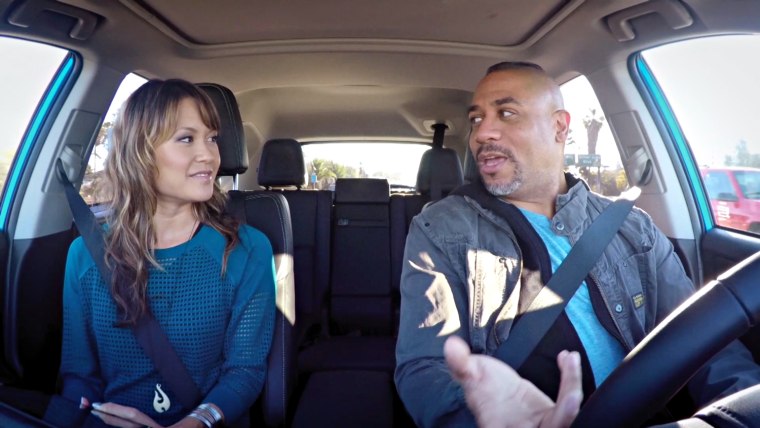 Find "off menu" options
Liza shared this nugget of wisdom: "When you go to Yelp, Foursquare, Twitter or other food sites, if you search 'off menu,' they will pull up reviews that people have tagged 'off menu' — it's an easy way to find great underground eats.
Use your legs as your main mode of transportation.
"Don't spend all your time riding around in transportation, be it cabs or buses. Just be on foot," Russell says. "When traveling in the south of France, you don't find those little 10-foot restaurants if you're driving or on the train. You've got to just walk the block. You don't have to go all in to some of these places. You can go in and try a little snack. Sometimes I'll walk around and do four courses, eating each one at a different restaurant."
Never go where the concierge tells you to go.
At worst, some may be getting kickbacks to send you to specific restaurant, and at best, they're sending you "where they think you'll be most comfortable – but you don't want to be comfortable, you want an adventure," says Liza. Instead, find street markets, food halls and stands that are crowded. "Go to where the long lines are," Russell advises. "If I don't know where to eat or understand the language — I know that at places with long lines, the food is getting turned around the most and locals are eating there. I know I won't get sick. I just get lost in other countries if I see a place that's packed, I'll just go there on instinct."
Keep your eyes open for spontaneous opportunities.
"I'm always taking notes and keeping my eyes open for what's interesting," Russel says. "One time, while we were shooting the show, out of the corner of my eye I see that this woman has the back of her car open, and people are gathering around her. I realize she's selling tamales out of her car. I blew the shot because I ran to the tamale car. We were heading to an unrelated out of the way place – but the woman was there! Then we get in a conversation. I asked her 'Where do you go eat? If you're making this level of food out of the back of your car, OMG I need to eat where you eat!'"