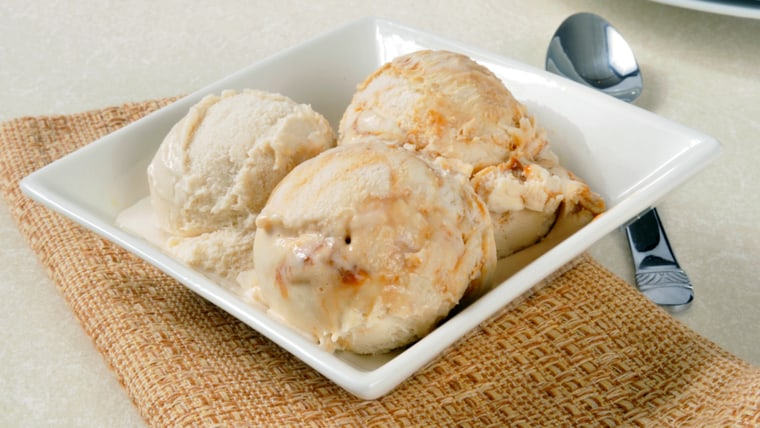 If you don't live near a trendy artisanal ice cream place hawking farm-fresh-yet-wacky flavors—or if you don't feel like waiting in the epic lines that often snake around the corner of these shops—take a fresh look at your supermarket freezer aisle: Mass-market stores are starting to carry more off-the-wall flavors, made with small-batch ingredients. Here are seven notable flavors worth seeking out this summer:
Banana Rum Jam
Häagen-Dazs
Hipster ice cream shops arguably owe a lot to Häagen-Dazs, widely credited with bringing premium ice cream to the masses back in the day. Now, recently, the company launched a limited-edition "Artisan Collection," collaborating with purveyors of hand-crafted ingredients from places like San Francisco and Brooklyn (funny how artisans are always "collaborating," isn't it?). Perhaps the most heavenly flavor is Banana Rum Jam, a vanilla bean base, infused with Drunken Monkey jam from Sabrina Valle and Jessica Quon of The Jam Stand in Brooklyn. After a brutal winter, the duo was determined to make a homemade jam, despite out-of-season fruit, and the bananas foster-like creation contains only bananas, sugar, lime, rum and pectin, which is why it doesn't taste one bit artificial. (At grocery stores nationwide for a limited time)
Oatmeal Raisin Cookie
Talenti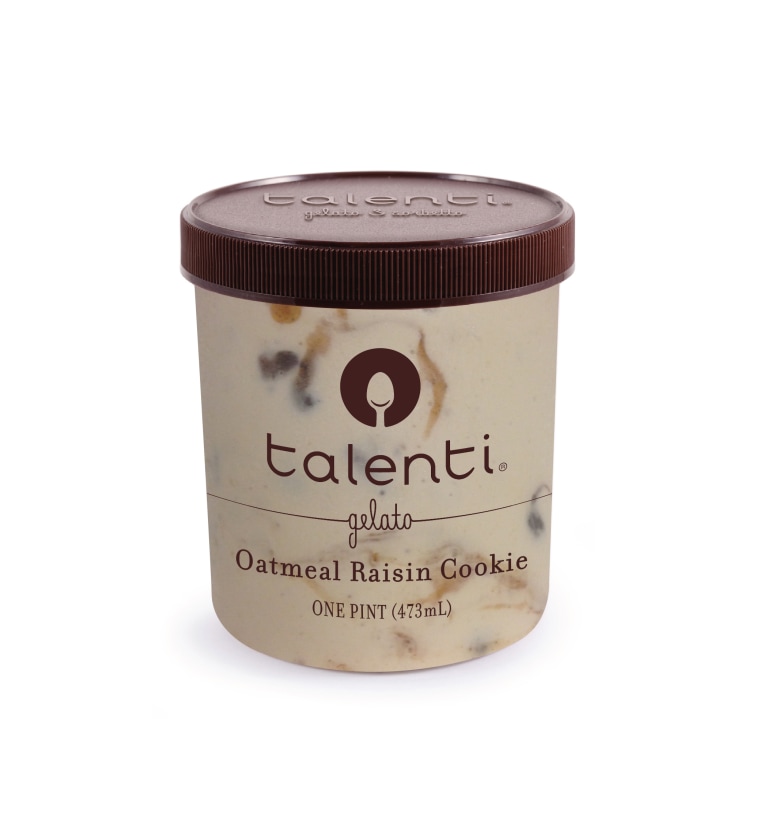 Chocolate Chip Cookie Dough (another new Talenti flavor), brownie and birthday cake are baked-goods staples we're used to being made into ice cream, but the new Oatmeal Raisin Cookie gelato from Talenti is lesser-explored territory. Those who love old-fashioned oatmeal cookie recipes—made with molasses—will dig the almost rum-like flavor of this one, as well as the plump raisins and cookie crumbles. (At grocery stores nationwide)
Chocolate Marscapone
Ciao Bella
Cheese in ice cream is shaping up to be one of this summer's hottest dessert trends, and while doubling down on dairy sounds rich, the mascarpone in this Ciao Bello gelato adds to the creaminess without being overwhelming. It makes sense—mascarpone is a lot like cream cheese, and the two are sometimes used interchangeably in desserts. In this gelato, it adds an almost cheesecake-like velvety lightness. (At Whole Foods Market stores nationwide)
Caramel Popcorn
Yuengling's Ice Cream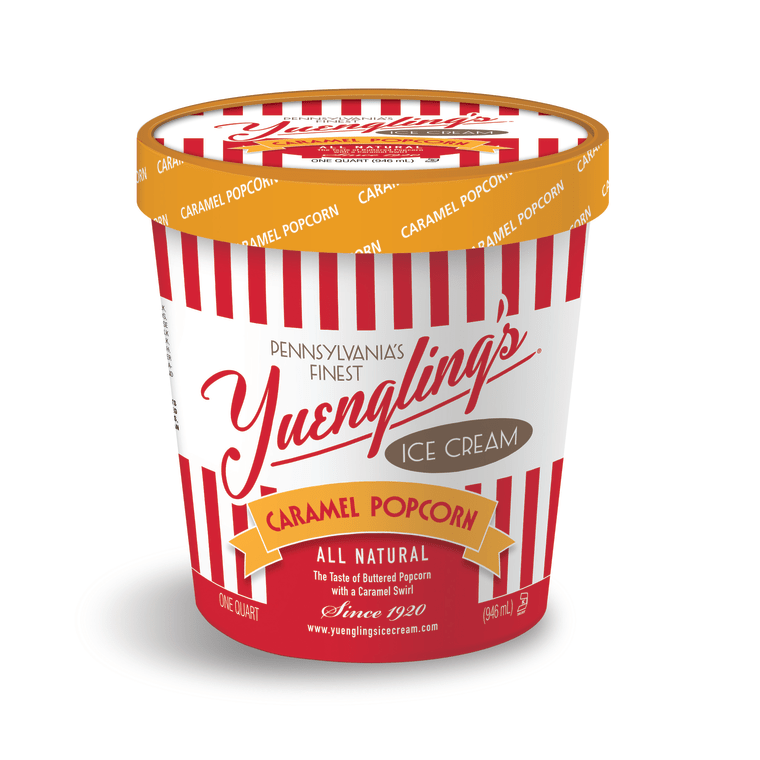 Back in 1920, Yuengling—now America's oldest brewery—introduced ice cream to bring in revenue during Prohibition. Production of the ice cream stopped in 1985, but started up again last year. This spring, Yuengling launched four new flavors, including Caramel Popcorn flavor. It's as nostalgic-tasting as it sounds—as are a couple of the other new additions: Orange Cream and Peanut Butter Cup. And no, right now, there are no plans to introduce any beer-infused flavors. (At grocery stores in 22 states)
Save Our Swirled
Ben and Jerry's
Raspberry ice creams rarely resemble actual raspberry taste—but in this new flavor, launched at the end of May, the berry flavor is bright, with a raspberry base and a fresh-tasting swirls of raspberry throughout. Of course, it's Ben & Jerry's, so there's some fun—some marshmallow and cone-shaped chunks of white- and dark fudge—and it has a social mission: The flavor is the face of the company's campaign calling for 100 percent clean energy by 2050. (At grocery stores nationwide for a limited time)
Make easy no-bake raspberry lemon cheesecake in jars and strawberry milkshake tarts
Almond Poppy Seed
Snoqualmie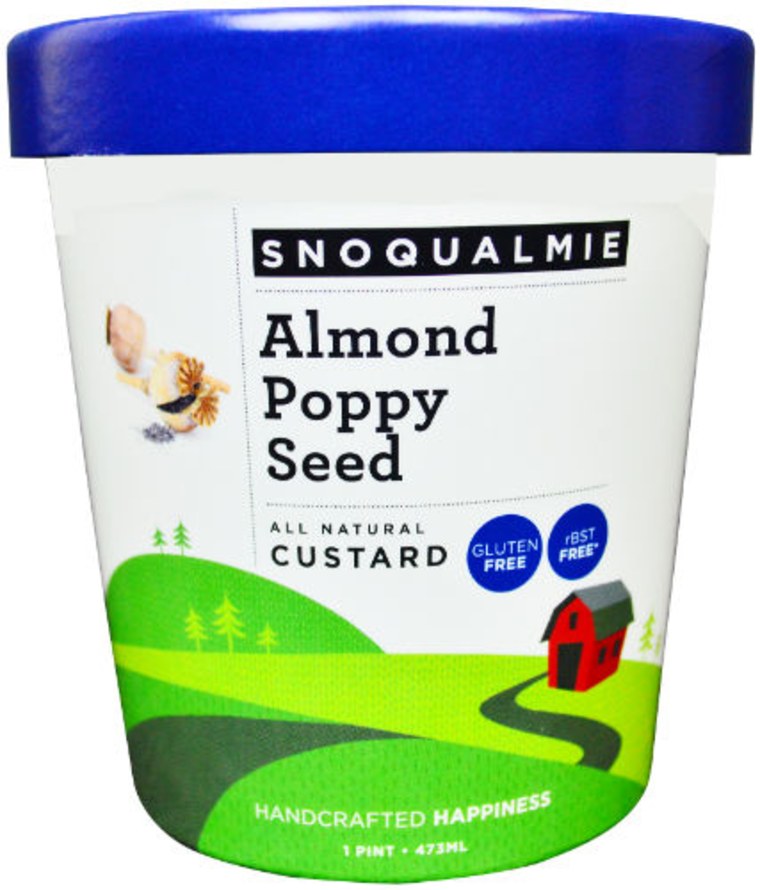 Almond cake lovers will dig this flavor from growing Washington-based ice cream maker Snoqualmie. The poppy seed-almond-vanilla, reminiscent of a muffin, is a refreshing combo on its own, but would also be a great complement to cobbler—or pancakes. (At grocery stores in 11 states; Check snoqualmie.com for stores)
Peanut Butter Pie Frozen Custard
Dreyer's/Edy's
Many Midwesterners (and fans of New York-based Shake Shack) are already familiar with the greatness of extra-thick, extra-creamy frozen custard, but this season, Dreyer's/Edy's made it finally possible for the whole country to easily find it. The current flavors are Old-Fashioned Vanilla, Chocolate Malt, Mint Cookies N' Cream, Peanut Butter Pie, Salted Caramel Pretzel and Snickerdoodle. It's hard to pick a favorite, but the Peanut Butter Pie is particularly addictive. (At grocery stores nationwide)
Have a favorite new flavor that didn't make the list? Tell us!