There were plenty of kids running around, cookies, cakes and lemonade — but this was no ordinary block party with a lemonade stand.
On Sunday, the event — which was originally inspired by the bright idea of a 6-year-old — ended up raising over $13,000 to help separated migrant families.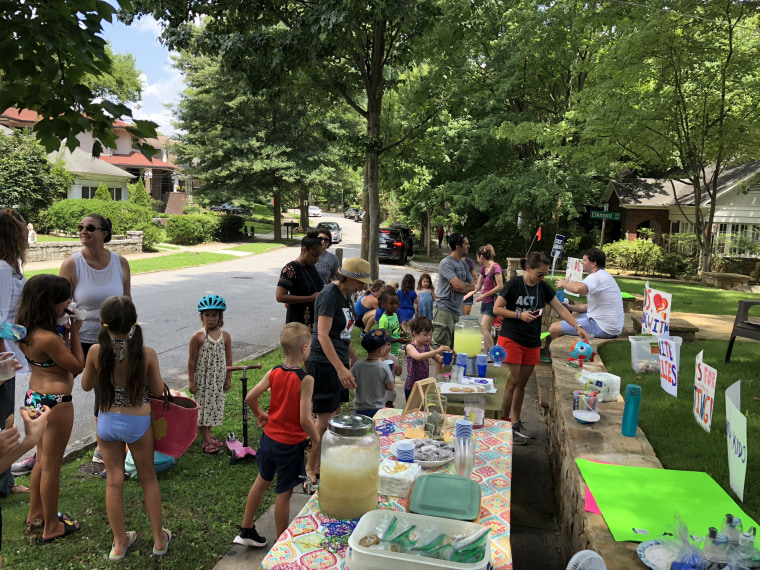 Shannon Cofrin Gaggero of Virginia Highland, a suburb of Atlanta, had never shied away from talking to her children, Austin, 6, and Reese, 3, about tough topics, including the recent news about immigrant children being separated from their parents at U.S. borders.
"I've been taught that when you talk about oppression, it is just as important to talk about resistance, so I asked my kids, 'What can we do as a family to help?' and my 6-year-old-son, Austin, suggested a lemonade stand," Cofrin Gaggero told TODAY.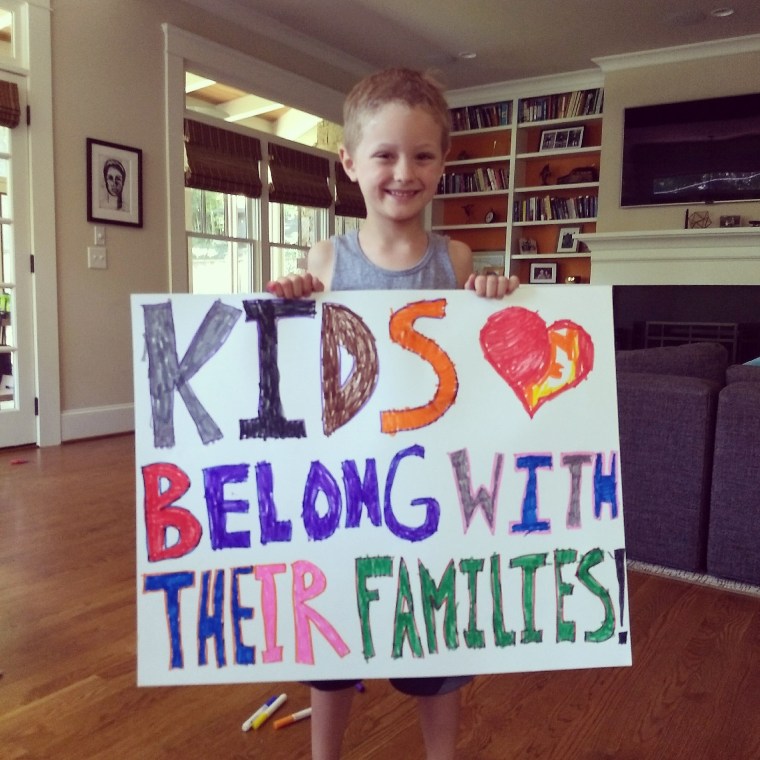 The mom of two wondered if perhaps some neighbors, friends and family wanted to get involved, so she put up a short post on Facebook to gauge their interest in a lemonade stand fundraiser in front of her home on June 24. "The response was overwhelming," she said.
Inspired by Cofrin Gaggero's post, three of her friends living in other cities decided to set up their own local lemonade stands this weekend, with events taking place in Sherman Oaks, California; Madison, Wisconsin and Decatur, Georgia. Another friend is having one in East Cobb, a suburb of Atlanta, on Saturday, June 30.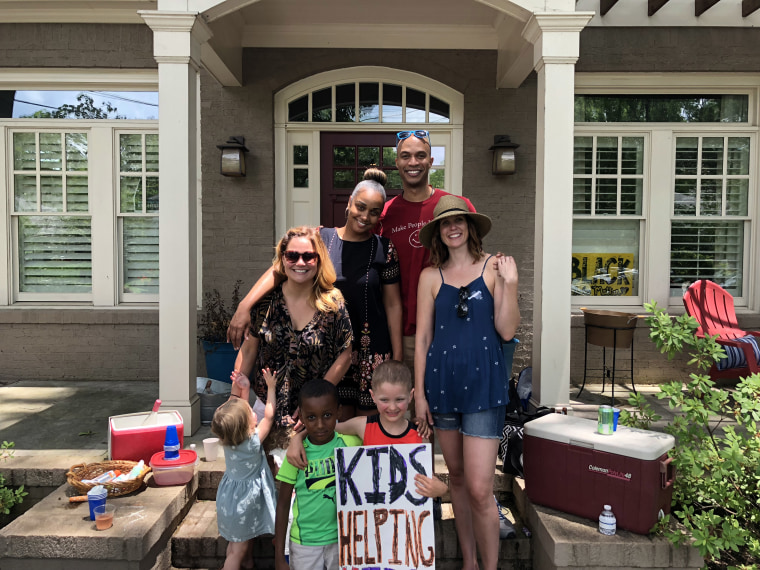 Meanwhile, another longtime friend asked how she could contribute from afar, and Cofrin Gaggero set up a "virtual lemonade stand" via Facebook's fundraiser tool in support of the Refugee and Immigrant Center for Education and Legal Services (RAICES), which helps provide lawyers to immigrants, as well as reunite families. According to Facebook, the nonprofit will receive the donations within 60-75 days.
"I set the original goal for $1,000 and thought that was pretty ambitious, but we reached it within three hours. We kept increasing the goal and by the time it closed this past Monday, June 25, we surpassed $13,000 online," she told TODAY. "It was amazing how much our community showed up in support."
While the online fundraising campaign was picking up momentum, planning for Austin's real-life lemonade stand took shape. He and his little sister colored posters and helped out with making lemonade and brownies for the stand.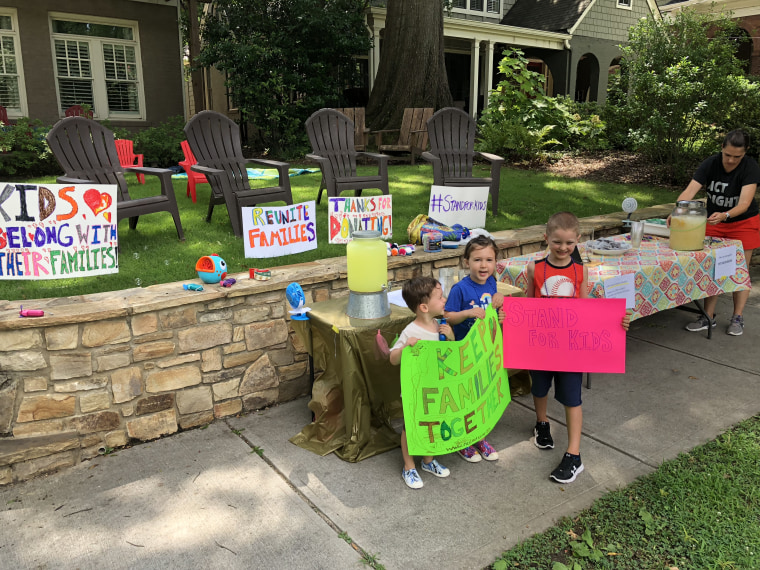 On Sunday, long tables were set out with loads of sweet treats baked by 10 families in the neighborhood, and Cofrin Gaggero set out blankets on the front yard for people to relax while music played.
Many more people than Cofrin Gaggero expected came out to show support — and enjoy Austin and Reese's brownies.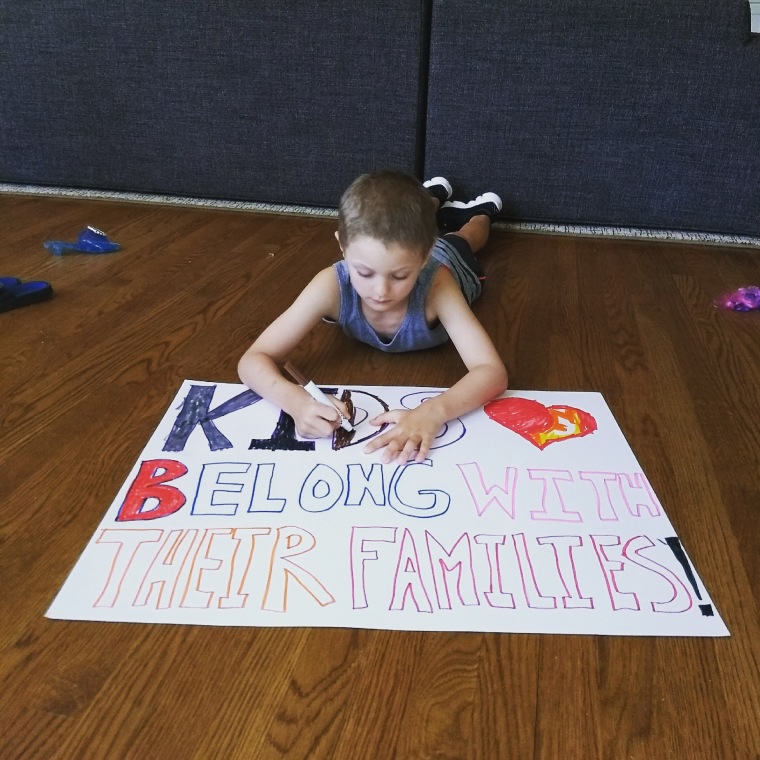 While the adults were busy chatting, Austin and Reese's friends worked on signs that read "kids helping kids," "kids belong with their family," "families belong together," and "no human is illegal."
"Then, the kids staged a makeshift protest with their signs. They were living for the honks from cars," said Cofrin Gaggero.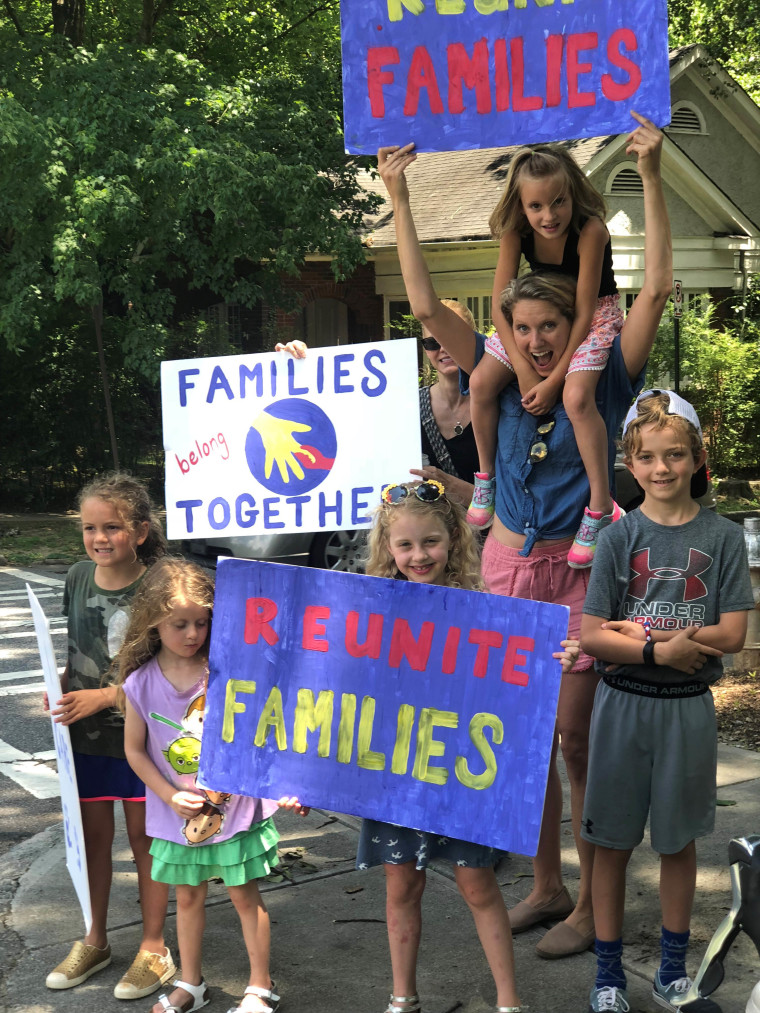 Cofrin Gaggero acknowledged that she lives in an affluent community with neighbors who joined in on the festivities. "I don't feel certain that it would have been allowed to become as big of an event if it had been in another neighborhood," alluding to the recent "Permit Patty" incident.
As the afternoon got hotter, some started to leave, but over a dozen people stuck around and headed inside for pizza and conversation. According to Cofrin Guggero, the last person left at 6 p.m.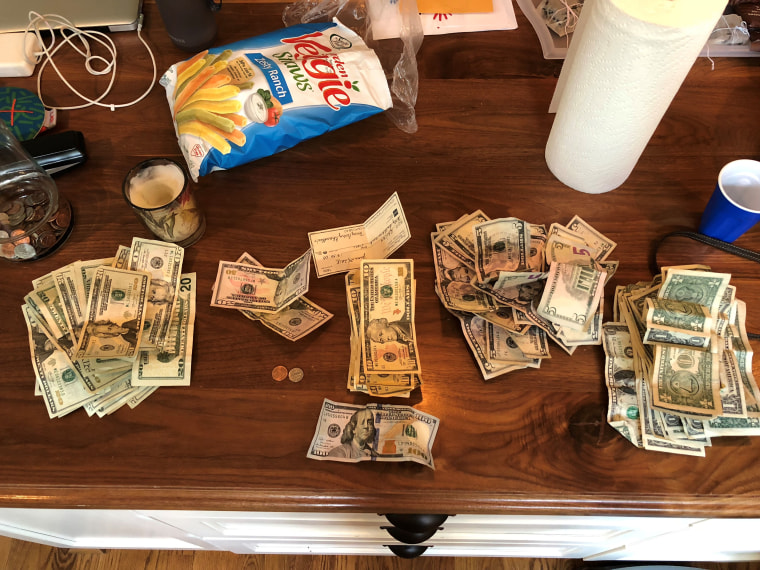 "It was special to be together because so many people are feeling really hopeless and there was something about being with other people who cared deeply and wanted to do something about it," she said. "I saw faces I don't usually see in my community and that was very meaningful."
The lemonade flowed all day long ... and so did the money.
By the end of the day, they had raised $1,100, for a total of over $13,000 (including what was raised online) — all thanks to the generous idea of a 6-year-old boy.