My son, Charlie, has been an excellent eater from the beginning, but I still have trouble getting him to eat his vegetables. He loves hummus, but eschews baby carrots for multi-grain pita chips. He'll choke down broccoli—but only if it's a pizza topping. Yes, like so many moms out there, I have started sneaking vegetables into my son's diet. And the following snacks make it much easier to do so. But don't limit them to the children in your household. Everyone can use an extra serving of the good stuff!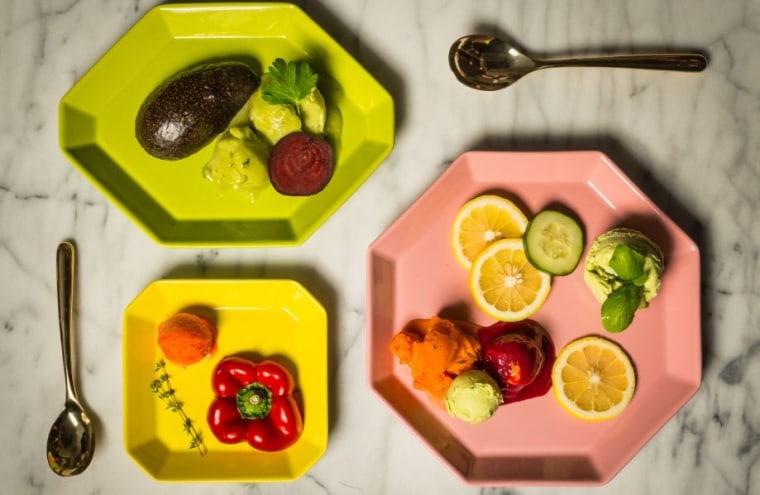 This new line of organic frozen treats are made entirely from fruits and vegetables and they pack a serious flavor punch! They've also got the smooth texture of gelato without the added sugar and fat. Genius! Available in late July in the New York Metro area, nationally to follow. Six flavors: Avocado, Beet, Celery, Spinach, Carrot and Red Pepper.
These tube shaped snacks (think cheese doodles on a health kick) available in kale and roasted garlic, red pepper and cheesy nacho, are loaded with white beans, quinoa, chia and lentils. And they're non-GMO!
Parsnips and beets don't naturally come to mind as yogurt flavors, but the creative folks at Blue Hill have found a way to blend them into a creamy snack made with milk from grass-fed cows and sweetened with maple sugar and other spices. (The veggies are sourced from local farms to boot.) Available in six flavors: beet, sweet potato, parsnip, carrot, tomato and butternut squash.
This freeze-dried blend of corn, peas, carrots, tomatoes and red peppers makes an excellent road trip snack. (Though why limit yourself to just car rides?) With no added sugar, oil, sulphur or GMOs Crunchies are truly a guilt-free snack!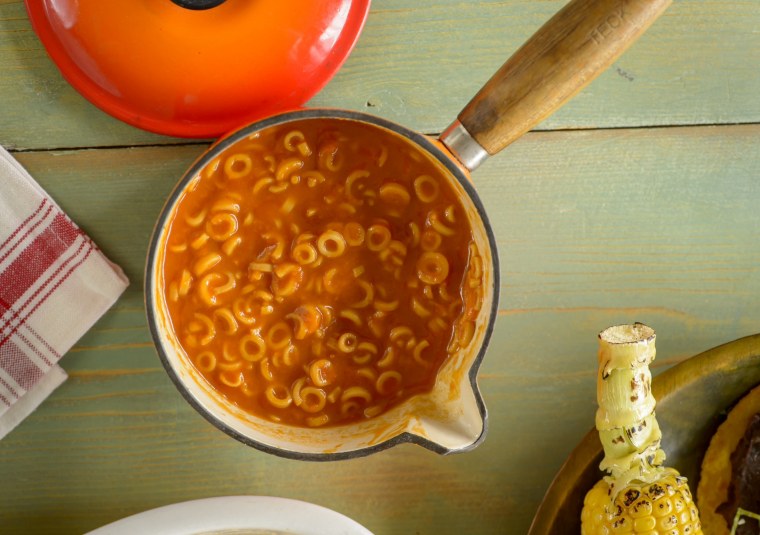 These ready-to-eat pasta meals are topped with a tomato sauce that contains two servings of veggies—beets, carrots, celery and spinach. Perfect for those days when a meal needs to be ready in minutes.

Snikiddy Eat Your Vegetable Chips
These crunchy chips, which contain an entire serving of veggies (including carrots, navy beans, kale and sweet potatoes) in just 13 chips, are now available in 3 new flavors: Korean Barbecue, Curry and Soy Ginger. So go ahead and have two servings.