/ Source: TODAY Contributor
Think your waffle iron is just for breakfast waffles? Think again! After experimenting with the gadget at home, I realized that it could can transform classic comfort foods into awesome new snacks. Here are six surprising foods that you can waffle.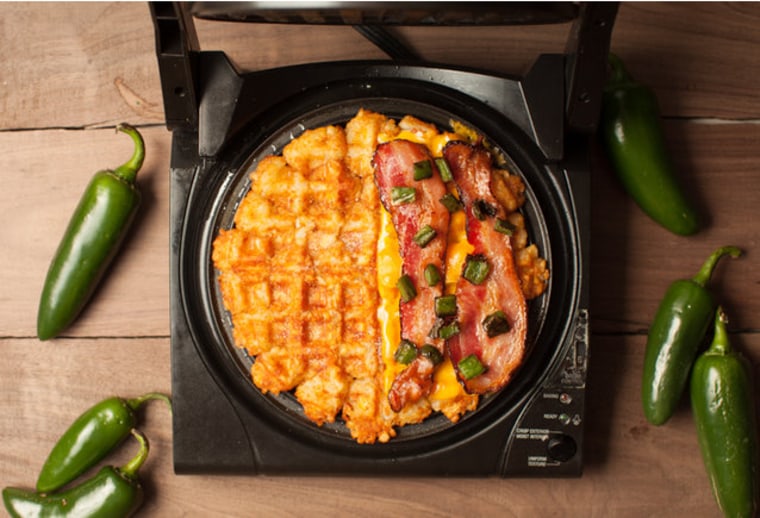 1. Tater Tots
Every kid's favorite, they're completely reinvented in a waffle iron. Semi-thawed tots get pressed until crispy outside and tender inside for the ultimate hash brown. The recipe here from Thrillist, pulls out all the stops by using two Tot waffles as the bread for a grilled cheese sandwich stuffed with bacon and cheese.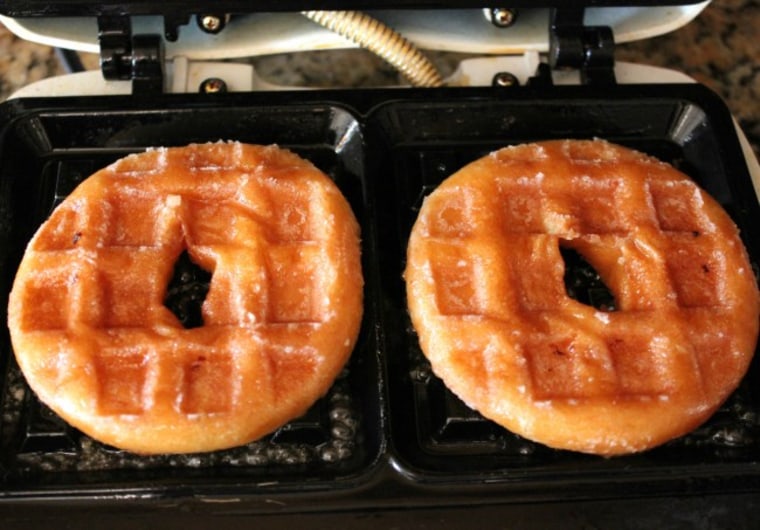 If you think about it, this kind of doughnut tastes like a Belgian waffle, but without the crunch. Once one hits a hot waffle iron, the glaze gets crisp and caramelized, much like a Belgian waffle. Except the hard work of kneading is already done!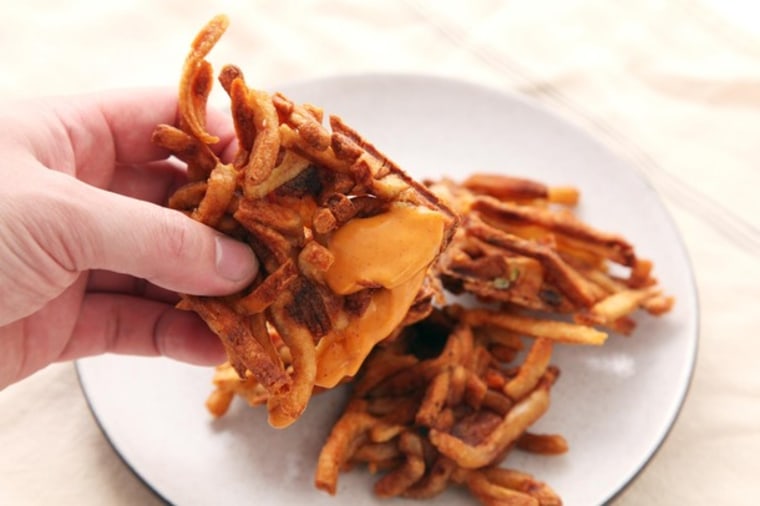 3. French Fries
Taking a tip from Serious Eats, I learned that leftover, soggy french fries get refreshed and re-crisped with a few minutes in the waffle maker. Pile them on, close the lid and let the machine do the rest. They come out like a potato-y monkey bread that you pull apart to eat. Fun for the whole family!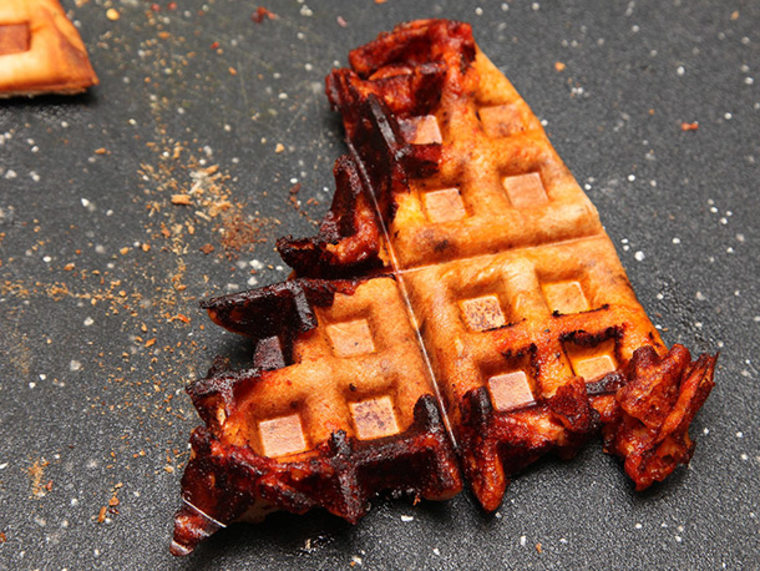 Sure, you could top a waffle with pizza toppings and call it a day. But here's what's even better: you can fold a slice of cold pizza and waffle it, crust side out. The result is a crispy outside and a gooey melted center.
5. Rice
Whenever I order bibimbap in Korean restaurants, l let the rice stick to the sizzling hot pot and form a delicious crust. Finding out that I could get the same crispy effect with my waffle iron is a game-changer. This waffled rice cake, mixed with kimchi and scallions, then served with a fried egg is super-inspired.
6. Ramen
Just when you think this is getting ridiculous—how many knuckle-headed frat boy ramen hacks does one need—here comes the ramen breakfast sandwich. Which is brilliant! Cooked ramen is incorporated into waffle batter, then pressed on the iron. The resulting crispy bun is then filled with bacon, egg and cheese for a sweet-and-savory sandwich.
Grace Parisi is a New York City-based food writer, cookbook author and food stylist. Her book, Get Saucy, was nominated for a James Beard award. Her latest book, Quick Pickles comes out in Spring 2016. Follow her on Instagram and Twitter.