This Mother's Day, skip the crowds and toast Mom with a mimosa and a homemade spread inspired by the local food scene in cities throughout the country. We asked the editors of Edible magazines for their go-to Mother's Day brunch recipes. From lemon olive oil shortcakes from southern California to a whipped goat cheese with pea shoots appetizer from Vermont, these recipes put spring's best ingredients to work.
Lemon Olive Oil Shortcakes with Macerated Berries — Ojai, California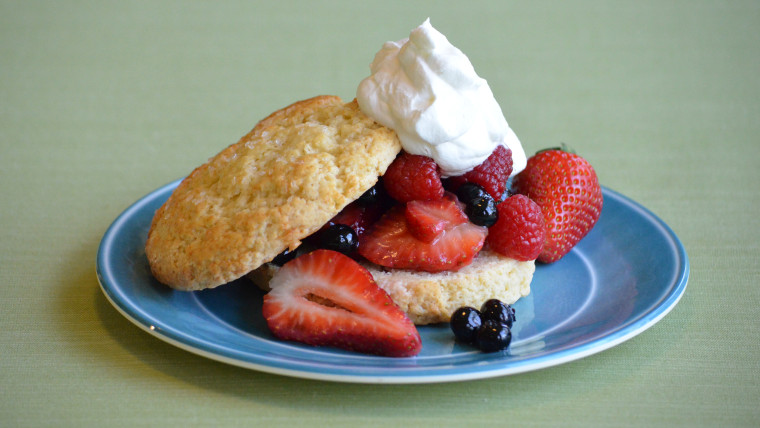 California boasts 30,000-40,000 acres of groves that produce about 160,000 tons of olives a year. Given the benefits of healthy fats found in extra virgin olive oil, it seems fitting that Californians take a cue from the Spanish, who are known for using olive oil liberally in savory foods and in cakes, cookies, and even ice cream. Perfect for Mother's Day, this sweet little shortcake is a good receptacle for all the fresh fruit that is just too pretty to bake when they're at the peak of the season. Get the recipe.
Mexican Chocolate Waffles Vegan Style — San Antonio, Texas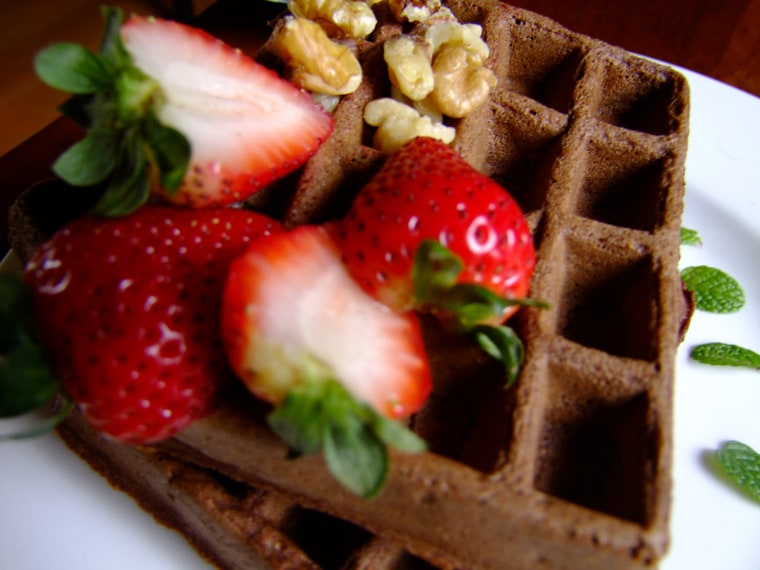 The country's seventh most populated city, San Antonio continues to embrace its traditional Hispanic heritage. In this recipe by local chef Rebel Mariposa, authentic Mexican flavor profiles delicately dominate – San Antonio-style – by introducing cacao, cayenne and cinnamon. "I watched my tias (aunts) take recipes from American cookbooks and magazines and put a Mexican twist on them," Mariposa says. "They would say things like, 'It doesn't call for cayenne but let's add it anyway, it will taste better if we do.'" This vegan Mexican waffle combines the modern flare of San Antonio's local food scene with traditional staples of Mexican cuisine. Get the recipe.
Mango and Blueberry Bowl with Lime-Cashew Yogurt — Sarasota, Florida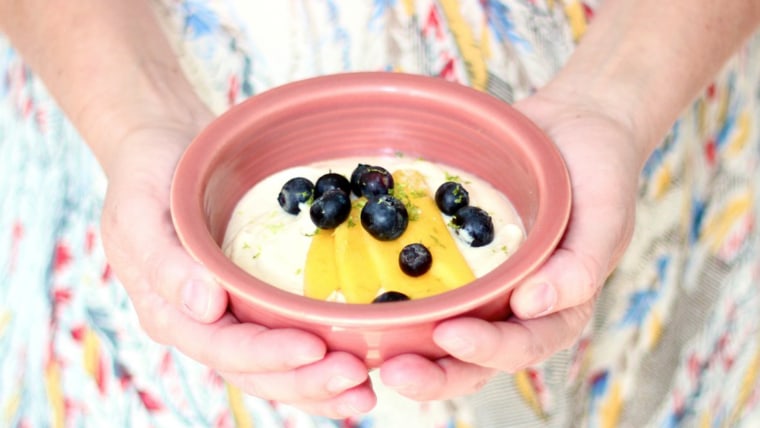 In Sarasota, blueberry and the beginning of mango season coincide with Mother's Day, so this perfectly sweet and juicy combo is put to work in a variety of light desserts. This recipe takes both spring time staples and turns them into a delectable parfait that's not only Mother's Day brunch-worthy but healthy, too. Get the recipe.
Whipped Goat Cheese with Pea Shoots — Green Mountains, Vermont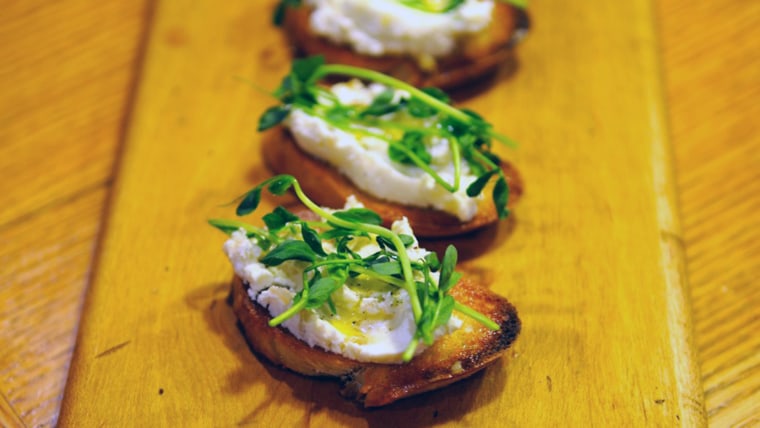 Pea shoots are trendy little things right now, and easy to incorporate in many dishes. In "Edible Green Mountains"editor Mary Blair's kitchen, they're used as a garnish, but they're also great in sandwiches, salads or a stir-fry. This pretty appetizer will likely be the easiest thing you make on Mother's Day. Get the recipe.
Lemon Blueberry Ricotta Pancakes — Indianapolis, Indiana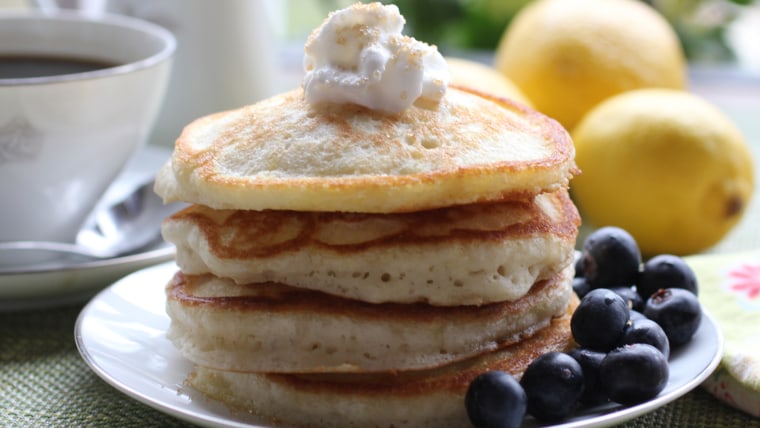 Indiana is known for its blueberries, so what better way to use oodles of them than in these lemon blueberry ricotta-filled pancakes perfect for Mother's Day brunch. Top with a dollop of sweetened ricotta cheese or drizzle with maple syrup before serving. Get the recipe.
Spring Pea and Prosciutto Salad — Monterey Bay, California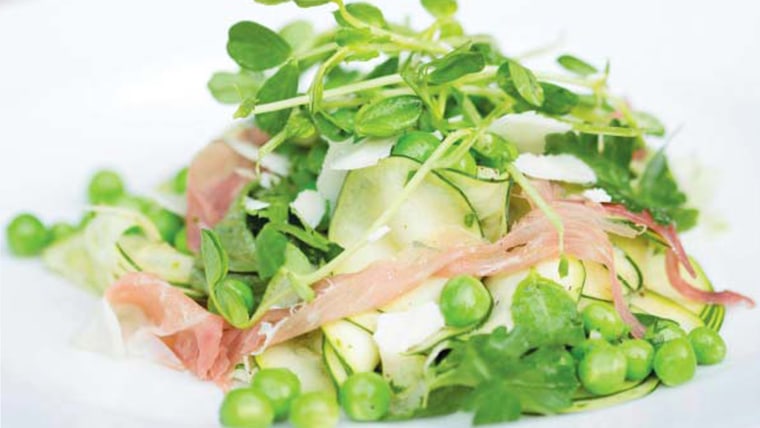 In the Monterey Bay area of northern California, peas fattening up in the fields signal the start of spring. They start coming in around mid-April at the same time as the area's first strawberry harvest.
Executive chef Todd Fisher of Tarpy's Roadhouse in Monterey (and host of "The United States of Bacon" on the Discovery channel) is passionate about cooking with the seasons and recently appeared on TODAY to show off super foods grown in the Monterey Bay area. This recipe pairs the sweetness of spring peas with delicate slices of prosciutto for a salad that comes together quickly. Get the recipe.
Get the full list of recipes from Edible Feast.