Normally, I'm a minimalist in the kitchen. I don't have boatloads of space in my drawers and cabinets, so I need to be smart about what I'm keeping around — that means unitaskers like strawberry hullers, kale strippers and banana slicers get tossed aside for multi-use tools like the humble grapefruit spoon and the professional-grade Microplane.
But when it comes to baking, I'm a maximalist. Even when I'm not lovingly photographing Bundt cakes and scalloped tarts, I want my baked goods to look and taste their absolute best. And because baking is so much more of a precise art than, say, slow cooking a stew, it really does pay off to have the right equipment on hand.
I've already convinced you to start using a kitchen scale for measuring ingredients, right? (Right???) But here are six of the other tools that I find indispensable when baking.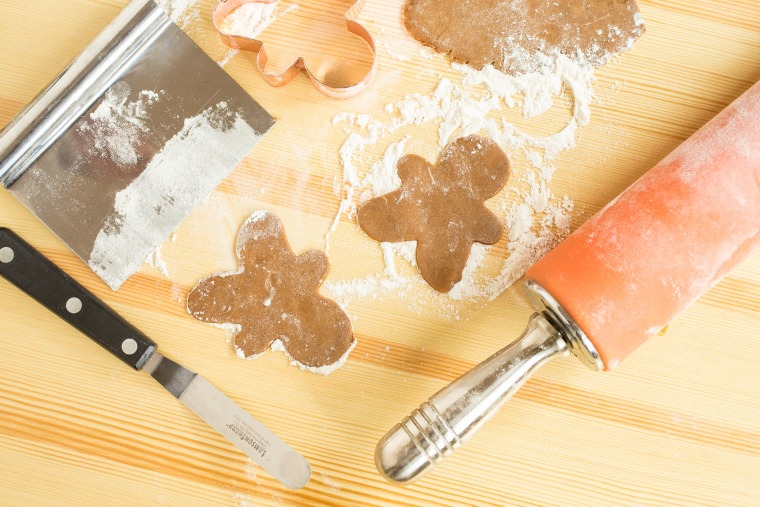 Bench scraper
A bench scraper is like having an Inspector Gadget-ish extra hand in the kitchen; its deceptively simple design does so much. Need to cube cold butter for pie dough or for creaming with sugar? With a wider surface than a knife, the bench scraper makes quick work of the chilled, slippery stick of butter. For slicing and dividing dense dough, a scraper cuts through easily as well, without tearing the dough or harming your work surface. And of course, it does its namesake job of scraping up, well, anything, from getting floured dough bits off the counter to pushing chopped ingredients like nuts and chocolate from cutting boards into bowls.
RELATED: Do you really need a stand mixer? Yes, and here's why
Offset spatula
While regular spatulas are great for flipping eggs and pancakes, the quirky bend in an offset spatula serves a few very specific purposes when it comes to baking. That little kink in the metal spatula cleverly lifts your knuckles away from your baked goods, so you can easily ice cakes and cupcakes without dragging your fingers through the frosting. It also helps you lift delicate cookies from their rolling and cutting surface to the baking sheet without having to dig under the dough and destroy the shape.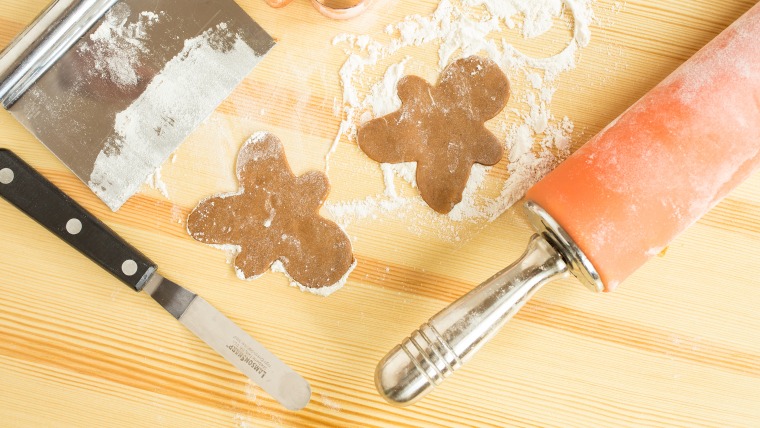 Silicone rolling pin
Rolling pins come in all shapes and sizes, from tapered wooden dowels to sleek marble to textured pins for making decorated cookies. But my weapon of choice is a weighted metal rolling pin wrapped in silicone — it's easy to flour up for a nonstick rolling surface, and it's got some heft to it, so even a small, short person like me can really put her muscles into rolling out cold pie dough. I frequently bring my rolling pin to the cooking classes I teach just so participants can give it a try, with rave reviews.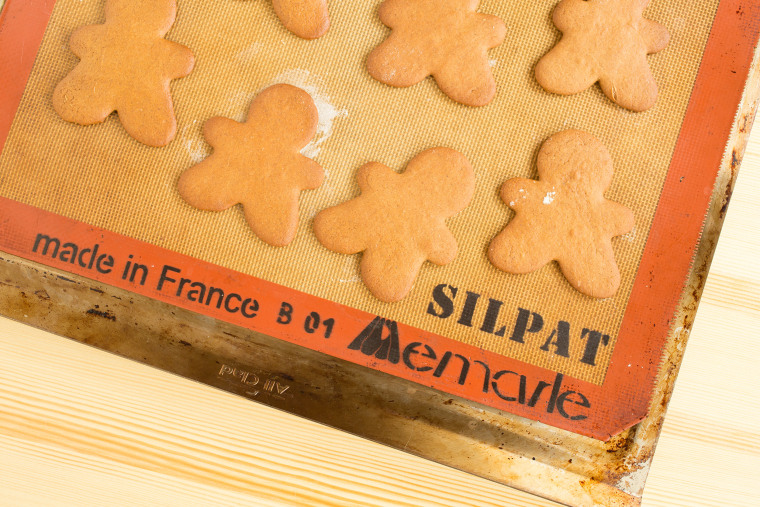 Silpats
Speaking of silicone, it's also one of my favorite replacements for parchment paper on my baking sheets, in the form of Silpat liners. Unlike parchment, they're indefinitely reusable, so I don't have to worry about running out in the middle of a big baking job. These can be divisive, with some bakers finding them difficult to de-grease after use. My secret? A quick soak in extra soapy water, then a scrub with a textured washcloth or sponge gets the job done. And they dry quickly if you roll them up in a towel, too.
Metal ruler
Though I can often eyeball a 1-inch distance between cookies on a baking sheet or estimate dough rolled out to 1/4-inch thick, it's much easier to know for sure that you're meeting the measurement requirements stated in the recipe. A thin metal ruler — yep, the kind you'll find at a crafts or art supply store — does the job. Why metal? Because it's more durable than plastic, especially after multiple trips through the dishwasher. You don't want the measurement markings to wash off and make the ruler useless!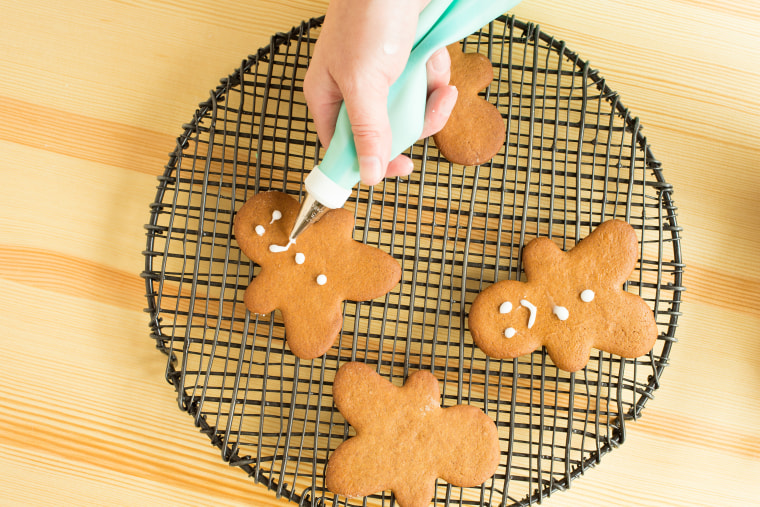 And for a bonus tool
Even if I can't convince you to buy dedicated pastry bags for icing cookies and decorating baked goods, I urge you to get a few metal pastry tips and a coupler (which is only a few dollars' investment). The coupler is simply two pieces of plastic that screw into each other and hold the tip in place at the open end of your pastry bag or plastic zip-top bag. It's ingenious and is much cleaner than just cutting a hole in the corner of the bag! Using these tiny tools will make all your decorations look more professional with just a squeeze.