The number one tip from baking expert Rose Levy Beranbaum — the author of ten cookbooks, including her recently released "The Baking Bible" — might surprise you: "Bake with love." Here, Beranbaum shares six more secrets to perfecting your baked goods for the holidays and all year long.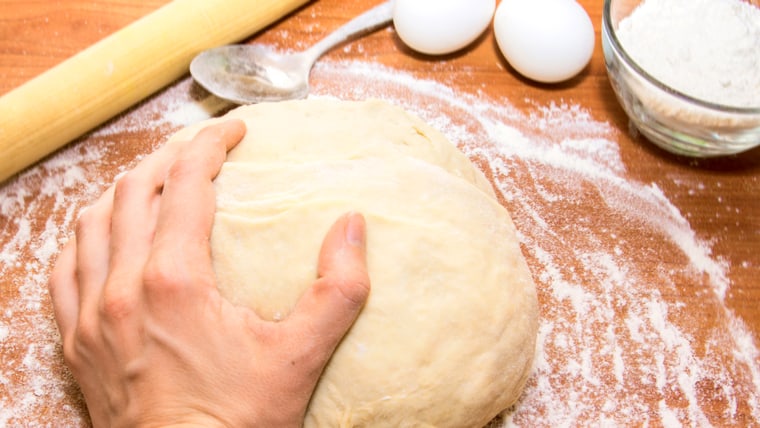 1. Don't try new recipes for big events. If you see a recipe that piques your interest, perform a test run instead of making a first attempt on the day of a party. You will be significantly less stressed if you're not fumbling with new instructions and prepping for the rest of your party. 

2. Get your eggs out of the fridge in advance. For best results while baking, bring eggs to room temperature before adding to a recipe. If you forgot to set them out during your prep, no worries: Place them in warm water for five to ten minutes and they'll be the perfect temperature. 
3. Use the right flour. Unless a recipe specifically calls for unbleached flour, used bleached. Bleached flour will keep your cake from sinking in the middle because it holds moist ingredients better than unbleached. If you only have unbleached flour, use a tube pan for cakes — it will prevent your cake from sinking in the middle. 
4. Weigh your ingredients. If possible, use a scale to measure ingredients. One ounce of flour is always one ounce of flour, but people tend to run into problems when they are trying to scoop and pack flour. If you don't own a scale, spoon the flour into your measuring cups rather than using the measuring cup to scoop directly out of the bag of flour. 
5. Wash citrus fruit with liquid soap before zesting. It might sound strange, but it truly makes a difference in the flavor, says Beranbaum. Rather than simply rinsing with water, give your fruit a good scrub with your average dish soap to remove waxes and residue. 
6. Buy good ingredients and take good care of them. A surprisingly overlooked but essential step for any baking project is to mind your ingredients. For example, store ingredients like flour in well-sealed containers to keep them fresh and make sure they haven't passed their use-by date when you bake with them. t