Say you order take out and you have leftovers (think vegetables, steamed rice, pasta, etc.). Sometimes, eating those leftovers as they are can feel redundant or disappointing the next day. But what if you could repurpose those leftovers by adding simple pantry items and fresh ingredients to create an entirely different dish? Follow these simple recipes to transform your Sunday night Seamless into Monday elegant desk lunch.
Turn penne vodka from your Italian trattoria into…
Penne Vodka Cups
Makes 6 cups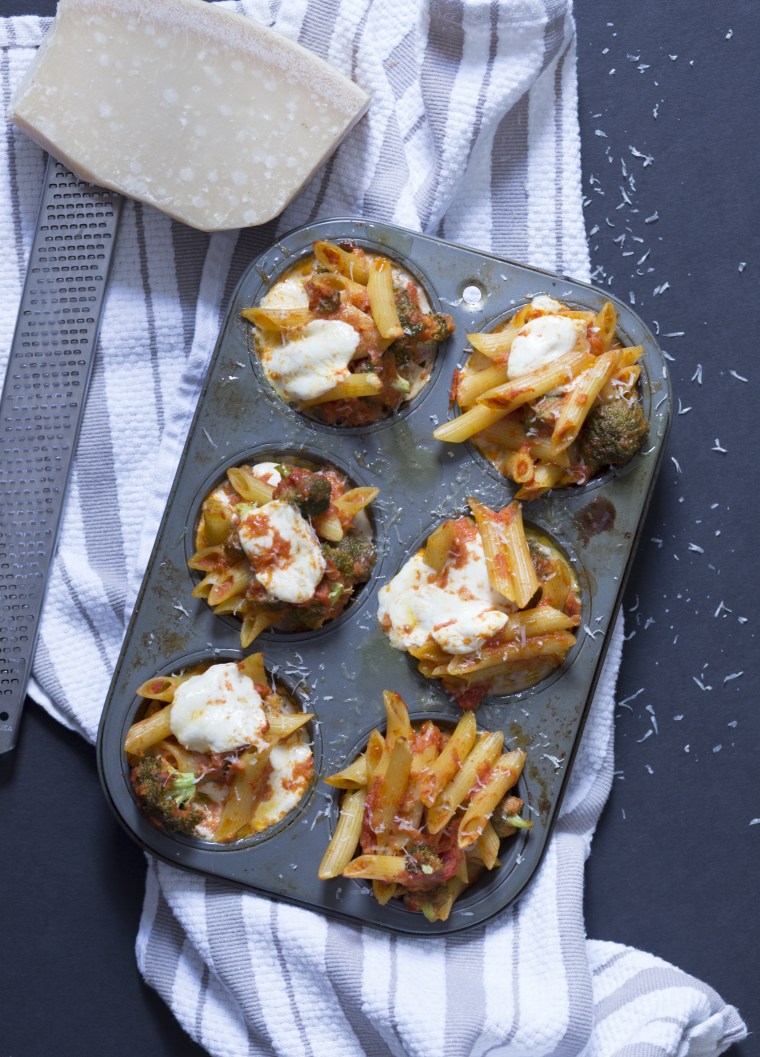 Preheat oven to 350° F. Combine remaining pasta (approximately 1/2 pound with sauce) with 2 lightly whisked eggs, 10 halved bocconcini balls and 2 cups steamed, frozen or raw broccoli. Divide evenly among 6 greased baking cupcakes and bake for 20 to 25 minutes until golden and bubbly. Serve while hot.
Turn your lo mein into...
Vegetable Lo Mein Soup
Makes 1 quart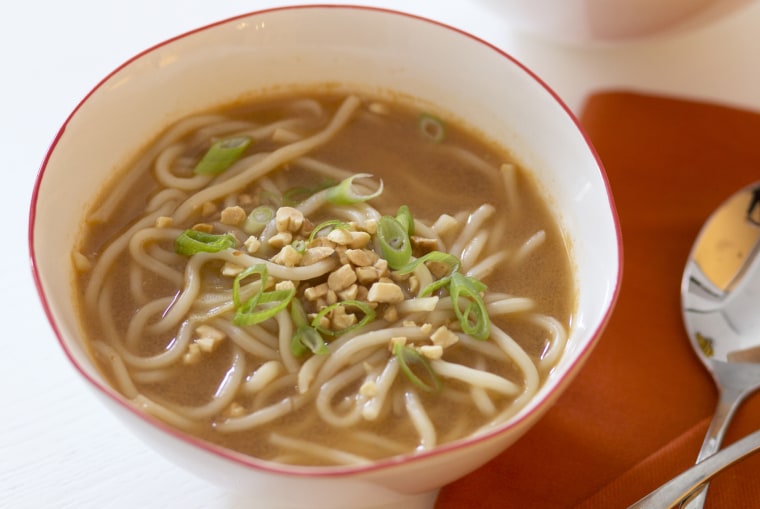 Add leftover lo mein to a large pot and cover with low sodium chicken or vegetable stock, approximately 1 quart. If desired add frozen vegetables such as peas, carrots or broccoli. Garnish with chopped peanuts and sliced scallions.
Turn your Korean beef bowl into…
Beef and Veggie Frittata
Makes 1 medium frittata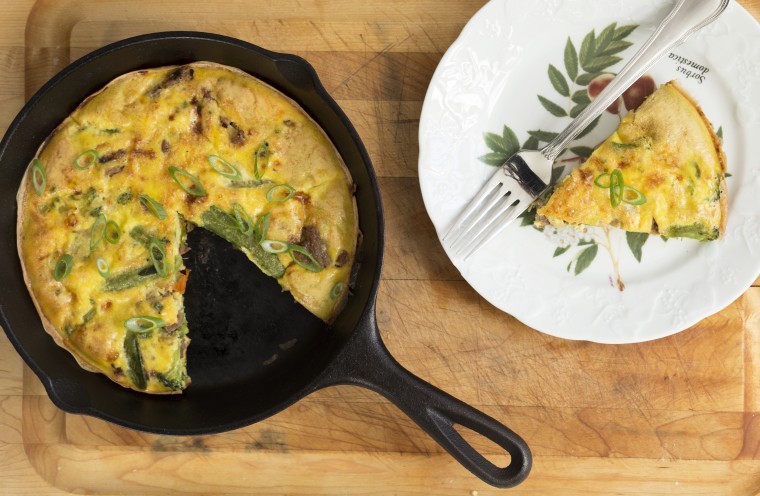 Preheat oven to 350° F. In a large ovenproof skillet sauté remaining beef, veggies and rice (if applicable). In a large bowl whisk 6 eggs and season with 1/2 teaspoon salt. Add eggs to skillet and transfer to the oven. Garnish with sliced scallions or chives. Dairy such as milk, cream or cheese can be added to egg mixture for extra flavor.
Turn Indian leftovers into a fusion feast…
Chicken Tikka Masala Pizza
Makes 1 pizza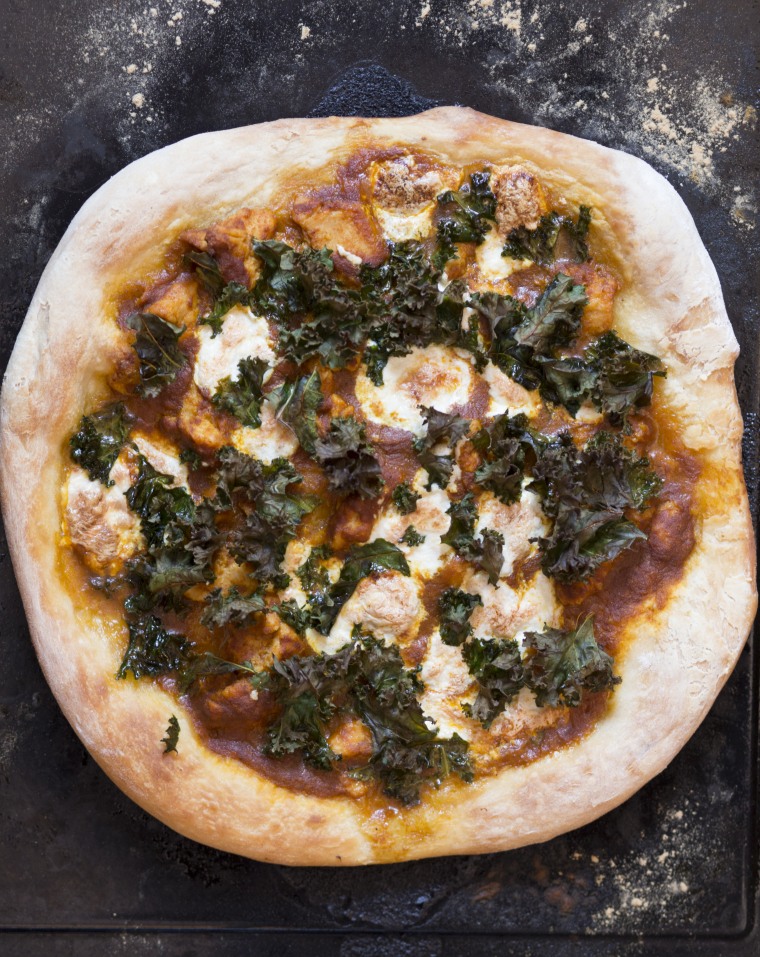 Preheat oven to 450° F. Shape a store-bought pizza dough into desired shape and place on a lightly floured sheet tray. Top with leftover chicken tikka masala, 1/2 cup torn fresh mozzarella and 2 to 3 leaves kale, torn. Drizzle with olive oil and bake for 15 to 20 minutes until golden brown and bubbly.
Turn sweet and sour chicken into an Italian party pleaser...
Sweet and Sour Chicken "Arancini"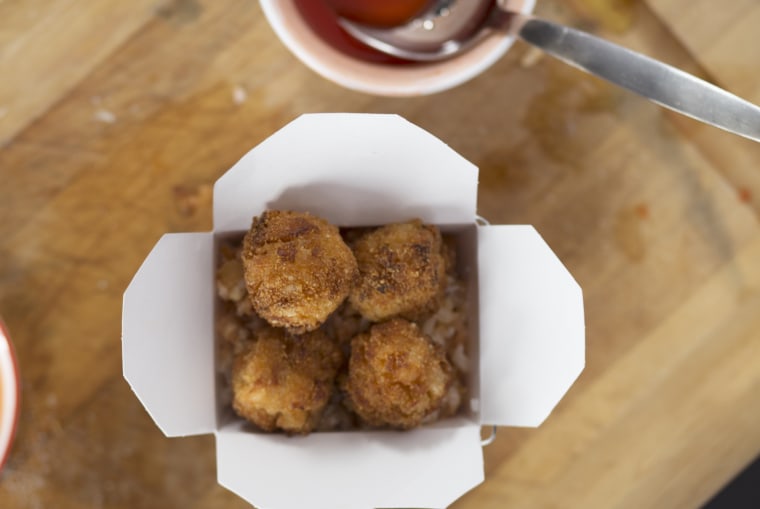 Finely chop remaining sweet and sour chicken. Toss in a large bowl with remaining rice, a bit of sweet and sour sauce, 2 eggs and enough flour (about 1/4 cup) so that when the mixture is thoroughly combined you can ball the rice. Dip in breadcrumbs and using vegetable oil shallow fry in a large sauce pan. Serve with additional sweet and sour sauce.