Looking in your medicine cabinet for the secret to living longer? The answer may actually be in your kitchen. In a newly published study, researchers examined half a million people in 10 areas in China for seven years looking for a connection between hotter, spicier diets and the death rate. Their findings? Subjects who ate more spicy food had a lower rate of death than those who ate mild diets, in some cases by nearly 15%.
In fact, the researchers said, there were so many possible benefits from capsaicin (the substance that gives peppers their kick) that it was impossible to determine just one reason for the results. Like to spice up your life, but want to do more than just keep a bottle of hot sauce handy? Here are five great, healthy recipes that bring the heat.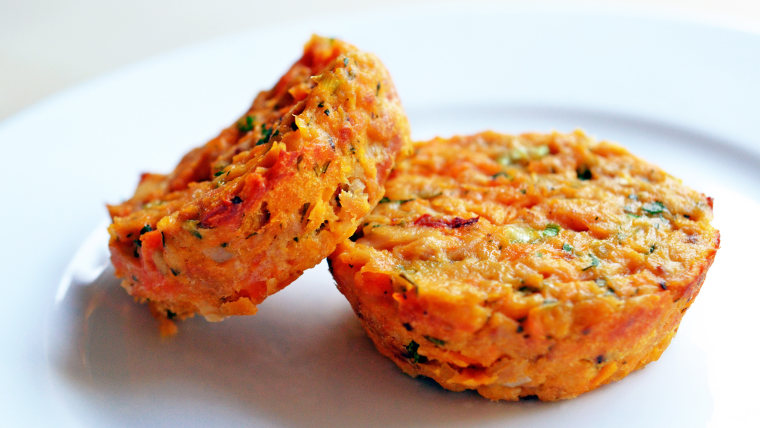 1. Spicy Tuna Cakes: These paleo-friendly baked fish cakes are great for breakfast, lunch or dinner. The protein-rich recipe calls for red pepper flakes and jalapeños, but the author recommends playing with the amounts (or substituting serranos, which tend to have more kick than jalapeños) to find your preferred level of heat.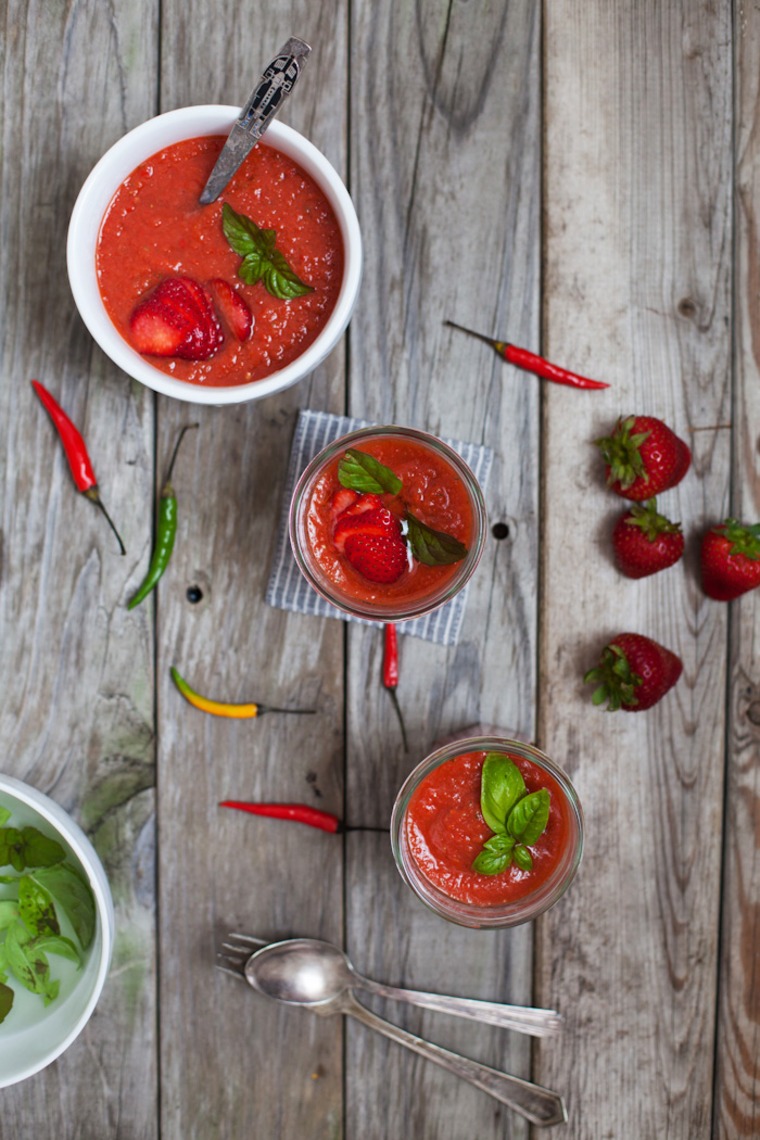 2. Simple Spicy Strawberry Gazpacho: If you're playing with fire, might as well toy around with a few of the other taste possibilities while you're at it. Here's a chilled tomato soup that adds fresh strawberries to bring a sweet, fruity brightness to the steady burn of red chilies and cayenne.
Try the healthy minestrone soup that might just help you live to 100!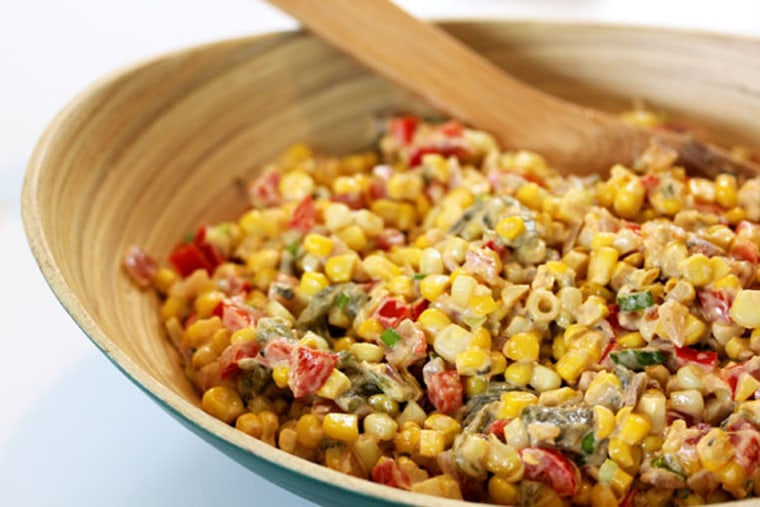 3. Healthy Spicy Corn with Roasted Poblanos: Indulge yourself with a yogurt-based creamed corn dish that'll stick to your ribs and light up your taste buds. Four different peppers and spices go into this recipe, including one of our favorites, smoked paprika.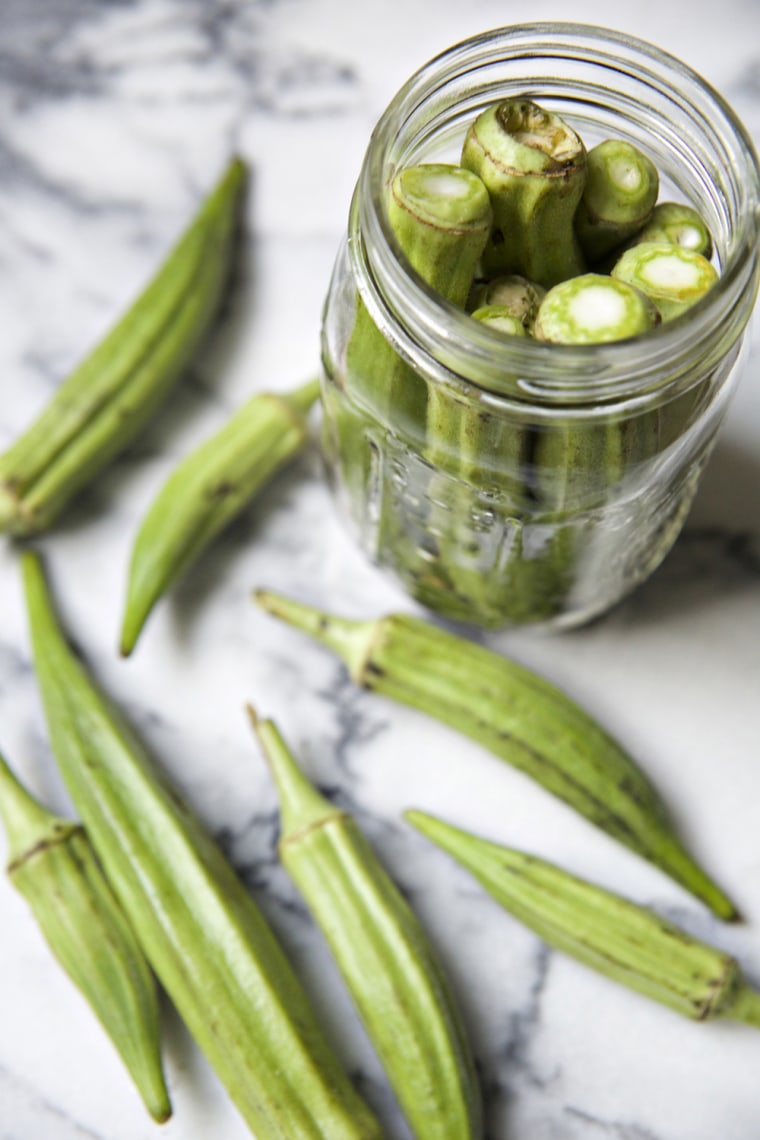 4. Spicy Pickled Okra: Add some spice to your next snack break with crunchy, punchy pickled okra. They stay fresh up to a year, but break them out at your next dinner party and see if they last that long.
Want to live longer? Try these healthy eating tips and salad recipes from Ikaria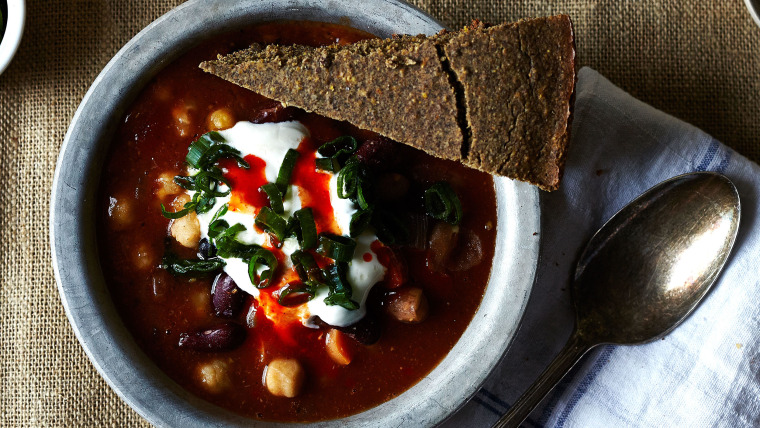 5. Vegan Chili: Thank goodness the creator of this vegan dish isn't above listing sour cream as one of the possible add-ons. Considering that the recipe includes jalapeños, chipotles, adobo, bottled hot sauce and Japan's santaka pepper, you may need something creamy to cool it down a bit.