/ Source: TODAY Contributor
There's no better way to welcome guests to your red carpet party than offering them a movie-inspired sip upon their arrival. Here are five drinks perfect for clinking this seasons most celebrated flicks.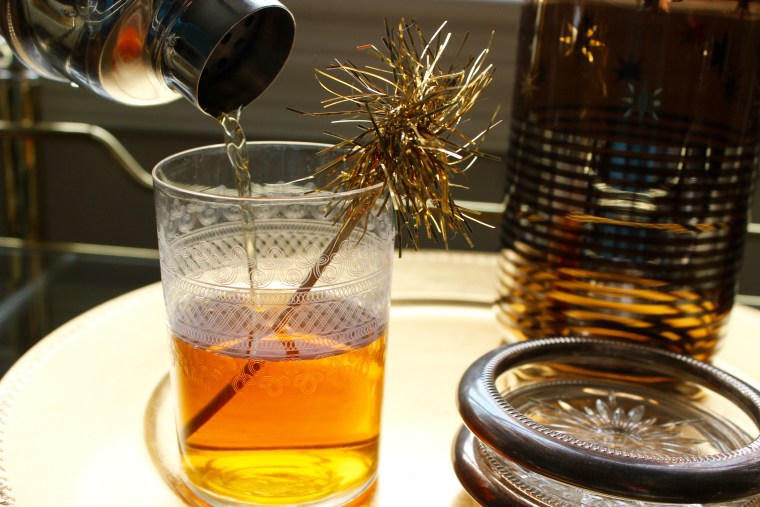 Brooklyn
The Brooklyn cocktail is lesser known than it's neighboring pour (the Manhattan), but it's the perfect drink to clink the best picture nominee that shares the same name.
Ingredients
2 ounces Rye whiskey
1 ounce dry vermouth
1/4 ounce Maraschino liqueur
A few dashes of bitters
Directions: In a cocktail shaker filled with ice, combine all of the ingredients. Shake until well-chilled and serve with an Oscar-worthy stirrer.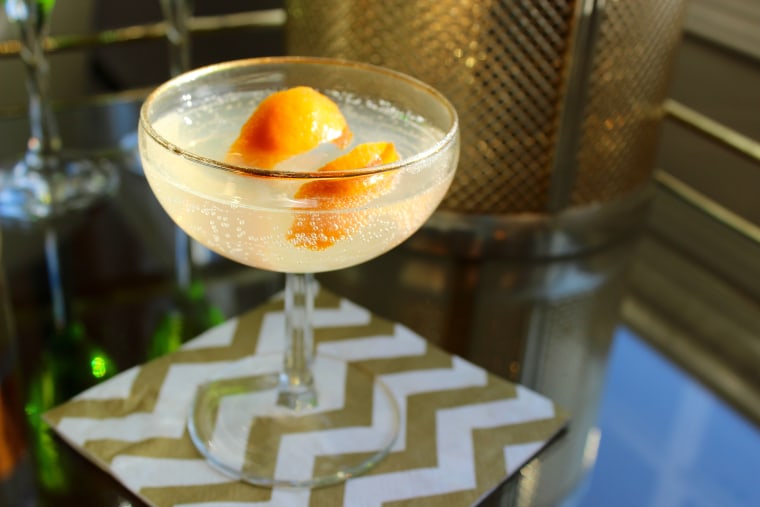 The Revenant
Leonardo DiCaprio's famous quote from the movie: "I ain't afraid to die anymore, I've done it already," brings us to the perfect pour for this nominee. The Corpse Reviver #2 is my favorite from a series of drinks called Corpse Reviver's. These are meant to wake the dead after a long night of drinking. Often lower in alcohol, this cocktail is perfect if you're hosting a mid–day red carpet viewing party. Here's to you Leo!
Ingredients
1 ounce Gin
1 ounce Cointreau
1 ounce Lillet Blanc
1 ounce freshly squeezed lemon juice
1 dash Absinthe
A splash of club soda
1 orange twist, for garnish
Directions: In a shaker filled with ice, combine the gin, Cointreau, Lillet, lemon juice and absinthe. Shake until well-chilled and strain into a chilled glass. Top with a splash of club soda. Express the orange peel and drop it in the glass.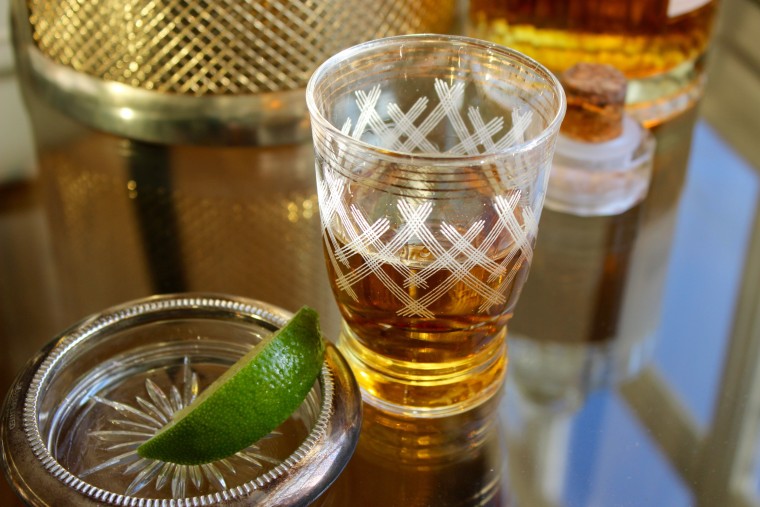 The Big Short
If you caught the movie you'll know these guys were the antithesis to the hubris of Wall Street. So skip the typical two-olive Martini and instead serve up some tequila. If you or anyone you know felt the burn of the collapsing housing market, you'll get why I recommend serving a nice aged tequila chilled and straight up in a short glass. Add a squeeze of lime and you're in business.
Ingredients
3 ounces Aged Tequila
Ice
1 lime wedge
Directions: In a cocktail shaker filled with ice add the tequila. Stir until well-chilled and strain into a short glass. Squeeze the wedge of lime and sip.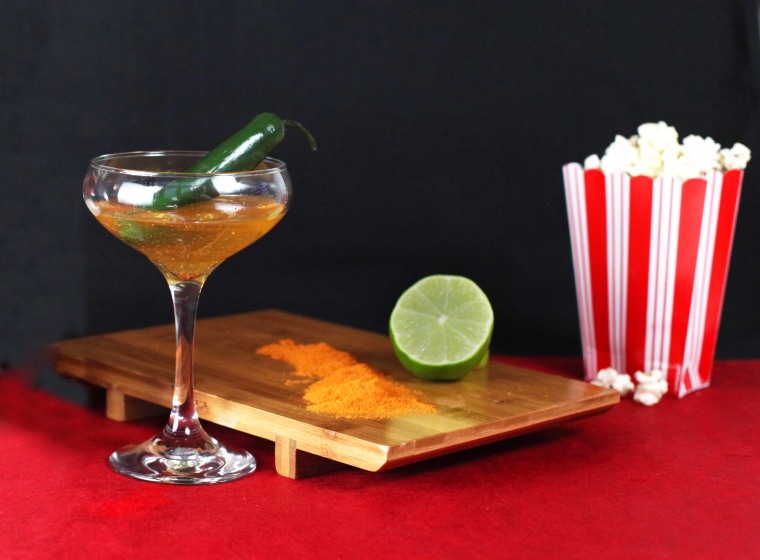 The Mad Max: Fury Road
A fire-y sip to get in the mood for this movie.
Ingredients
1/2 ounce Agave nectar
1 pinch Cayenne pepper
2 ounces Espolon tequila
3/4 ounce lime juice
1/2 ounce Grand Marnier
Chile, for garnish
Directions: Mix liquid ingredients in a cocktail shaker with ice. Pour into a glass and sprinkle with Cayenne pepper. Garnish with a chile. Courtesy of Minibar Delivery.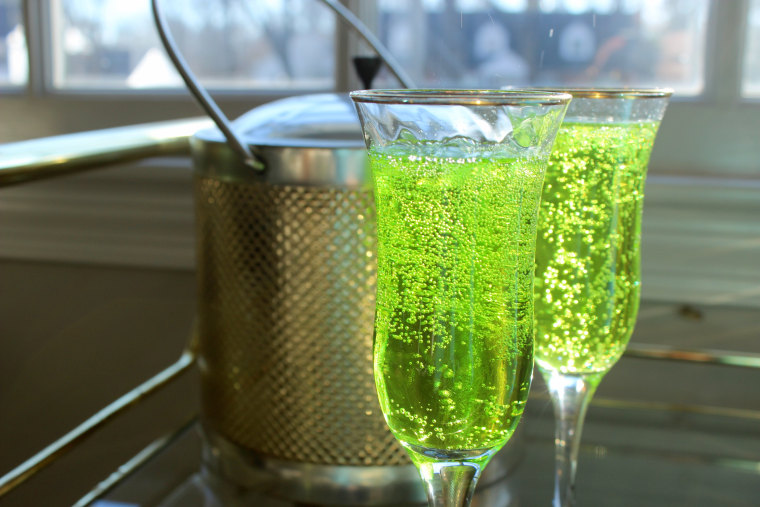 The Martian
It's not the Oscars without some Champagne! In honor of Matt Damon and his time on Mars, we're toasting The Martian with an outer space–inspired glass of bubbly.
Ingredients
1 ounce Midori
3 ounces Champagne, chilled
Directions: In a Champagne flute, add 1 ounce of Midori. Top with 3 ounces of chilled Champagne.