For parents, back-to-school time has that New Year's resolution feel to it: This year, I will be organized about weeknight dinners! Here to start you off on the right foot are five slow-cooker meals that they will eat — and that will free you up to help with homework. Ease into the school year by putting these recipes in your rotation.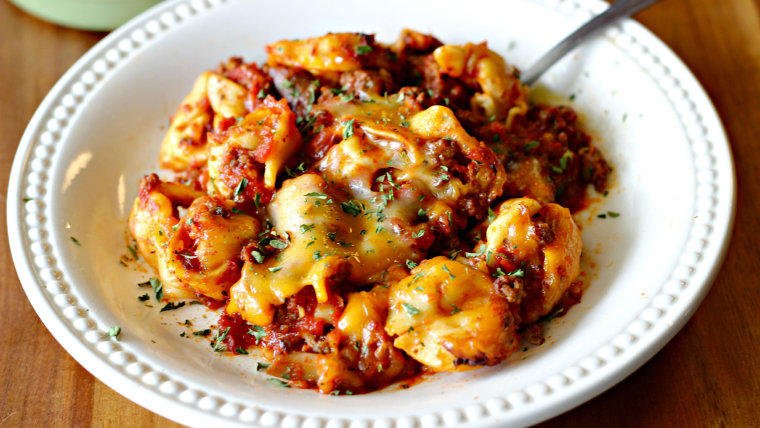 1. Cheesy tortellini: Belle of the Kitchen blogger Ashlyn Edwards' military family is currently stationed in Hawaii — but that doesn't mean they're on a permanent vacation. Even in Hawaii, you're faced with the realities of getting dinner quickly on the table every night, and this Cheesy Crockpot Tortellini, a friend's recipe, packed with sausage, ground beef, mushrooms, tomatoes and cheese, pleases even her picky son, who just started kindergarten.
Casseroles in the slow cooker — what could be easier?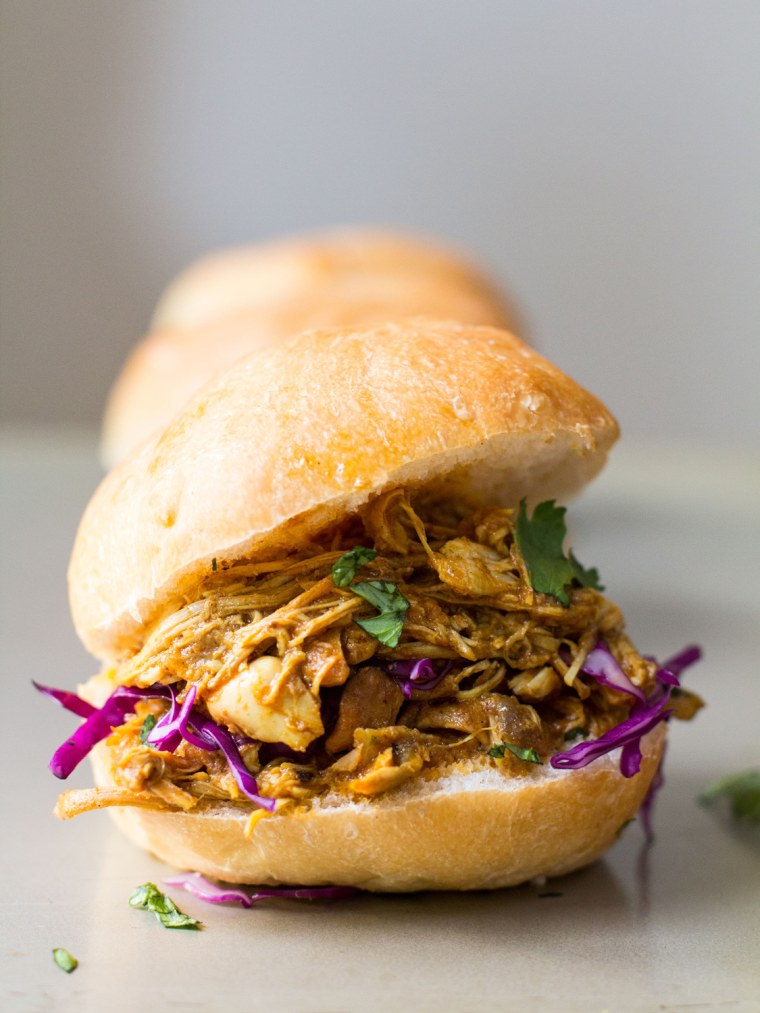 2. Butter chicken sliders: Kiwi and Bean blogger Sarah Huggins (also a lawyer and mom) calls butter chicken the "California roll" of Indian cuisine: "culturally influenced," perhaps, but not exactly authentic. Still, the dish is a kid-friendly introduction to flavors of Indian food, like garam masala, cumin and turmeric, without the advanced heat. And Huggins' version, these Slow-Cooker Butter Chicken Sliders, also gets in some healthy produce: cabbage, mango and cucumber.
These slow-cooker chicken chili tacos are easy, cheap and give you leftovers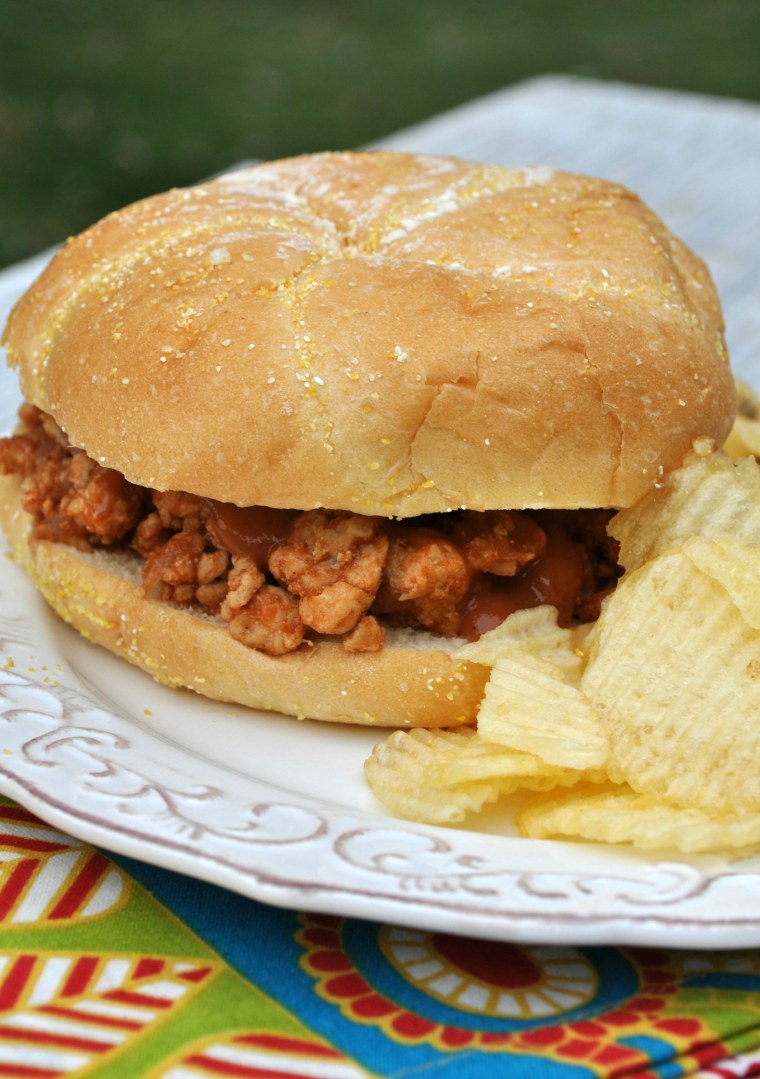 3. Turkey sloppy Joes: We love a two-for-one recipe, and these Slow-Cooker Turkey Sloppy Joes, from The Seasoned Mom blogger Blair Lonergan, make enough to freeze for later. The Virginia-based mom of three will also turn the leftovers into another dish, such as her taquitos.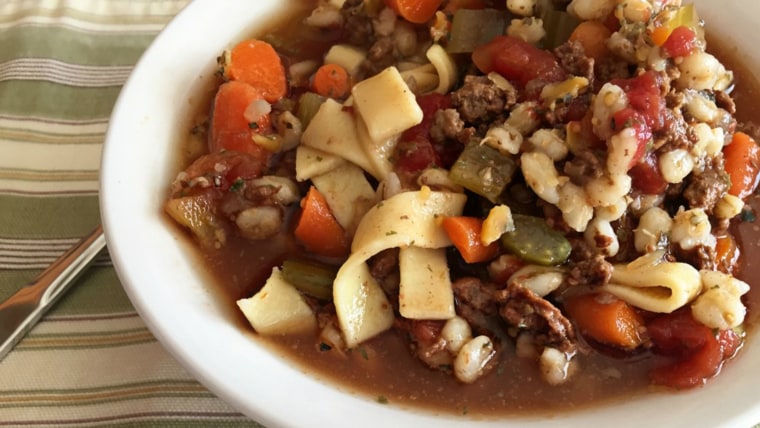 4. Hamburger soup: Soup in a thermos was a lunchbox favorite of Michaela Kenkel, now a mom of four and author of the blog, An Affair from the Heart. This Hamburger Soup, a hand-me-down recipe from her grandmother, sets off a nostalgic taste memory of a certain variety soup that's no longer made, she says. But this recipe has the added benefit of being homemade, and chockfull of carrots, celery, onion and barley. Make it in the slow cooker for dinner, or make a big batch to send the kids to school with all week.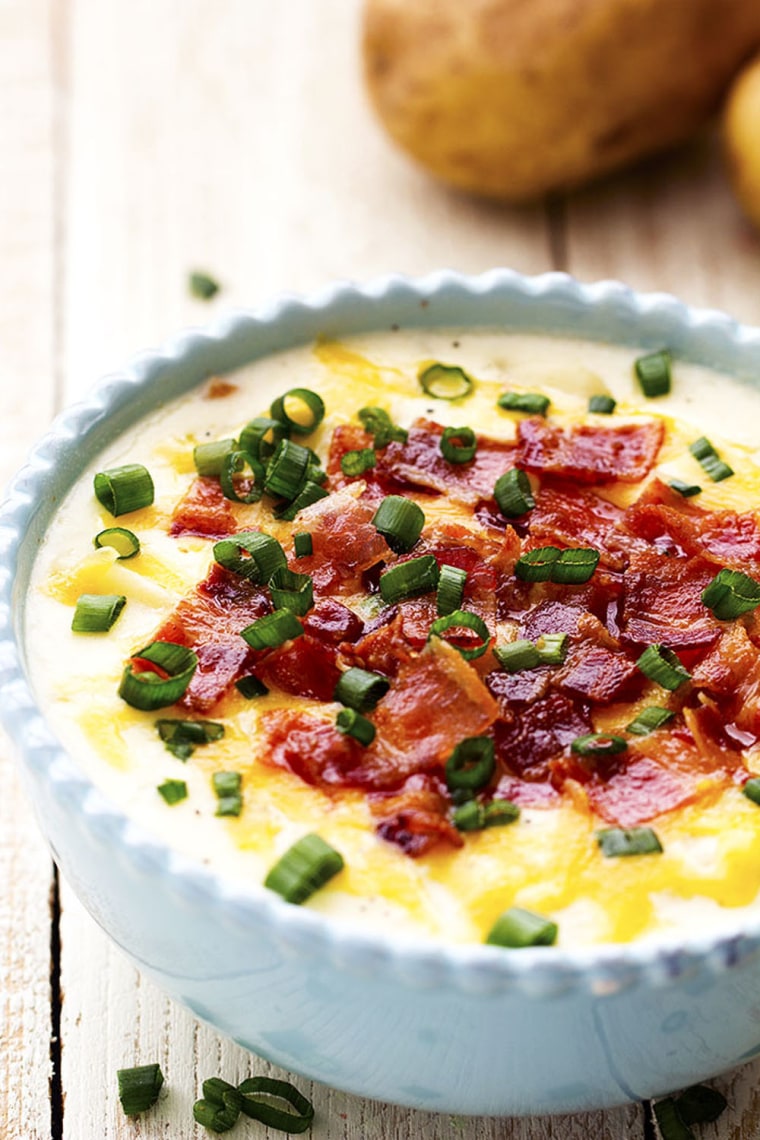 5. Loaded baked potato soup: Most kids love a baked potato, and this Slow-Cooker Loaded Baked Potato Soup from The Recipe Critic blogger Alyssa Rivers turns it into a meal. The potatoes, onion, bacon, cream and cheese make for a hearty-yet-kinda-light dish that straddles the line between late summer and early fall.
5-ingredient chicken recipes for your slow cooker: Barbecue, tacos and more