Ah, stir-fry — it's such a great way to cram lots of veggies and lean protein into a weeknight dinner. But it's also easy to get into a stir-fry rut, making the same thing over and over — or resorting to greasy take-out versions. If you're looking to cook more healthful meals at home, we have five fresh suggestions for each kind of protein lover. No wok? No worries. Simply use a large skillet or saute pan.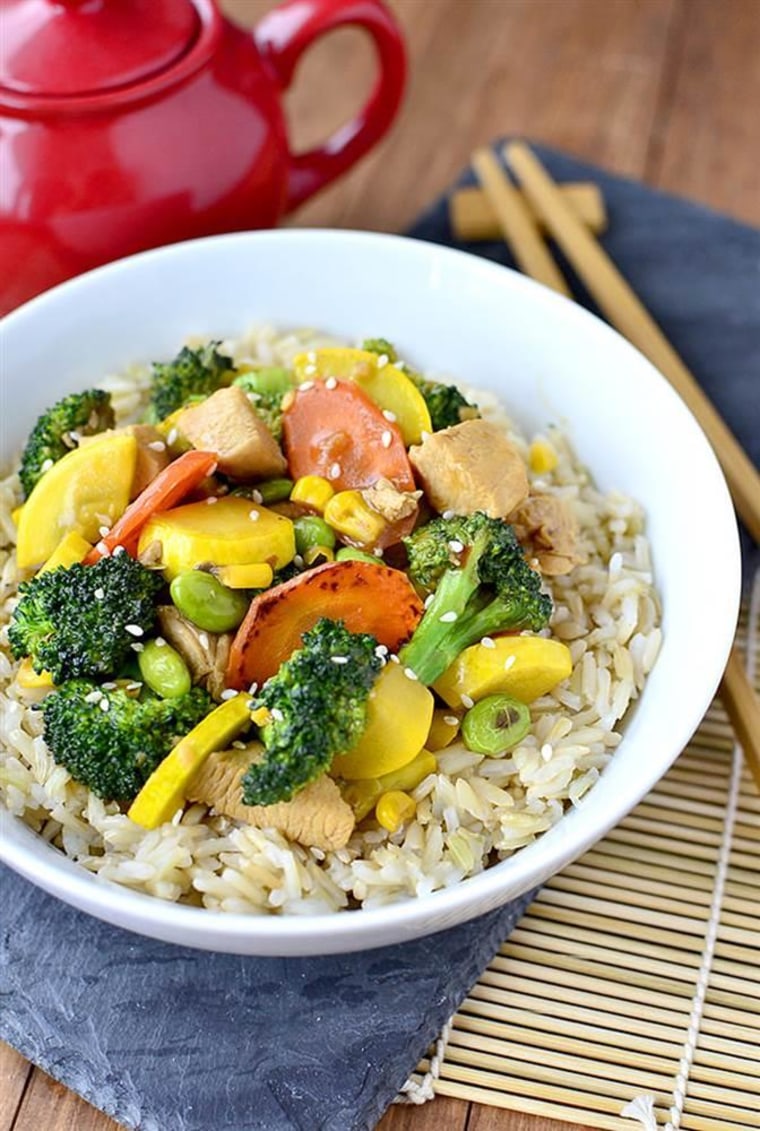 1. Chicken and vegetable stir-fry: Every cook should have a solid chicken-and-veggie stir-fry dish in his or her back pocket, says Iowa-based blogger Kristin Porter, and this one is her go-to. She packs in six cups of vegetables, including broccoli, yellow squash, edamame and corn kernels, but she says you could also swap in others you might have on hand, like bell pepper, zucchini or red onion. An added bonus for Porter, who has celiac disease: Many stir-fries tend to be naturally gluten-free, including this one.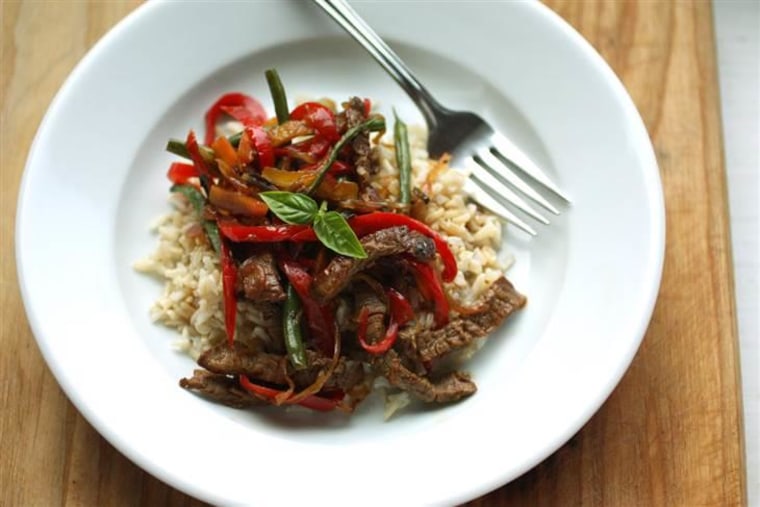 2. Beef with basil: Give leftovers new life with this fragrant basil-and-beef stir-fry from blogger Niki Fox. Chock-full of carrots, green beans, bell pepper and onion, and served over brown rice, the dish is also a healthful choice — especially if you choose a lean cut of beef, such as the flank steak Fox recommends. No leftover steak? Simply cut uncooked beef into thin slices (or buy beef already prepared this way) and stir-fry it after the onions, peppers and carrots.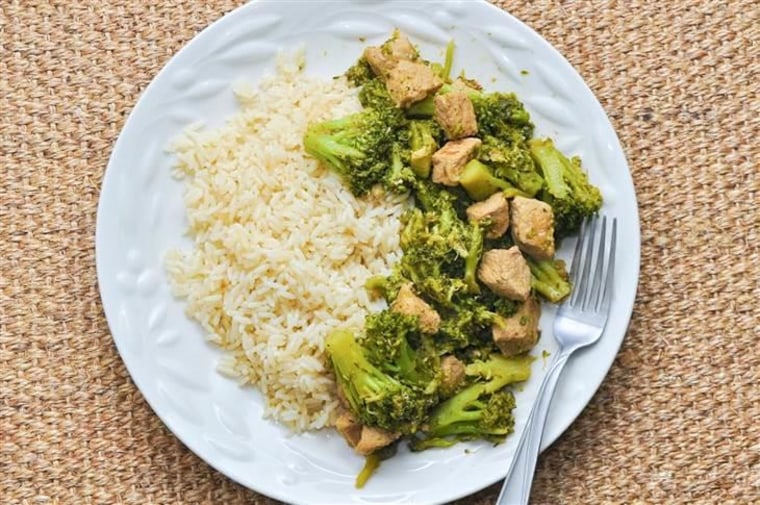 3. Pork with broccoli: Pick up pork tenderloin and broccoli, and chances are, you probably already have the rest of the ingredients to pull of this simple stir-fry from Pennsylvania-based lifestyle blogger Suheiry Feliciano. It's super healthful — pork tenderloin is as lean as skinless chicken breast — and she came up with the unique additions of cumin and oregano on a whim. "The cumin gave the dish a full-bodied warmth and earthy flavor, especially with the pork," she told TODAY.com "I added the oregano to balance the cumin. The oregano added a flavor that I can only describe as warm but sharp. Sort of an extra zing."
4. Shrimp with edamame: If you're sick of rice, try soba noodles in your stir-fry, suggests Sonali Ruder, a cookbook author who is both an emergency room physician and a culinary school grad. Soba noodles are made from buckwheat and considered a whole grain, and they're high in fiber and gluten-free, she explained to TODAY.com. Ruder puts them to use in her gorgeous hoisin shrimp and edamame stir-fry, which is simple enough for a weeknight or impressive enough for guests. On her blog, the Foodie Physician, the doctor-chef also offers up no-fail techniques on how to avoid sad, limp vegetables (like starting with a piping-hot wok).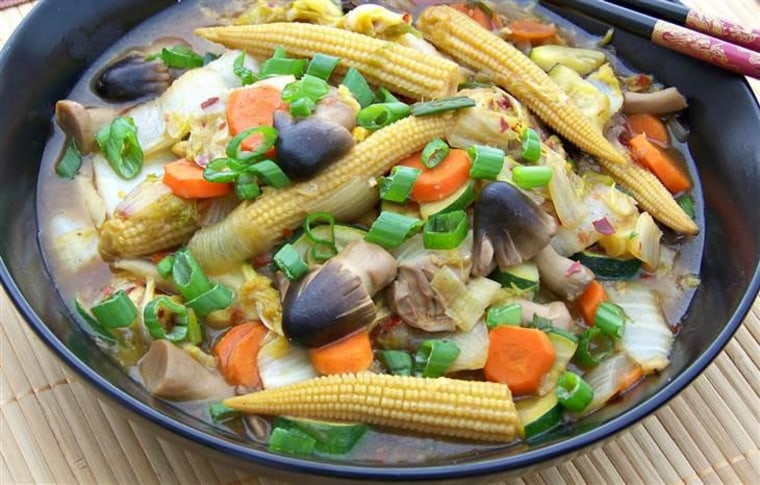 5.Vegetable stir-fry: For a sure-fire way to ratchet up your veggie intake, check out this dish from Curry and Comfort blogger Ramona Wheeler — the stir-fry is loaded with a variety of textures and flavors from ingredients like Napa cabbage, baby corn, water chestnuts, carrots, zucchini and oyster mushrooms (oyster mushrooms are available canned in many supermarkets). The meaty mushrooms make it satisfying, but if you want a protein boost, she includes instructions for adding tofu, beef, chicken or pork.
This article was originally published Feb. 4, 2015 at 4:20 p.m.