It's a fact: If you're from South Louisiana, you've got gumbo in your blood. Not from bayou country? Just because you don't have gumbo running through your veins doesn't mean you can't enjoy it — or make it. All you need is the right ingredients and a yen for a steaming bowl of spicy, smoky stew that will warm you down to your very bones.
So go ahead, make gumbo. Make it for Mardi Gras, or make it because you're buried up to your elbows in snow. Or make it just because you wanna, as you surely will after looking at these five tempting recipes.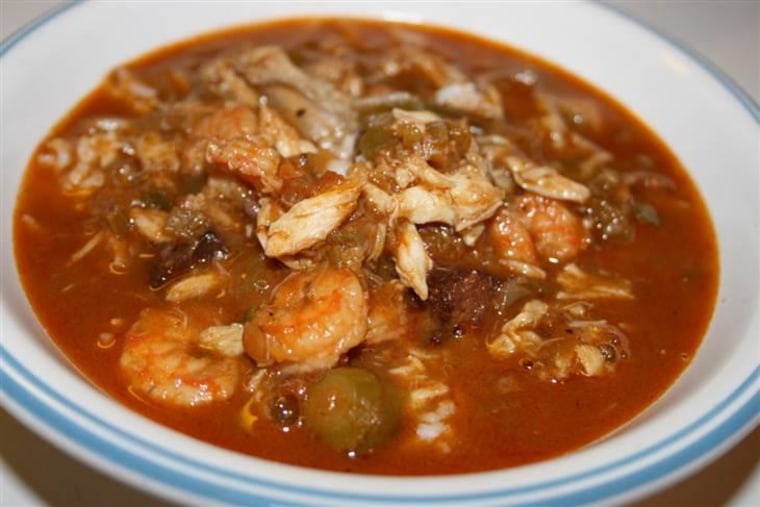 Seafood and okra gumbo: Some will argue that gumbo just isn't gumbo without okra — or seafood. If you're that kind of purist, this gumbo's for you. Even if you're not, you'll still love a heaping bowl of this gumbo chock full of a Gulf's bounty of shrimp, oysters and crabs.
Louisiana Cajun gumbo: There's Creole-style gumbo (usually lighter), and there's Cajun-style gumbo (thicker and darker). This recipe is an example of the latter, brought to you in the form of a "Gumbo 101." You'll learn all you need to know about making roux and get a taste for the different kinds of meat or seafood you might want to include, from duck to andouille sausage.
Mr. B's Gumbo Ya-Ya: Spicy as sin and dark as the bayou at night, this chicken and andouille gumbo is another example of a Cajun-style gumbo. You can buy a bowl at Mr. B's Bistro in New Orleans' French Quarter, but trust us, you'll want to make it again and again at home.
Gumbo Z'herbes: This greens-based gumbo is a rare animal indeed, typically found only on Holy Thursday at New Orleans' Dooky Chase's Restaurant and in homes across Southern Louisiana. Though the recipe includes nine types of greens, from turnip to beet tops, it doesn't forego the meat, calling for pickled pork or hot sausage to lend it a deeply smoky flavor.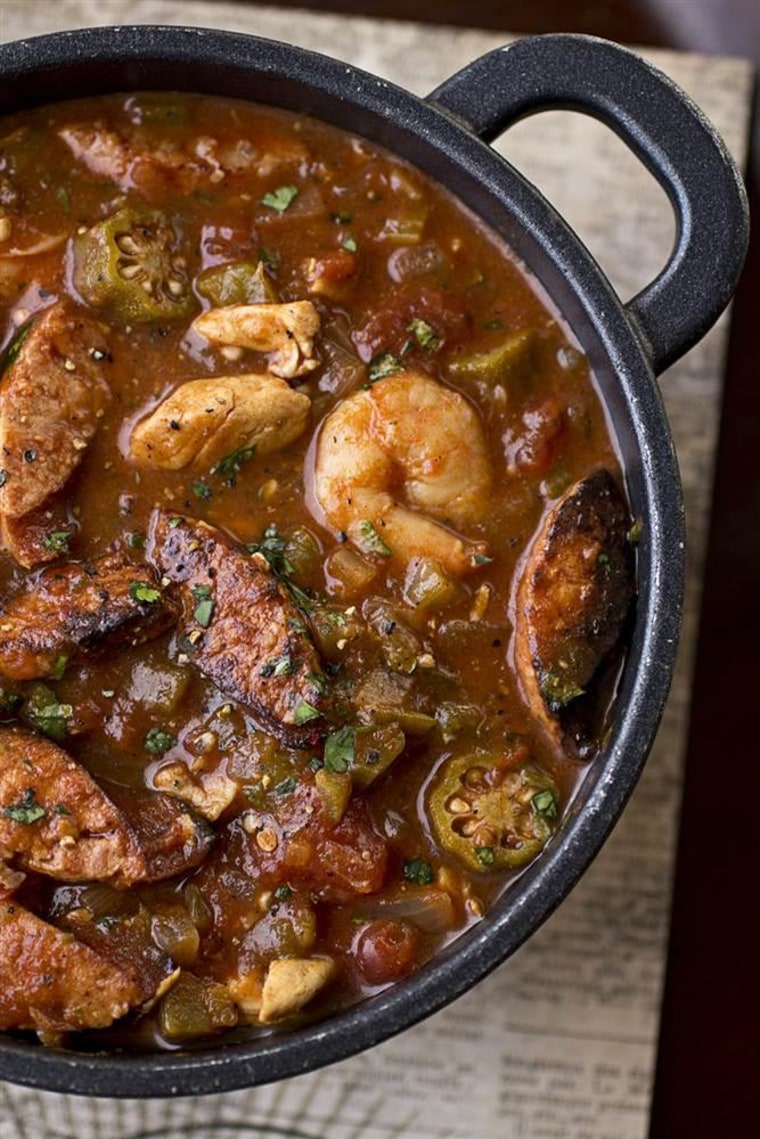 Gumbo-laya: Admittedly, this is not your typical gumbo recipe. But, purists, relax: This gumbo/jambalaya hybrid — loaded with sausage, chicken, shrimp and veggies — hits all the right notes for lovers of the smoky stew and the spicy rice dish. And what better way to celebrate Fat Tuesday — a holiday that's all about feasting before fasting — than with an over-the-top mash-up of two Louisiana classics?
Related: Learn to make shrimp and chicken gumbo with a recipe from chef Tanya Holland of Brown Sugar Kitchen in Oakland, California
This article was originally published Feb. 17, 2015 at 12:27 p.m. ET.