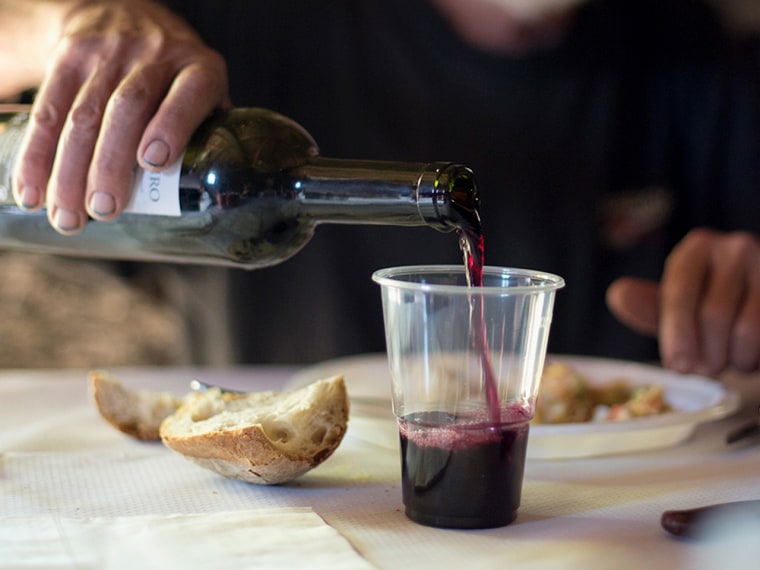 It's not too often that I attend large tasting events, but they can be an efficient way to quickly sample a broad range of wines. That was the case the other night at the annual wine tasting benefit for Partnership with Children, a New York nonprofit that helps children succeed in some of the city's most under-served public schools.

As usual, I was on the hunt for good value — interesting wines that sell for under $20. And I found a number of them, plus a couple that were a little more expensive but worth the price.
My focus was on wines for fall, and with that in mind one of the real bargains of the evening was a chardonnay, Louis Latour's 2011 Grand Ardêche. Latour is a big Burgundy label but grows some chardonnay as well in the lesser-known Ardêche region south of the Rhône. This one, at $10 or so, has balanced oak, good acidity and an impressively long finish. It's a crowd pleaser.
Speaking of Burgundy, one of the most impressive wines was Domaine Laurent Cognard's 2010 Montagny "Les Bassets." This elegant chardonnay from the lesser-known Montagny appellation brings together apple and sweet spices in a delicate oak frame. With Burgundy prices prohibitive for many wine lovers, this one offers the chance to enjoy a very good white Burgundy for about $25.
One of my other favorites was a red Burgundy, Domaine Bertagna's 2010 Bourgogne Hautes Côtes de Nuits "Les Dames Huguettes." This is an excellent value pinot noir that demonstrates why, even on the lower end of the Burgundy spectrum, the region sets the world standard for complexity and elegance in pinot. It's a vibrant wine with subtle tastes of sour and black cherry along with spice and earth notes, a good deal of minerality and refreshing acidity. The average price on Wine Searcher is $24 but the importer, Espirit du Vin, told me that some stores may offer it for as low as $20.
Two other wines from the tasting are worth noting: From Germany's Mosel region, Günther Steinmetz's 2012 Riesling is a bargain at $17 for a full liter. Intriguing aromas of exotic spices and wet stone are followed by pear and white peach tastes and a crisp minerality. And from Languedoc in southern France, Château Saint Jean de la Gineste's 2010 Corbières "Vielles Vignes" is a charming, everyday red made primarily from old-vine carignan that shows cherry and herb notes. It's priced at around $16.