/ Source: TODAY Contributor
Zucchini overload is coming: Whether you have a garden or your neighbor does, or if you just come home from the farmer's market with an armload of squash, you're soon going to be looking for zucchini recipes. And there's plenty to do with it beyond making it into a quick bread or tossing it onto the grill — like using it in your slow cooker. Here are five great recipes that do just that.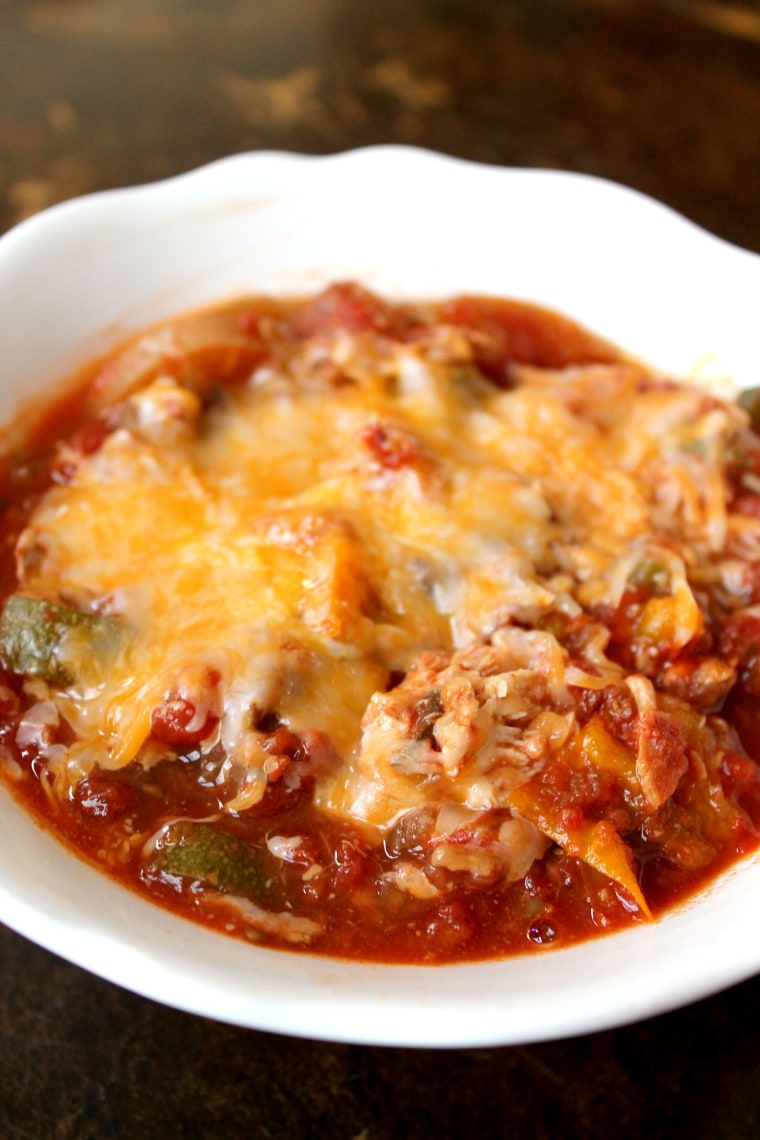 1. Parmesan: Here's a way to make chicken parm suitable for summer: Chicago-area writer Jordan Sward throws together chicken, sauce, zucchini and green peppers for an unbelievably easy yet delicious summer night's dinner. Sprinkle on the cheese when serving and serve over pasta or quinoa, she says.
Related: Pamela Salzman shares 3 zucchini recipes that prove the veggie is amazing: Zucchini boats, cake and fries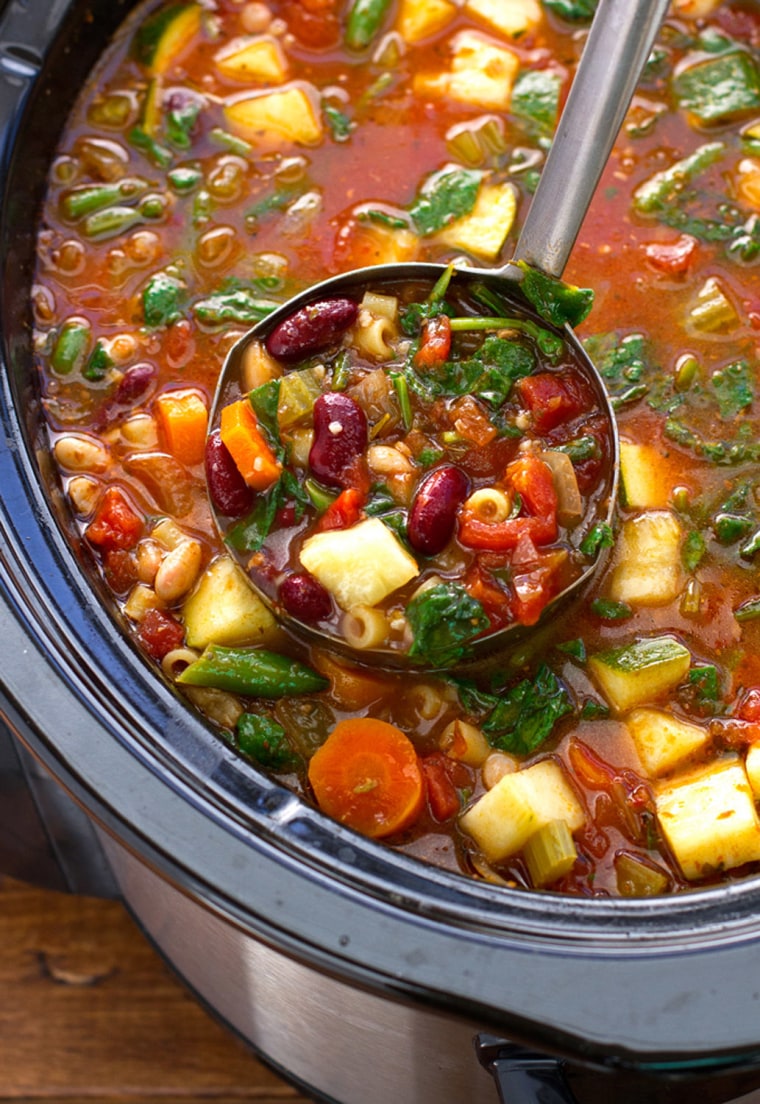 2. Soup: It may seem counter intuitive to make soup in the summer — until you remember how ice-cold your air-conditioning can make your home or office. Make a batch of this veggie-packed Slow Cooker Minestrone Soup from nutritionist Marzia Aziz and bring the leftovers in for lunch.
Related: Zucchini recipes and tips for using the versatile vegetable all summer long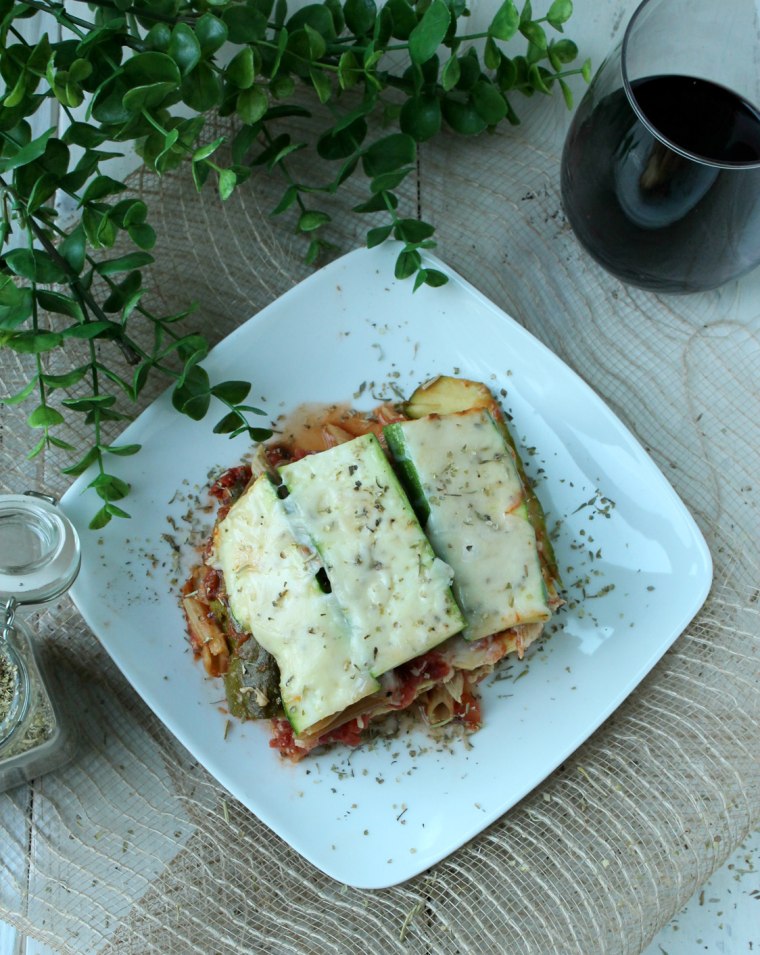 3. Pasta bake: Take the Italian idea in another direction with this vegetarian Crock-Pot Zucchini Pasta Bake from Brittany over at Britt's Blurbs. She layers zucchini into her slow cooker with tomatoes, tomato sauce, and parm and bakes the pasta right with it. The outside gets crispy, while the inside stays tender, in a nod to lasagna.
Watch: Natalie Morales shares her recipe for Zucchini 'Pasta' with Pesto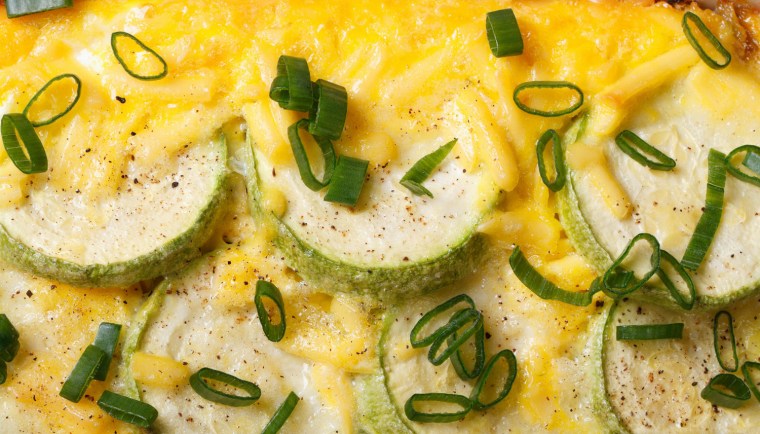 4. Casserole: Green zucchini and yellow summer squash come together with cheddar cheese, breadcrumbs and other ingredients you may very well have on hand to create this Crock Pot Zucchini Squash Casserole from Amanda Carlisle, a mother of three and the slow-cooker guru behind the blog Moms with Crock Pots.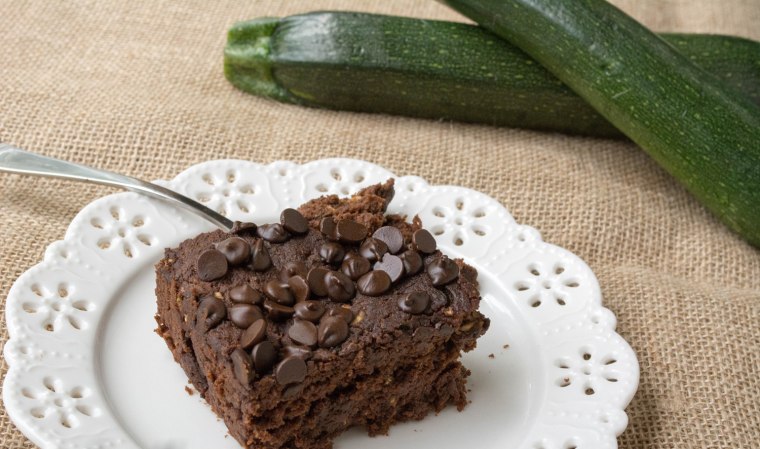 5. Chocolate cake: On a mission to reduce and eliminate added, processed sugars in her family's life, Brenda Bennett, author of the cookbook Sugar-Free Mom and a blog by the same name, likes to create healthier versions of beloved recipes, like this Sugar-Free Chocolate-Zucchini Cake. People are shocked when they learn it is both sugar-free and gluten-free, she says, and using a slow cooker helps you turn this out without turning on the oven during the summer heat.