If you're not a fan of cold weather, look on the bright side: it's perfectly justifiable to load up on hearty comfort foods like beef stew. And with the time it takes to get meat meltingly tender, perhaps no meal lends itself better to the slow cooker. If you need ideas, look no further than one of these versions, full of root veggies and creative combos of spices and herbs.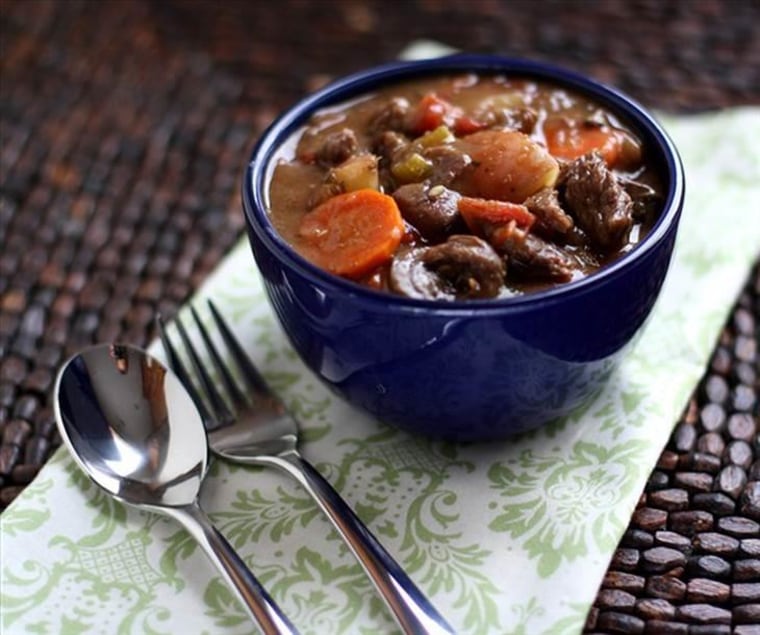 1. The best Crock-Pot beef stew: Designed to be a less complicated version of beef Bourguignon, this slow-cooker beef stew from Butter with a Side of Bread blogger Jessica Williams gets much of its flavor from red wine. Though the mom of five adds that apple or grape juice would work well, too.
Related: Learn to make Siri Pinter's Crock-pot beef Bourguignon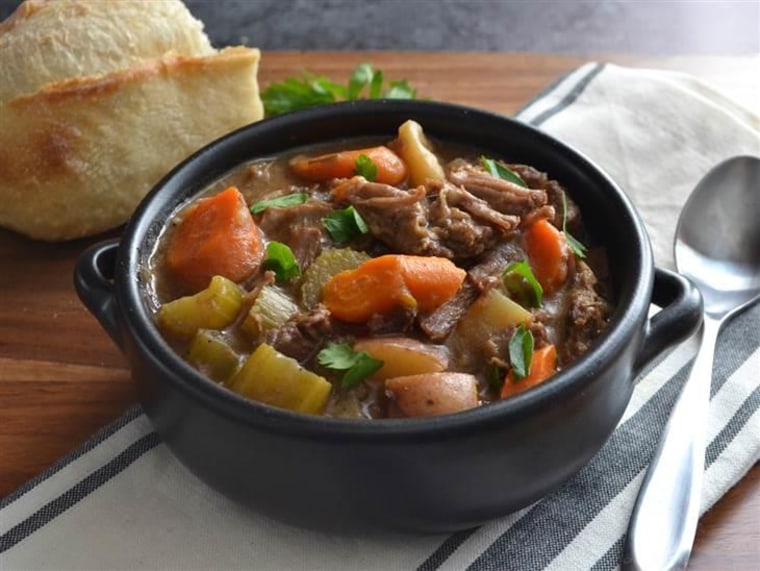 2. Slow-cooker rosemary-garlic beef stew: Four cloves of garlic and a touch of rosemary make the house smell incredible as this stew simmers away in the slow cooker, says Beth Moncel, a numbers-crunching food lover over at Budget Bytes. And, she adds, the dish comes in at a wallet-friendly cost of $1.41 per cup.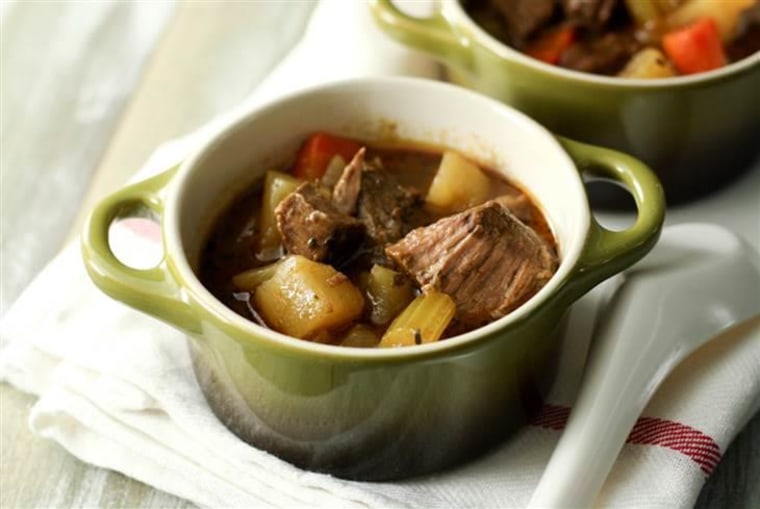 3. Slow-cooker Irish beef stew: The combo of Guinness, red wine and beef broth gives depth of flavor to this decidedly Irish version of beef stew from Florida-based recipe developer Julie Deily of The Little Kitchen blog. She recommends serving it with crusty bread and a salad to round out dinner.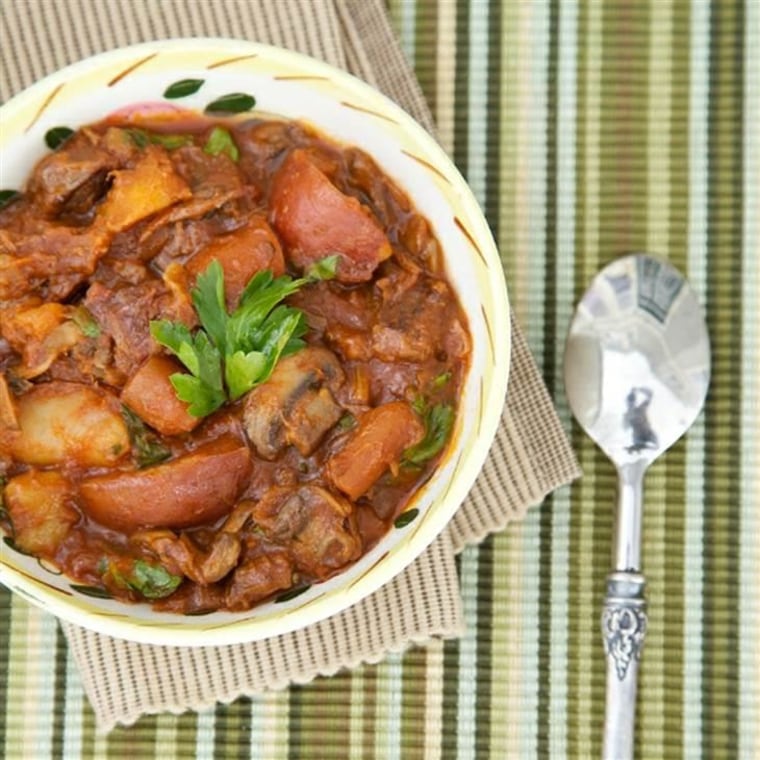 4. Slow-cooker root beer braised beef stew: It may sound odd at first, but root beer imparts sweet-and-spicy flavors when used as a braising liquid, as Donna Kelly and Anne Tegtmeier of the blog Apron Strings do for this beef stew.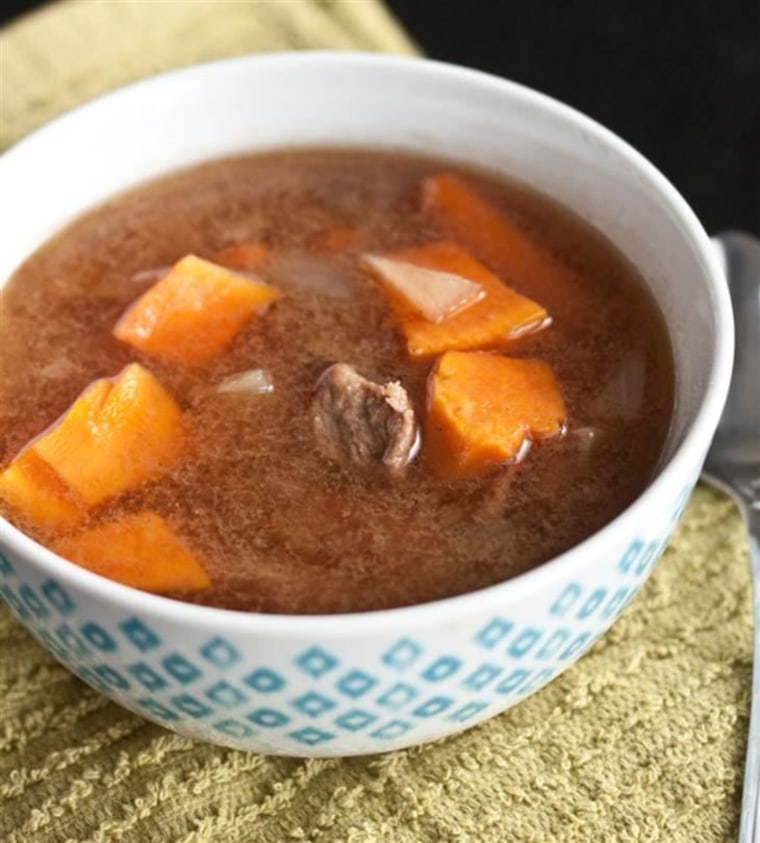 5. Slow-cooker beef and sweet potato stew: For a slightly lighter take on beef stew, try this sweet potato version from the sunny San Diego kitchen of Sweet Treats & More blogger Kristy Denney. The dish calls for a lean cut of beef, and gets an umami boost from ingredients like Worcestershire sauce and nutmeg.