On cold winter days, using your slow cooker is a bit of a no-brainer. Slow-cooker recipes tend to be hearty and comforting and thanks to the appliance's set-it-and-forget-it functionality, there's almost no easier way to get dinner on the table. But just in case you need more convincing, we're turning our attention to Mexican slow-cooker recipes. Packed with vegetables and protein, and full of spicy and smoky ingredients like chipotles in adobo, ancho chile powder and fire-roasted tomatoes, these five dishes are guaranteed to satisfy the hungriest of appetites, and will help keep you toasty when temperatures plummet.
1. Best slow cooker carnitas: Tender, spicy carnitas are perfect for Mexican favorites like tacos, enchiladas and chilaquiles. This beloved pork dish is typically cooked on the stove and requires some fussing, but when made in a slow cooker, it becomes a mostly hands-off endeavor. With onion, garlic, cumin, chile powder, orange juice and a hint of bacon, this recipe delivers tons of Latin flavor. It also includes a quick tip for giving the pork those delicious crispy edges.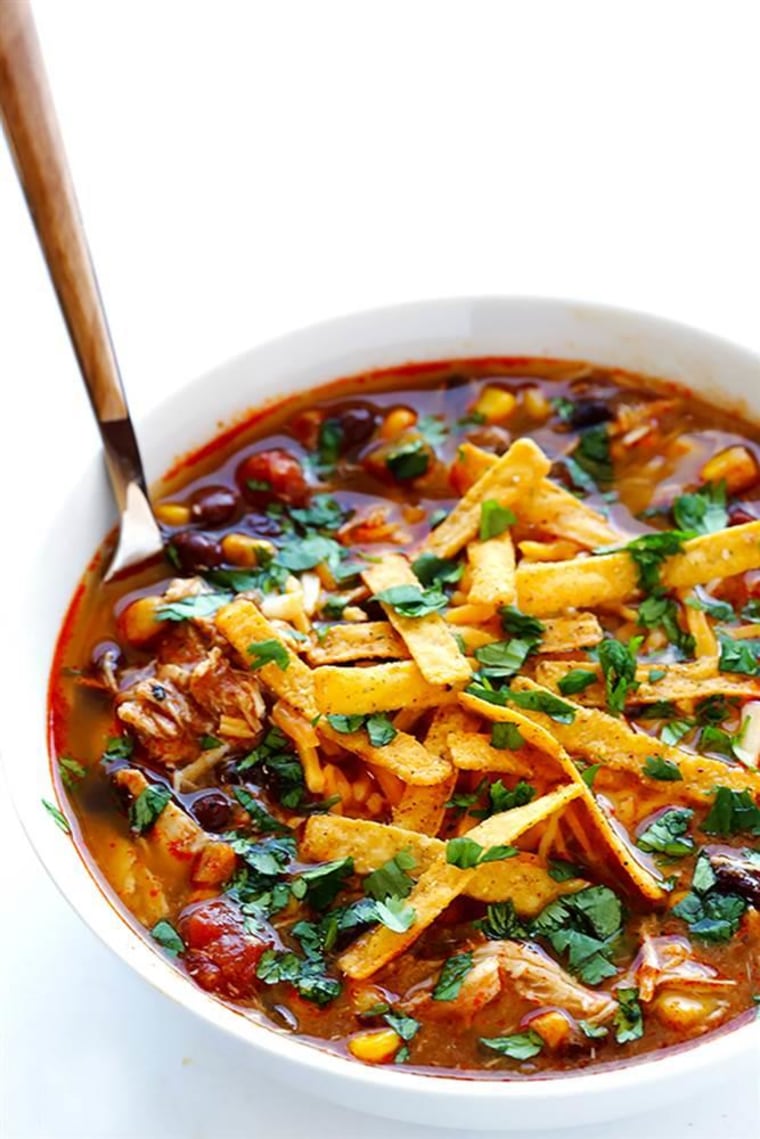 2. Slow-cooker chicken enchilada soup: This slow-cooker soup is almost completely prep-free and can be cooked on high for three to four hours or low for six to eight, so it fits just about any schedule. Making your own enchilada sauce takes a little extra effort and it is recommended, but if you don't have time, just use your favorite purchased version. To punch this up even more, serve with avocado, red onion, sour cream, shredded cheese and cilantro, plus tortilla strips for crunch.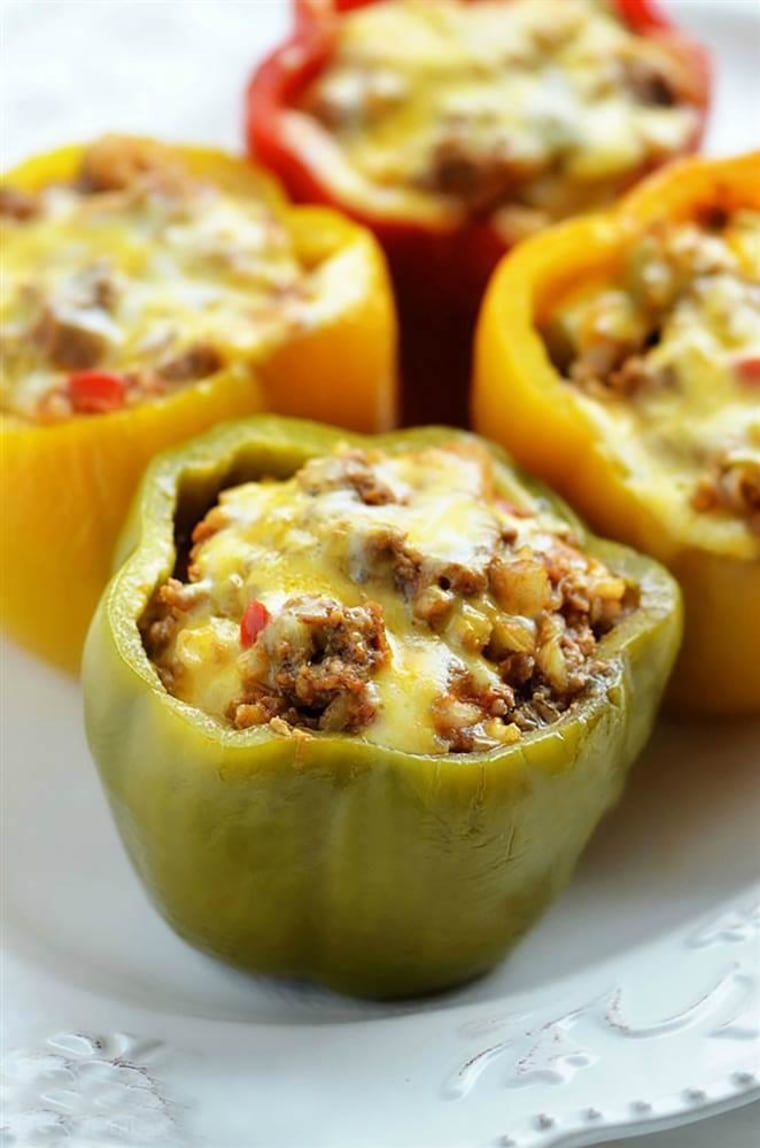 3. Crock-Pot stuffed bell peppers: Stuffed peppers might not be the most obvious dish to make in a slow cooker, but once you try this simple recipe, you may never go back to the oven version. Ground beef, rice, onions, enchilada sauce and Colby-Jack cheese make for an irresistible filling, though you can swap in ground chicken or turkey, or go vegetarian. For extra visual appeal, make this dish with different colored bell peppers.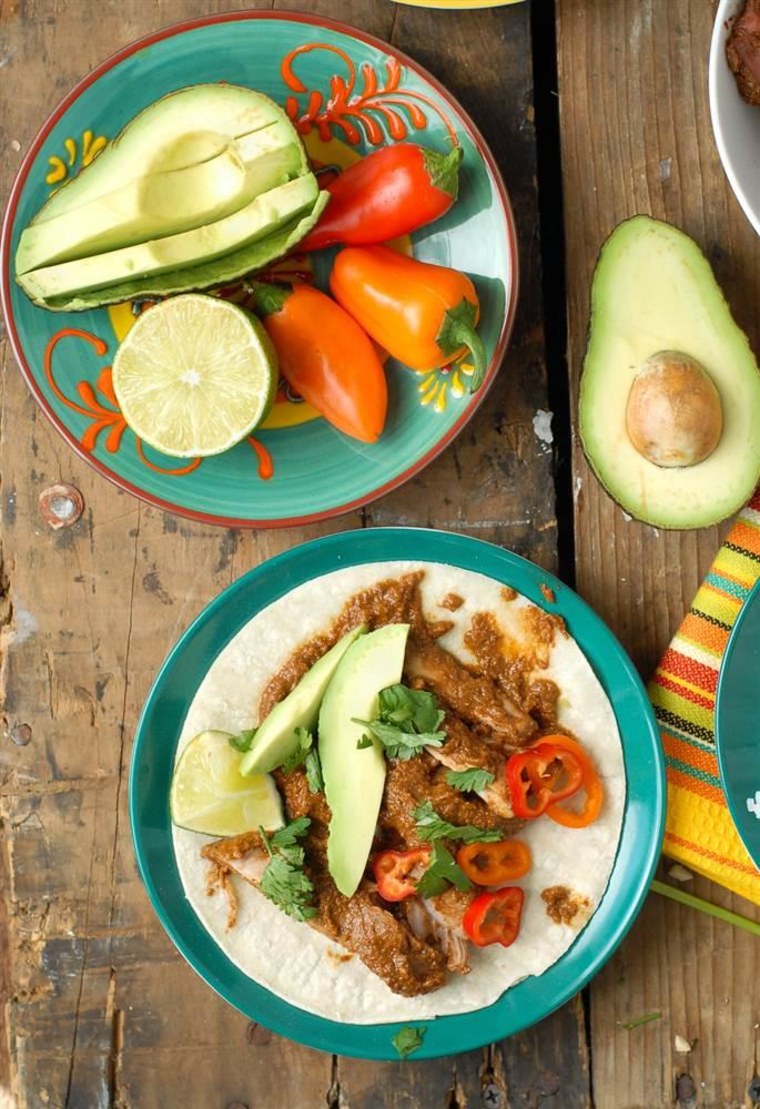 4. Easy slow-cooker mole chicken thighs: Traditional Mexican mole is made with chiles, spices and dark chocolate, and can take days to prepare, but this slow-cooker rendition couldn't be more simple. The only real work required is to occasionally stir the simmering mixture to make sure the chicken is coated in all that yummy sauce. Enjoy the savory results over rice or tucked into warm tortillas.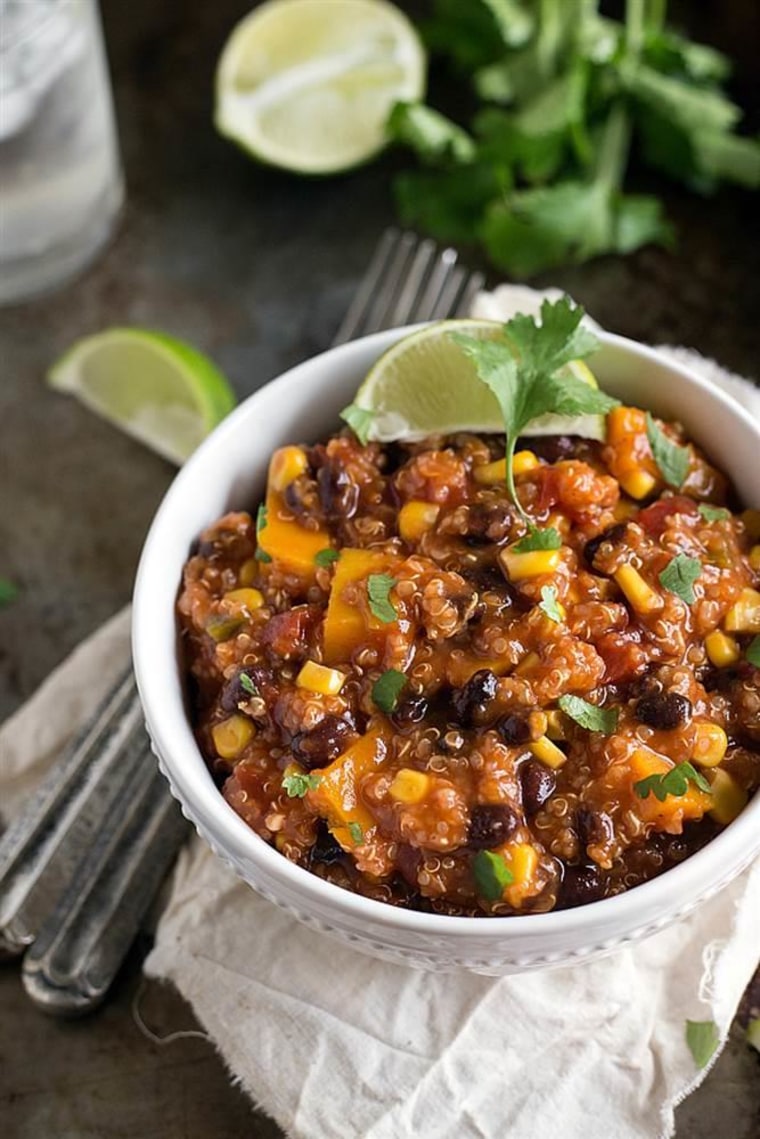 5. Slow-cooker Mexican quinoa: With butternut squash, quinoa, black beans, corn and tomatoes, this slow-cooker supper is as hearty as it is healthy. To save time, check the supermarket for squash that's already peeled and cubed. And to make this dish meatless, just use vegetarian stock. If you prefer a more soup-like version, add a little extra stock and leave the lid on the slow cooker. Sour cream, cilantro, avocado and lime wedges all make great garnishes.
This article was originally published Mar. 6, 2015 at 3:11 p.m. ET.