Is there a more crowd-pleasing and satisfying dish than lasagna? Revisit the Italian-inspired staple with these five simple new takes, including healthier, vegetarian, slow cooker and deconstructed versions.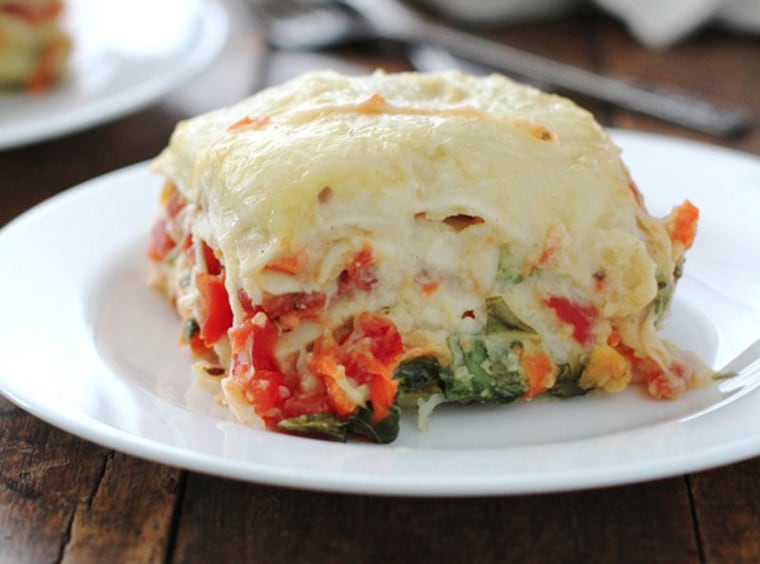 1. Veggie Alfredo lasagna: Pinch of Yum's veggie Alfredo lasagna is every bit as rich as its fatty counterpart — but the blended cauliflower sauce in this one makes it way lighter, and it's crammed full of nutritious veggies to boot.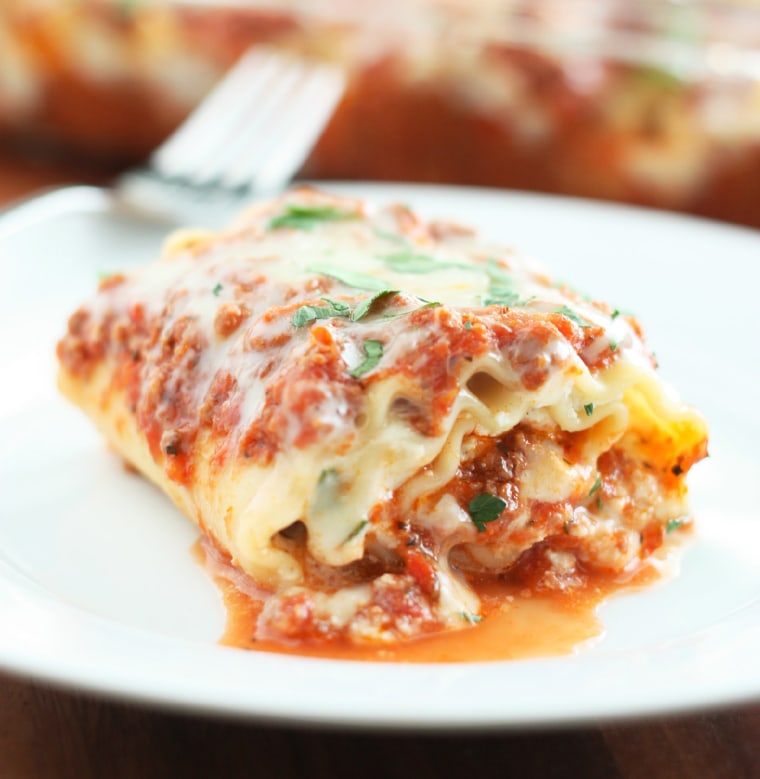 2. Lasagna roll-ups: Roll-ups are a tidier equivalent to the traditional layered dish, and you can freeze extras to bake up whenever you're pressed for time. Cooking Classy has the how-to.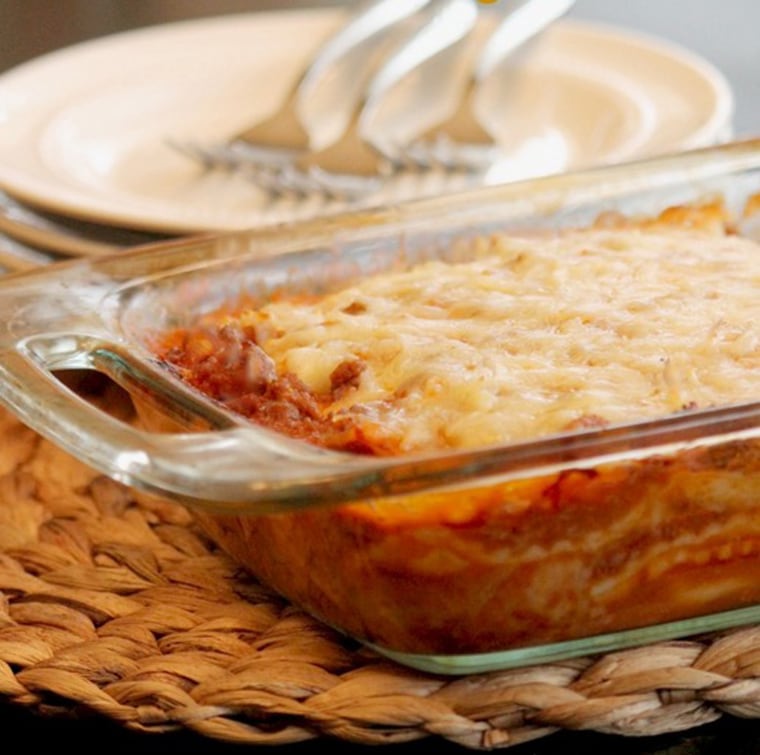 3. "Lazy" lasagna: Think you don't have time for a home-cooked meal? Think again. This budget-friendly recipe from Passionate Penny Pincher uses just five ingredients and can be in the oven in 10 minutes flat.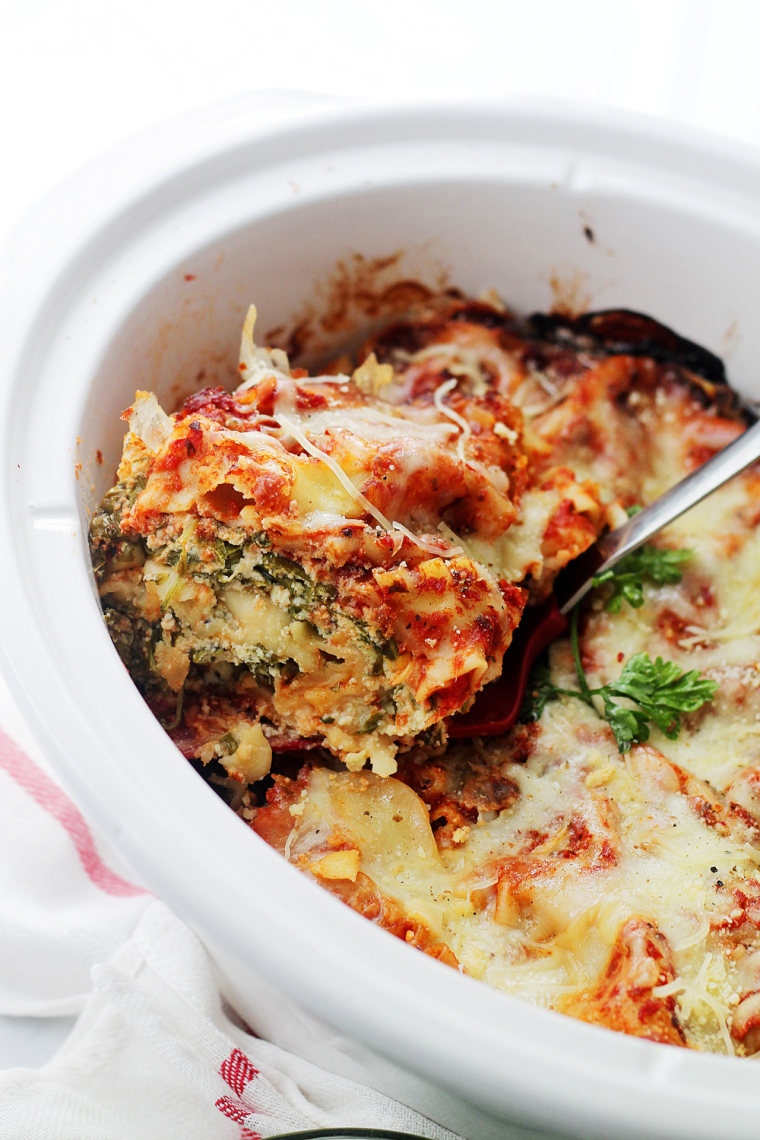 4. Spinach and Feta Crock-Pot lasagna: This recipe from Diethood uses no-bake noodles, and lets the slow cooker do the work while you step away for hours.
Related: Get 5 more Crock-Pot lasagna recipes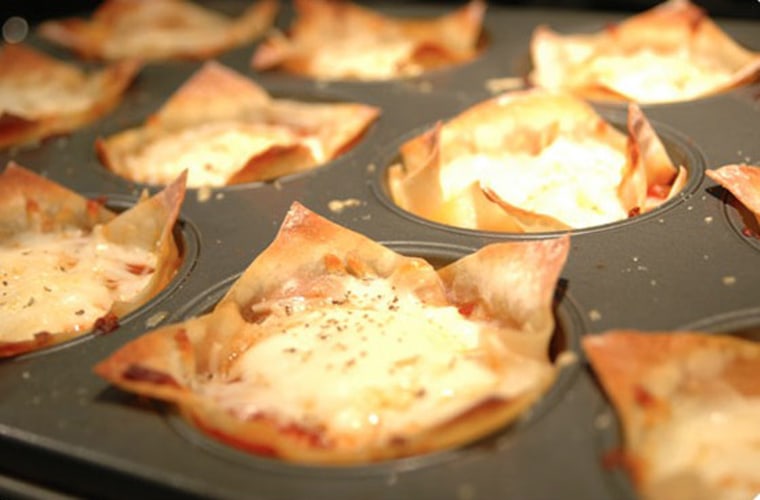 5. Mini lasagnas: Wonton wraps in place of noodles make for majorly kid-friendly individual servings in this recipe from Catching Fireflies.