If the weekday grind is taking its toll on family meals — chicken casserole again? — it could be time to freshen up your approach.
And what better place to gather cooking tips than at the eighth annual New York Culinary Experience? The event, hosted by New York magazine and the International Culinary Center in SoHo recently, brought together more than 30 renowned chefs to teach students how to do everything from shucking oysters and perfectly frying up fish and chips, to making croissants and ramen (the non-instant variety).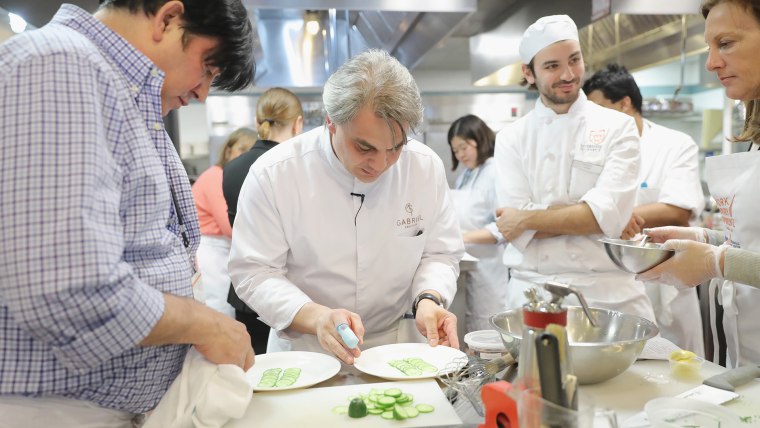 TODAY caught up with several chefs to get their best tips for taking your cooking to the next level.
Add interesting flavors to everyday dishes.
Chef Judy Joo, who taught a "Korean Made Easy" class, suggests adding gochujang — a hot pepper paste that is a hallmark of Korean cuisine — to unexpected places, like spaghetti sauce. "You could put gochujang in anything — absolutely anything," she told TODAY. "Like spicy chili."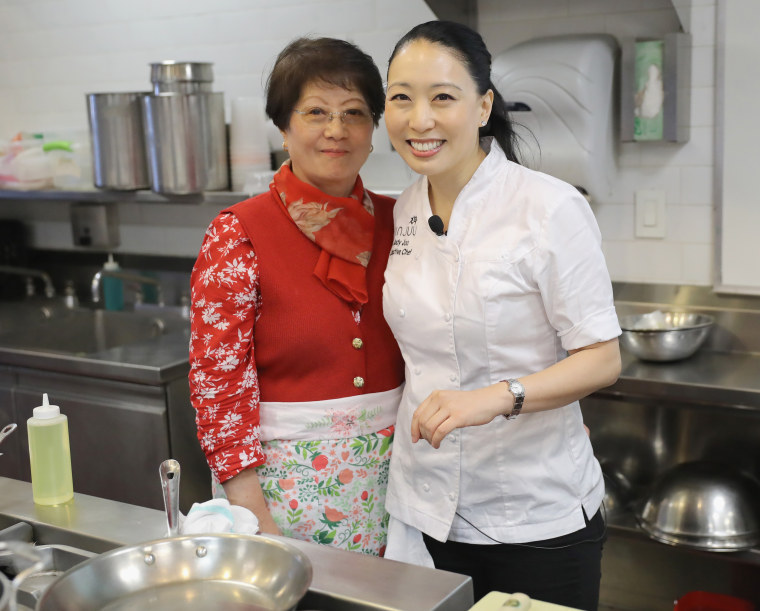 Joo, who left a lucrative career in finance to pursue her passion of cooking, advises that people take a chance and try something new. She recommends starting with foods you normally gravitate toward — for example, meat lovers can try Korean barbecue. "It's great beef. I think that's very safe," she said. "Also some of the noodle dishes, like japchae, are very user-friendly."
Approach vegetables like you would meat.
Jose Garces, an Iron Chef who taught a class on Spanish vegetables, predicts the next hot food trend will involve some creativity when preparing veggies.
"Look at how we prepare meat, and apply some of those techniques to veggies," he told us. "A dry rub for a barbecue has a lot of flavor. So if you take a dry rub and apply it to a whole cauliflower head and grill the whole thing, then you're getting kind of like this barbecue flavor."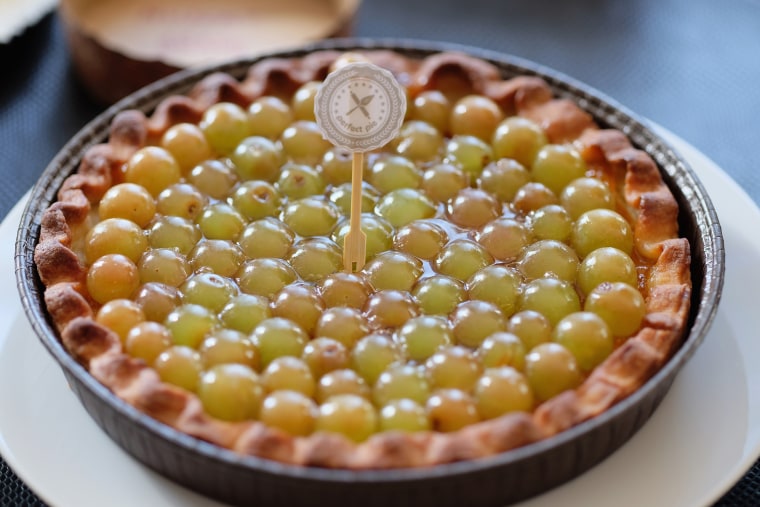 Another meat-like approach? "We're coming in to grilling season, so cooking over charcoal and hardwood gives you a lot of flavor without having to do much to the ingredient itself," he said.
"When you have local, organic, seasonal ingredients, and you cook it over charcoal or hardwood, then it's just really good olive oil and lemon, and let the ingredient shine."
Get hard-to-find ingredients online.
Just because your local store doesn't carry items like ghee, kombu and hard-to-find spices doesn't mean you have to put a recipe on the backburner. There are a number of online specialty retailers, including Kalyustan's, Zabar's, IndianBlend.com and Grocery Thai. And of course, there's always Amazon. "Amazon sells gochujang, gochugaru (Korean red chili flakes), doenjang (a bean paste similar to miso), — kimchi," said Joo.
RELATED: Hummus's quest to conquer America, one mouth at a time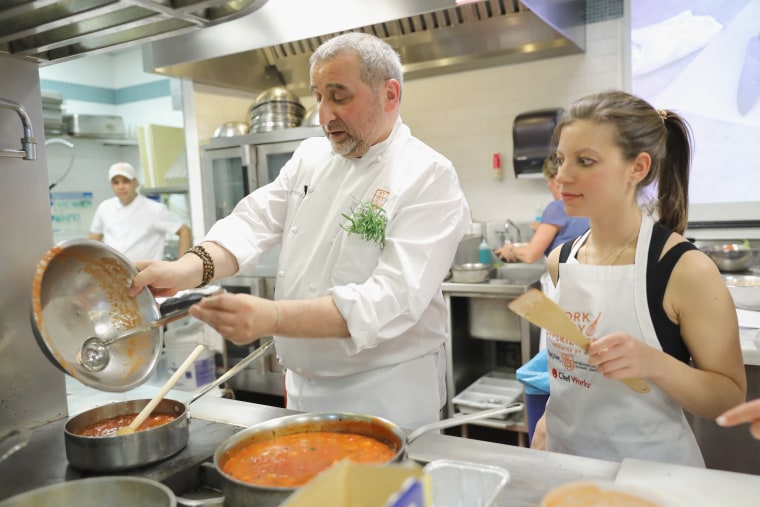 Use this formula for making drinks.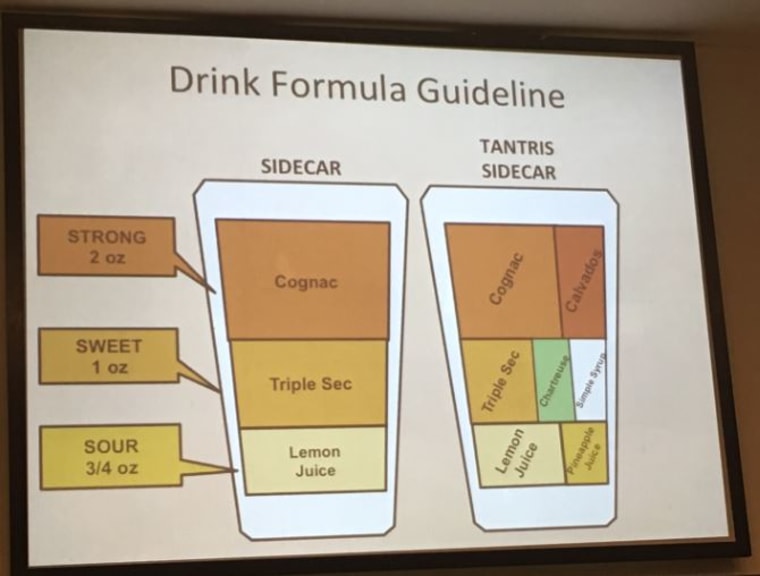 Pioneering mixologist Audrey Saunders of New York's Pegu Club (once called the "Harvard of mixology") shared her methodical approach to mixing drinks. By following a specific ratio — of sweet (usually simple syrup or triple sec), sour (like lemon or lime juice) and strong (spirits) — you can create beautiful variations on traditional drinks.
"Gin is one of the most versatile and elegant spirits you can work with," said Saunders, who demonstrated how her choice of gin depends on the composition of a drink. For example, she'll pair Plymouth Gin with softer flavors — think Lillet or apricot — because of its light and gauzy nature. But she'll use Beefeater gin, which is stronger and has a citrus profile, for a negroni because of its orange flavor.
RELATED: This big-batch green tea and pear punch is perfect for spring sipping
Saunders tries to match botanicals if she can — sort of like layering. "When you're seasoning a piece of fish or steak, you're not using the same seasoning," she told the audience of a lunch seminar.
Try these easy shortcuts.
While there are plenty of pricey barware sets, Saunders relies on everyday items and time-saving tricks. For bottles of fresh juice or simple syrup, she re-uses glass bottles of seltzer water by filling them up with a half-sugar, half-water mixture and vigorously shaking it to create simple syrup — no heat required. She then removes the plastic cap from the bottle and replaces it with a speed pourer, for easy drink mixing (she also does this with fresh lemon and lime juice).
RELATED: Spring salad recipes with asparagus, peas, strawberries and more
Chef Cesare Casella, dean of Italian studies at the ICC, also demonstrated one way to save time: cooking pasta in the sauce, thereby saving you from washing one extra pot. But he also urges people to rethink shortcuts. "If you cook something for a long time, you can check it, and do what you have to do," he said. So you might have something in the oven for three hours, but you don't need to constantly stir it or check up on it. "The way to save time is not if you want to do something fast."
—Write toRobin Kawakami and find her on Twitter and Instagram.