Oh, daiquiris—the very name conjures up images of MTV "Spring Break" and tacky souvenir glasses. But the drink's rep is unfair—done right, the daiquiri is actually a classic sour cocktail, with roots that go back to turn-of-the-last century Cuba. Even Ernest Hemingway even had his own version (see below). Luckily, there are places out there serving well-crafted daiquiris in the classic tradition, and with modern twists—and July 19, aka National Daiquiri Day, is a great excuse to try one.
Basil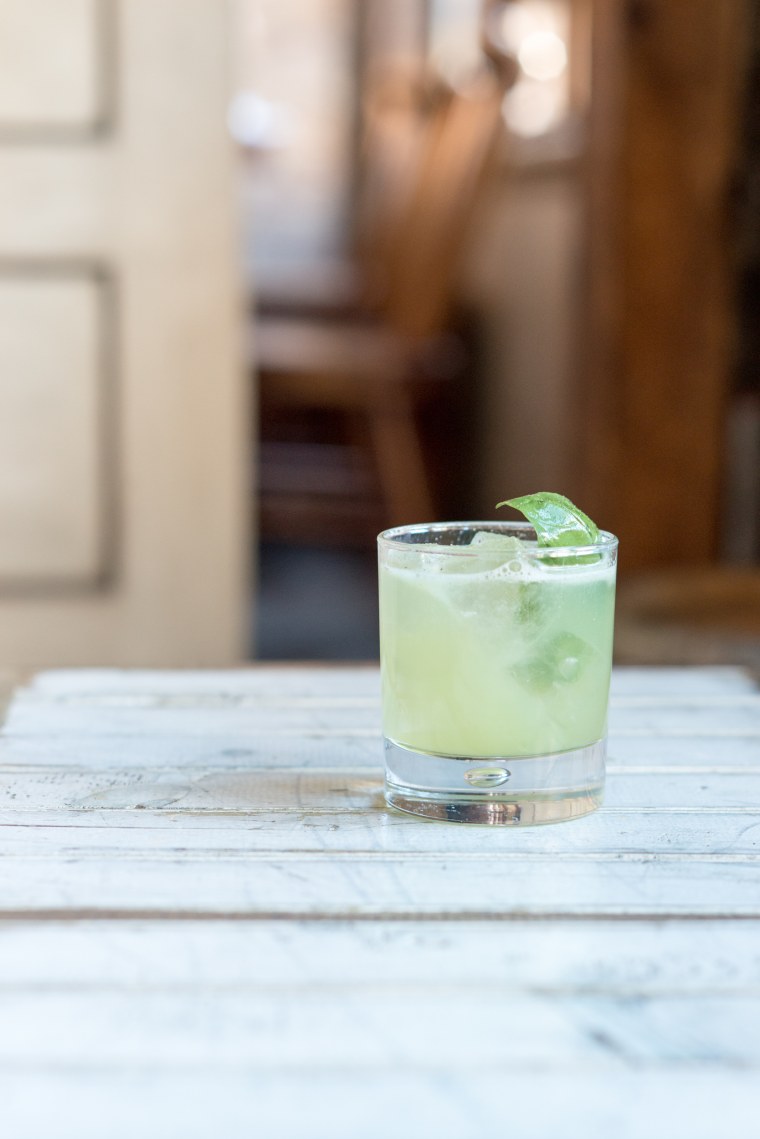 Bathtub Gin, New York City

Good ingredients—like barrel-aged, charcoal-filtered clear rum—are what make a great daiquiri, says John McCarthy of the New York City speakeasy Bathtub Gin. "It was never meant to be a sweet, fruity blended drink in all the flavors of the rainbow," he says. "The sugar in the daiquiri is only there to balance the acidity of the lime juice, not to make a sweet drink—and not to mask the flavor of the rum." Try his refreshing basil version:
Basil daiquiri
2 oz. Brugal Extra Dry Rum 

1 oz. fresh lime juice 

.75 oz. demerara syrup (equal parts raw sugar and water) 

5 leaves basil

1 dash orange bitters

Combine all ingredients in shaker and shake. Double Strain over fresh ice in a rocks glass, garnish with fresh cracked black pepper and a basil leaf.
Date and rosewater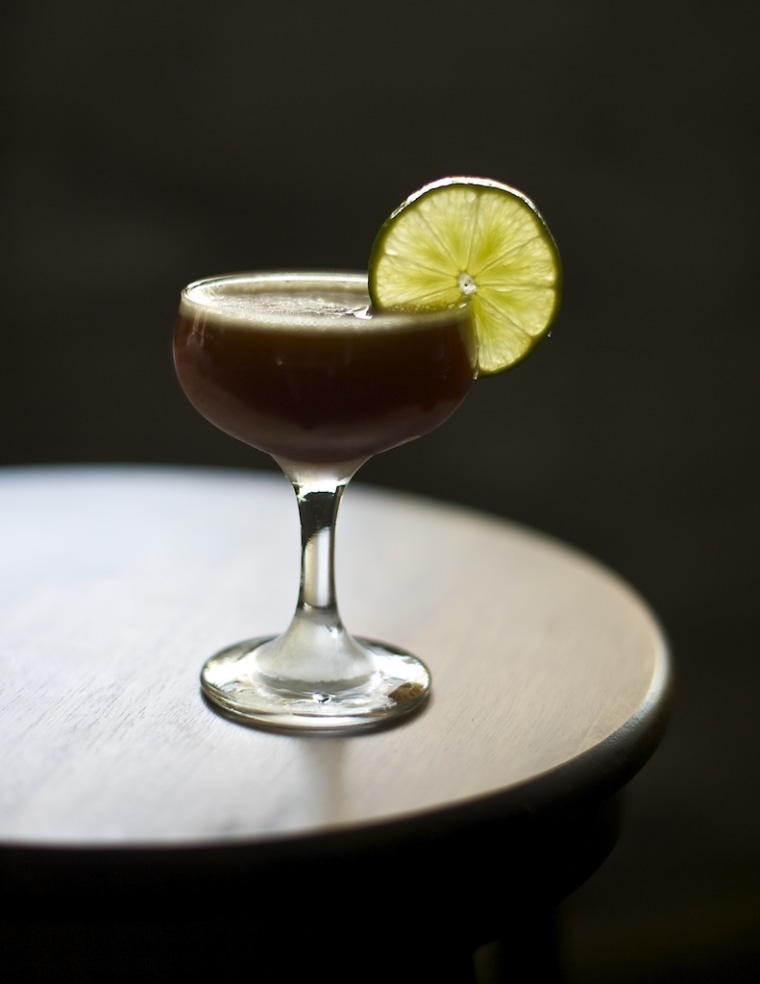 M.E.C., Portland, Oregon

Hotly anticipated restaurant M.E.C. (Mediterranean Exploration Company)—from John Gorham of the Portland hot spot Tasty n Sons—isn't even open yet (it opens August 1), but bar manager Jamal Hassan slipped us a sneak peek of this signature drink we're dying to try: the Casablanca, a daiquiri sweetened with dates and finished with fresh rose water.
Casablanca
1.5 oz Bacardi Heritage

.5 oz Bacardi 8

.5 oz Smith and Cross

1 oz fresh lime juice

.5 oz date molasses

.25 oz rich demerara syrup

Shaken, double strained into a frozen coupe. Garnished with a lime wheel and two spritzes of rose water over the top.
Hemingway daiquiri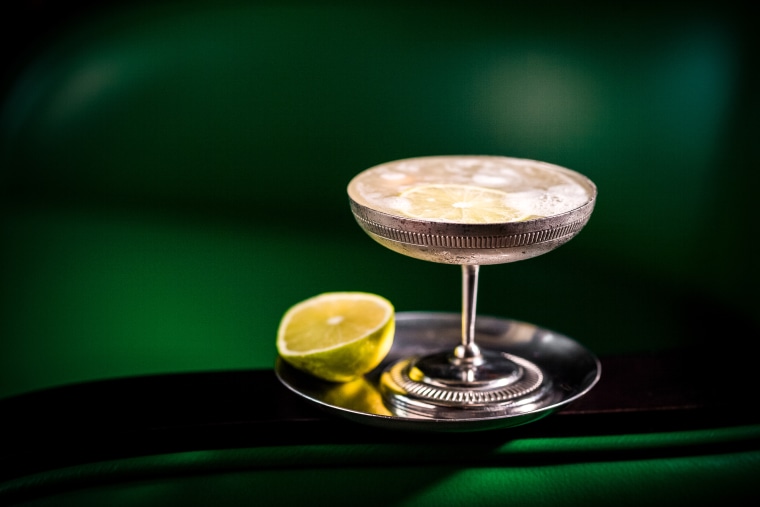 The Regent Cocktail Club, Miami Beach, Florida
Knock one back in the style of Ernest Hemingway himself. As legend has it, the writer said this version of the daiquiri—with no sugar at all—"had no taste of alcohol and felt, as you drank [it], the way downhill glacier skiing feels running through powder snow."
We'll let you ponder that over this drink, from Julio Cabrera of The Regent Cocktail Club on Miami's South Beach.
Hemingway daiquiri
1 ½ oz. of Bacardi Heritage

½ oz. lime

½ oz. maraschino 

1 oz. grapefruit juice 

Build in a tin; shake over ice garnish with a line wheel.
Cantaloupe-chamomile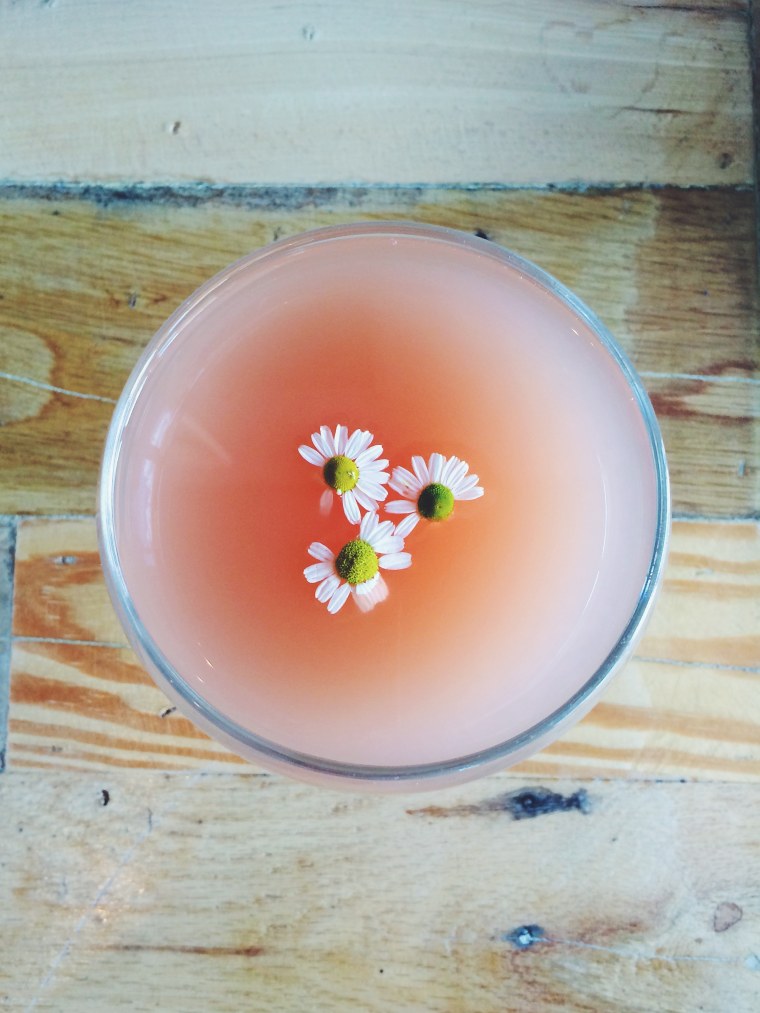 The Libertine, St. Louis, Missouri

Since Hemingway can have his own daiquiri, cocktail masters Nick Luedde and Nate Weber decided that their favorite expat writer, Paul Bowles, could also. This drink, named for him, features a house-made cantaloupe water (recipe below) that sounds pretty darned good on its own.
Paul Bowles daiquiri
2 oz Flor de Cana Extra Dry rum

2 oz cantaloupe-chamomile agua fresca (recipe below)

½ oz Dolin Blanc 

¼ oz Lime Juice 

¼ oz sugar

Combine ingredients in shaker and shake until your arm feels like it's about to fall off. Double strain into a coupe glass and garnish with cucumber and fresh chamomile.
Cantaloupe-chamomile agua fresca
4 cups cantaloupe 

1½ cups water

¼ cup chamomile

2 tablespoons coriander

Combine Cantaloupe, water and chamomile in blender. Blend and strain through a chinois (conical sieve) lined with crushed coriander. Press pulp with ladle to get excess
Classic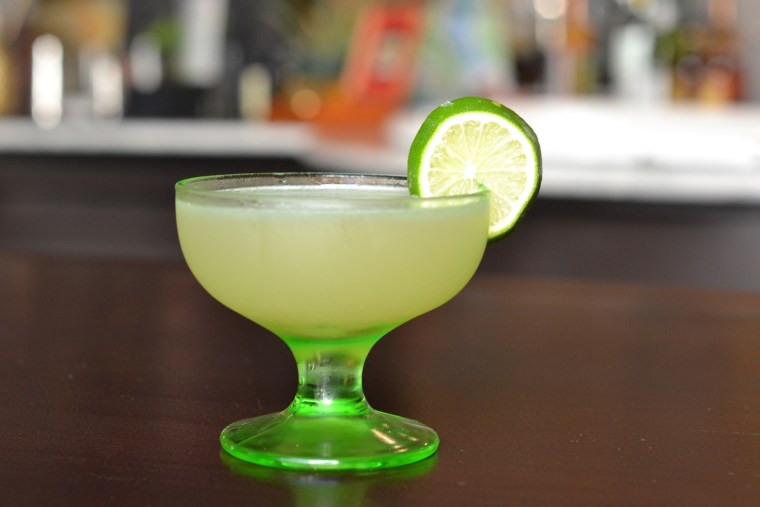 Pleasant Storage Room, Austin, Texas

And if you want to try a classically crafted daiquiri, look no further than this one from head barman and rum master Alfonso Hernandez at Austin's Pleasant Storage Room. After the dark period of the heavy-handed cocktails of the 1980s and '90s, the daiquiri is back, he says: "The daiquiri has most recently become the rule of measure for a properly made cocktail. This is because its simplicity requires a highly acute sense of refinement to make it properly."
2 oz. Caña Brava or similar Cuban style white rum

¾ oz. fresh lime juice

½ oz. simple syrup or 2 teaspoons fine sugar

Add all ingredients into shaker with ice and shake vigorously. Strain into a chilled glass and serve.