Want your kid to be the coolest in the cafeteria? Send him or her off to school with one of these clever bento box lunches. They may take a little more time to assemble than your usual PB&J so they're perhaps not an everyday lunch, but the results (delighted kids and full stomachs) are well worth it for a special occasion.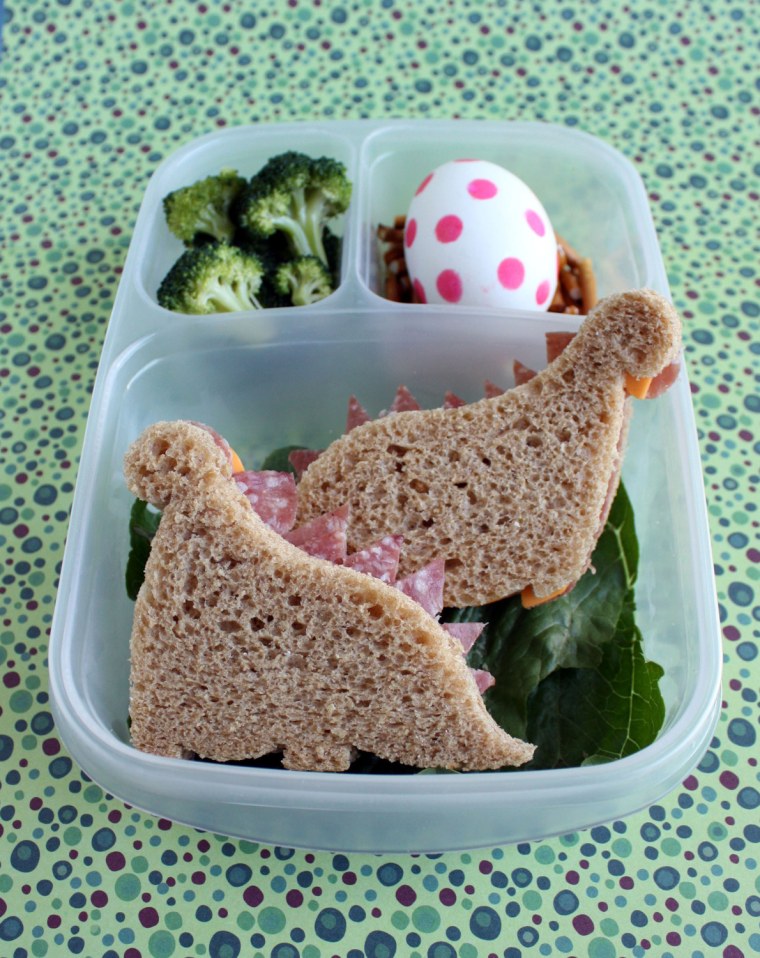 1. Dinosaur Bento: Salami-and-cheese dinosaur sandwiches keep close watch over a spotted dino egg sitting on a pretzel stick nest. A forest of broccoli trees gives them something to munch on when hunger strikes. For step-by-step instructions, Wendolonia even provides a helpful how-to video.
Brandi Milloy shows how to make delightful sandwiches: Minions, PB&J 'sushi' and more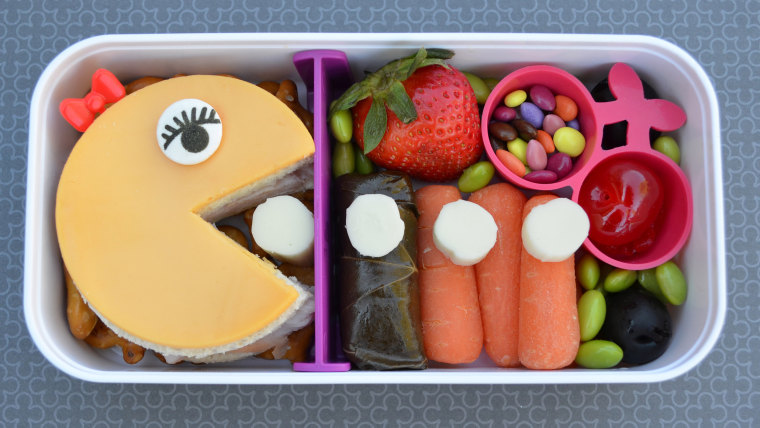 2. Ms. Pac-Man Bento: Go old-school with this tribute to a classic video game by Becoming a Bentoholic. A turkey-and-cheddar Ms. Pac-Man sports a candy eye and is ready to gobble up baby carrots, shelled edamame, a stuffed grape leaf and — of course — dots cut from a cheese stick. And let's not forget the bonus fruit for dessert: a fresh strawberry and maraschino cherry (plus chocolate sunflower seed drops).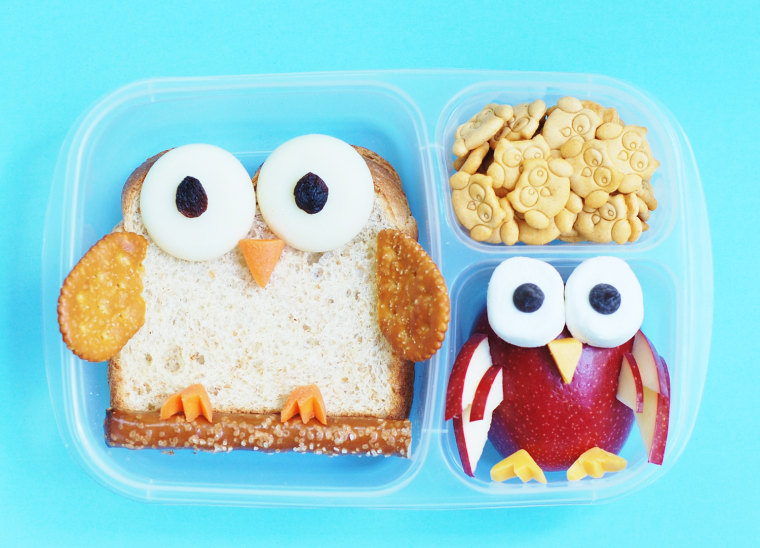 3. Owl Bento Lunch: These wide-eyed owls are almost too cute to eat. Kitchen Fun with My 3 Sons dresses up a sandwich with pretzel cracker wings, Babybel cheese eyes and a pretzel rod perch, while his apple companion sports big marshmallow eyes (with chocolate chip pupils) and a cheddar beak and feet.
Tic-tac-toe is a cute, healthy — and easy! — kids' lunch or snack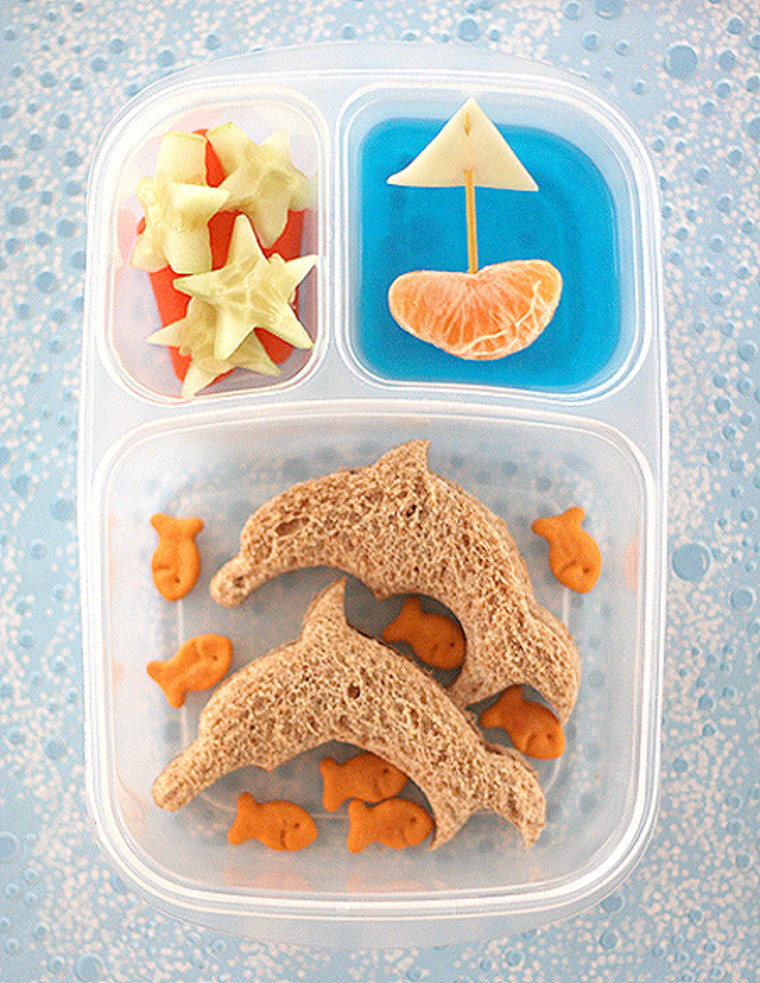 4. Dolphin Bento: Dolphin sandwiches swim with Goldfish cracker friends, while a clementine orange boat (outfitted with a cheese sail) floats on a blue Jell-O sea. Lisa Storms completes the ocean setting with cute cucumber starfish.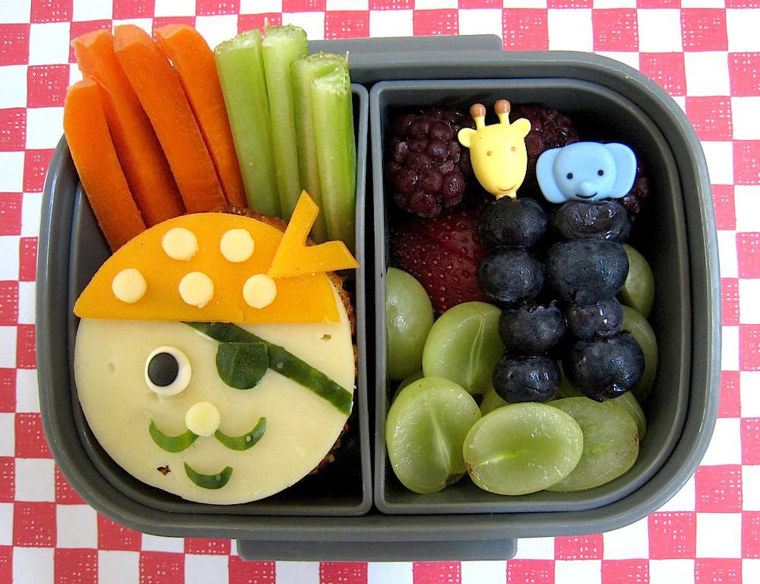 5. Pirate Bento: To craft this cheeky pirate face, Bento Lunch starts with a homemade taco muffin (a great alternative to a sandwich) and uses cheddar and cucumber to create the look. Veggie sticks and fresh fruit round out the meal.
Too cool for school! Justin Chapple shares 4 tips for making school lunches more fun
Maggie Shi is a writer and editor who lives in New York City. She has written for RealSimple.com, iVillage, FoodNetwork.com and Epicurious. Find her on Twitter and Instagram @maggshi.