Breakfast cereal fatigue can set in even among die-hard fans. So aside from mixing up the box rotation, what's a cereal lover to do? Turn cereal on its head and add it to baked goods, smoothies and more, in lieu of the usual bowl with milk.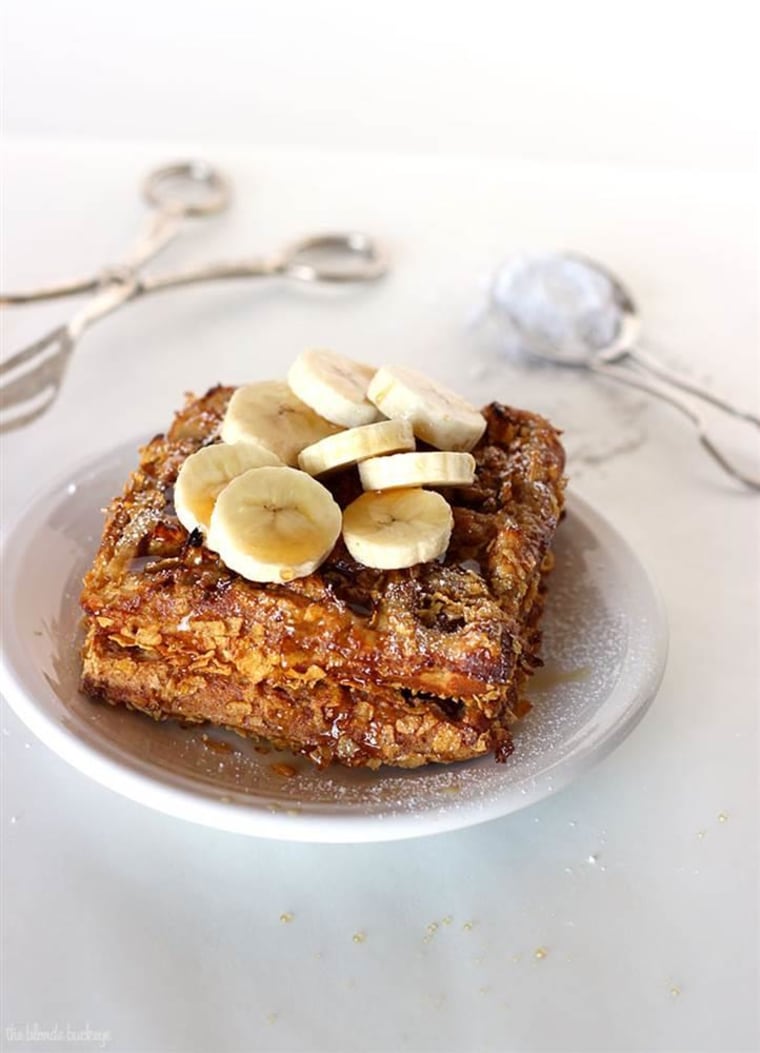 Cornflake-crusted French toast waffles: It's perhaps the ultimate breakfast mash-up: a hybrid French toast–waffle, coated with cornflakes for extra crispiness. Ohio-turned-Californian Emily O'Connor of The Blonde Buckeye blog is the brain behind the recipe. To turn the waffles into crispy French toast, the cereal is key: She dips premade waffles in batter, then coats them in the crushed cornflakes for a crazy-addictive crunch. "Cornflakes are a favorite ingredient of mine," she told TODAY.com. "They're like a 'breadcrumb' — they're so versatile!"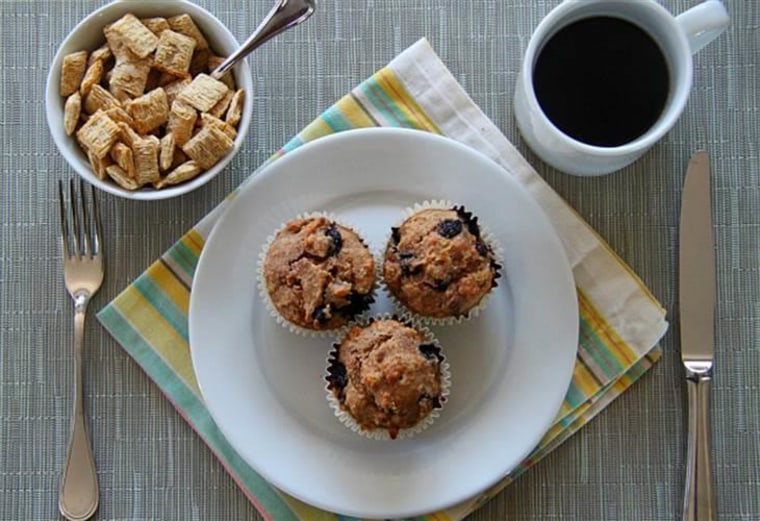 Healthy shredded wheat blueberry muffins: Here's a great idea for those leftover shredded wheat crumbs in the bottom of the box: La Jolla Mom editor Katie Dillon says she dumps them out and saves them for her healthy shredded wheat blueberry muffin recipe. The cereal is loaded with fiber, and she crams in extra nutrients by using whole-wheat flour, flax, blueberries and yogurt.
No-bake chia-Cheerios bars: If it takes a miracle to get the kids to eat even a bowl of cereal before getting out the door, consider making these Cheerios bars from blogger Tatum Wood of Eats from the Oil Patch. The bars come together in five minutes, and then go in the freezer for a few hours (no oven!). And they're nut-free, so they're safe for school.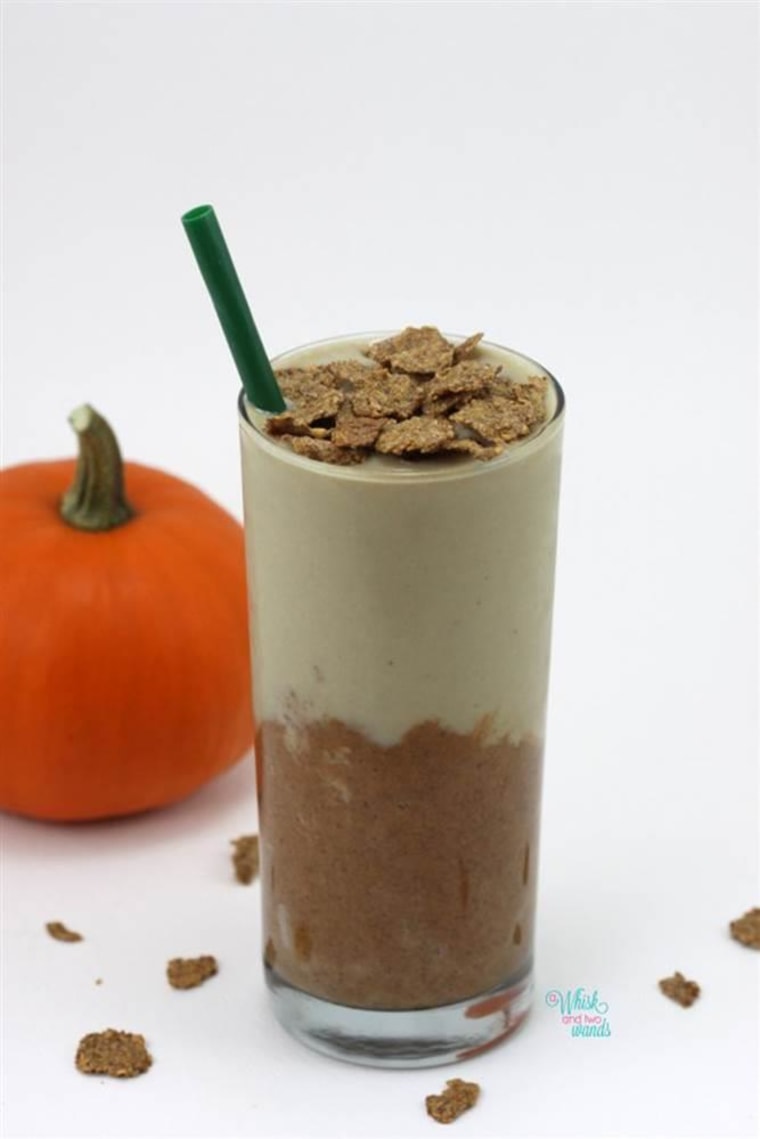 Pumpkin cereal protein smoothie: Eating bran flakes straight up can feel like homework, but blended with frozen banana, milk and pumpkin, they work magic in this smoothie from A Whisk and Two Wands blogger Sarah Schaap. The texture is similar to some of the spoonable blended-granola smoothies you might find in pricey juice shops, and the flavor is perfect for winter, with a touch of cinnamon and maple syrup.
Fruity Pebbles parfait: OK, sugar cereal lovers — this one's for you. If you want to find a way to enjoy your Fruity Pebbles guilt-free, layer them with yogurt and bananas and make these parfaits from the blog A Mom's Take for a more filling and nutritious option than plain ol' sugar cereal with milk.
This article was originally published Feb. 23, 2015 at 10:25 a.m. ET.