Whether you call it egg-in-a-hole, toad-in-a-hole or egg-in-a-basket, there are few breakfast treats more pleasing to the eyes — and palates — as toasty bread with a fried egg in the middle. By why stop at bread for your basket? The new breakfast-centric issue of Food Network Magazine has a dozen innovative takes on egg-in-a-hole, five of which we're sharing here. See below for the basic egg-in-a-hole recipe, then apply it to healthy corn tortillas; protein-rich ham steaks; vegetarian-friendly and low-carb portobello mushrooms; and for a fantastically over-the-top egg in a hole — pizza!
How to make an egg-in-a-hole1. Cut a 2-inch hole in the center of your "nest" with a cookie cutter or small drinking glass.2. Cook the nest in a buttered ovenproof nonstick skillet over medium heat until toasted on the bottom, 2 to 3 minutes. Flip and crack 1 egg into the hole; season with salt and pepper and cook until the white starts setting, about 2 more minutes.3. Transfer the skillet to a 375˚oven; bake until the white is set but the yolk is still runny, about 4 minutes (or up to 8 minutes for deeper nests).
1. Corn tortilla egg-in-a-hole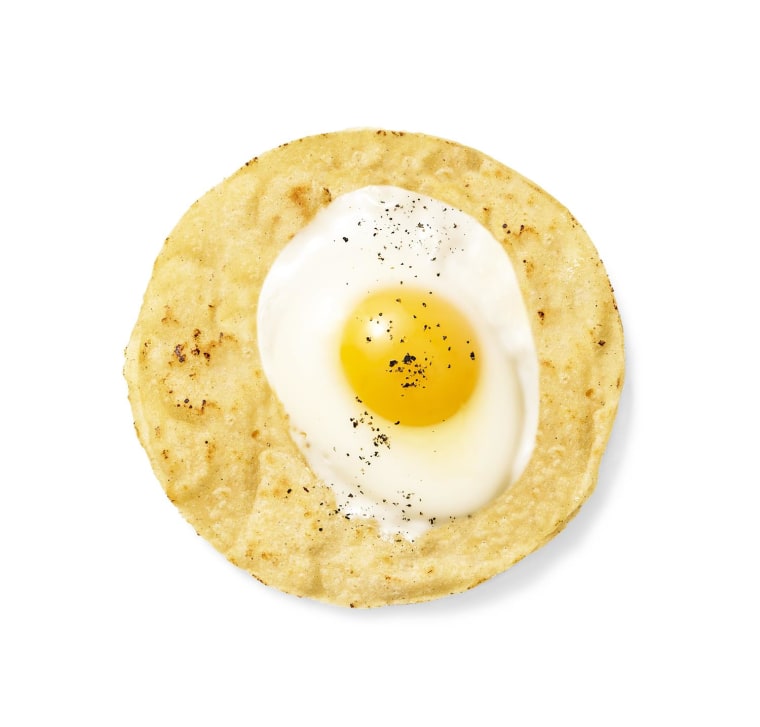 2. Ham steak egg-in-a-hole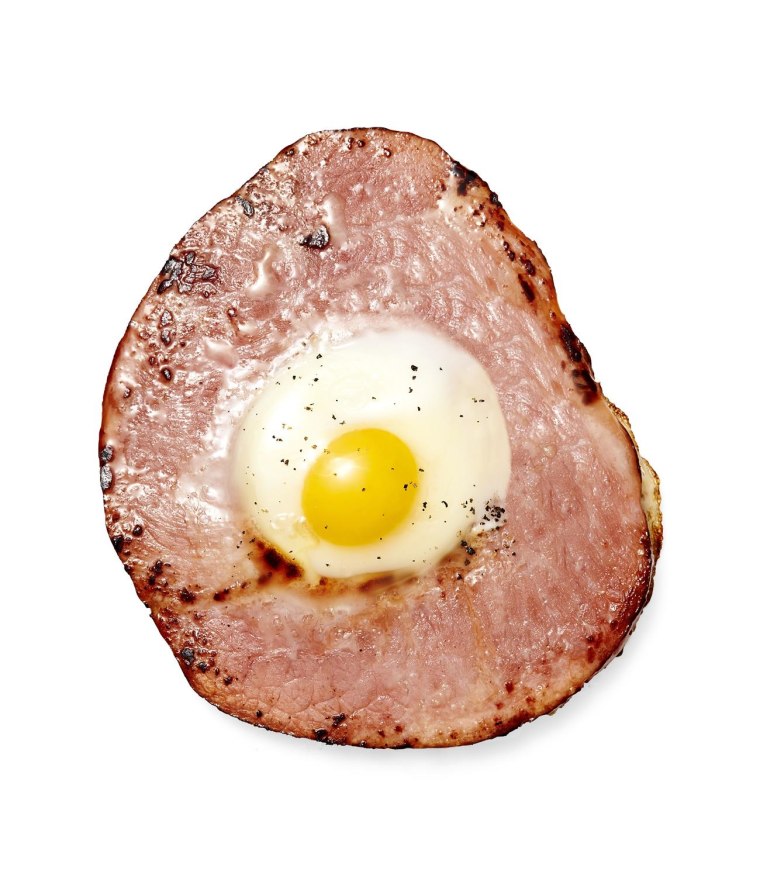 3. Portobello mushroom cap egg-in-a-hole (Cook 5 minutes before flipping.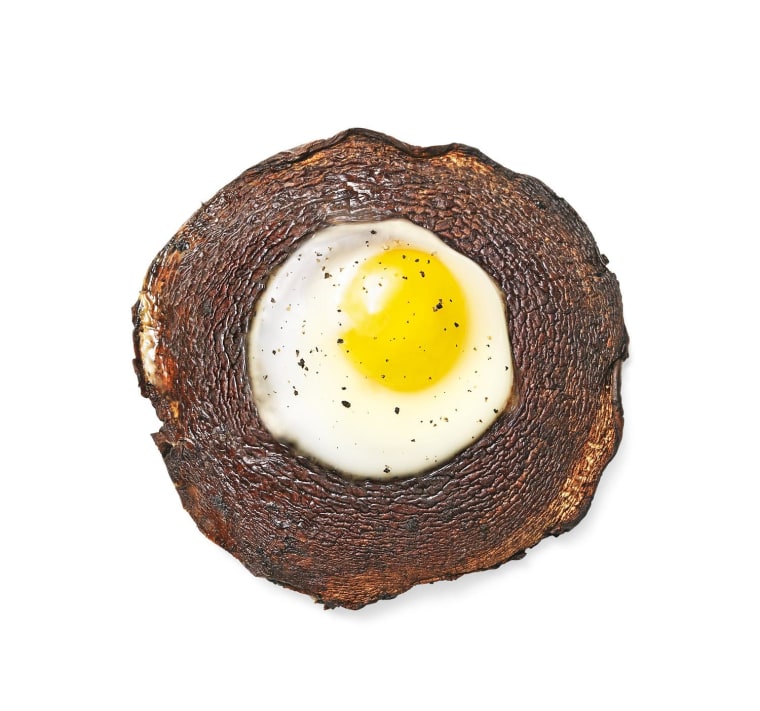 4. Biscuit egg-in-a-hole (Flatten with a spatula before adding the egg.)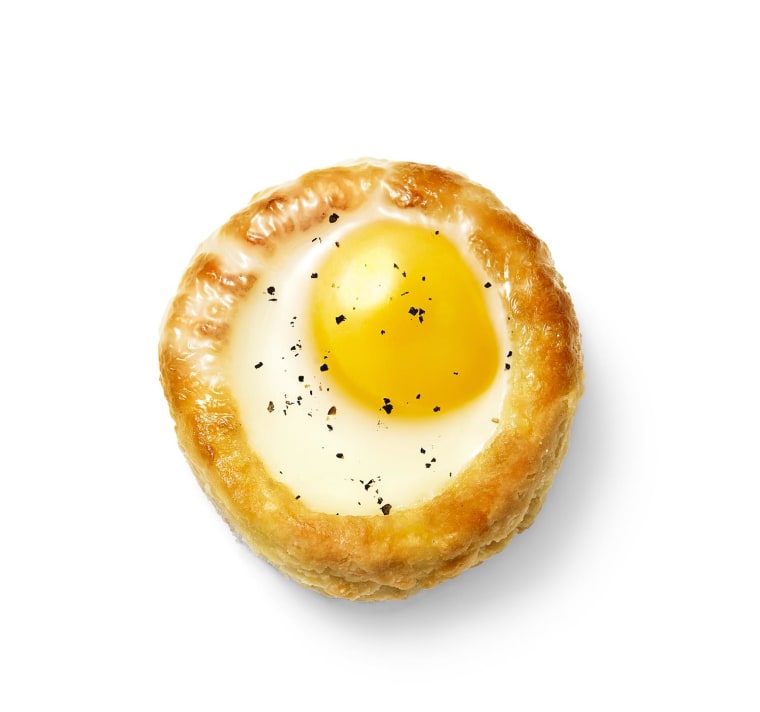 5. Pizza egg-in-a-hole (Cook crust-side down; do not flip.)