In the wake of Anthony Bourdain's death, more and more fans are rediscovering his true gift for storytelling by revisiting his written works. Though Bourdain reached super stardom with his popular TV shows, he left an indelible mark on the world, not just through cooking or his on-air appearances, but through his passionate words.
After news of his apparent suicide was reported last week, social media filled with #Bourdainisms: quotes from the tell-it-like-it-is man whose insatiable curiosity brought him all over world to learn more about different cultures around the world and their distinct ways of life and, of course, eating.
"Parts Unknown" and "No Reservations" showcased Bourdain's skilled ways of connecting with others in person. But his best-selling books shed light on some surprising, and often darker and much less-glamorous, details about what it's really like to work in the culinary industry.
Here are some of his most popular books, full of his wise words about chefs, food, travel and life.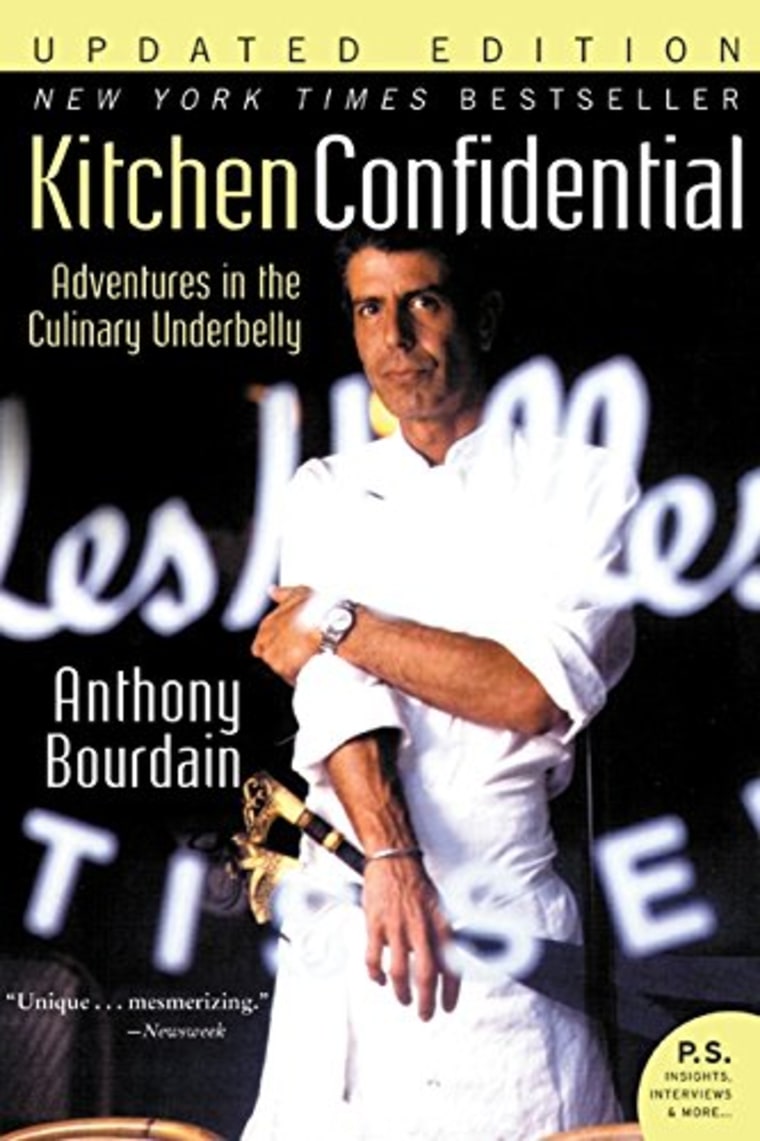 "Kitchen Confidential: Adventures in the Culinary Underbelly" (Available at Amazon or Barnes & Noble)
Bourdain's collection of memoirs about working as a chef and what really goes on behind-the-scenes in professional kitchens was the title that first shot him to fame. After his death, "Kitchen Confidential" has once again become a best-selling work, currently sitting at No. 1 on Amazon's book best-seller list.
An expansion of an article he wrote for the New Yorker, titled "Don't Eat Before You Read This," the tome is a biting critique of some of America's most-popular chefs from that era, while presenting an authentic look at the life of an overworked chef in a New York City kitchen. Bourdain also delves into his struggle with drug abuse within the memoir. The book has sold more than a million copies to date, according to Harper Collins.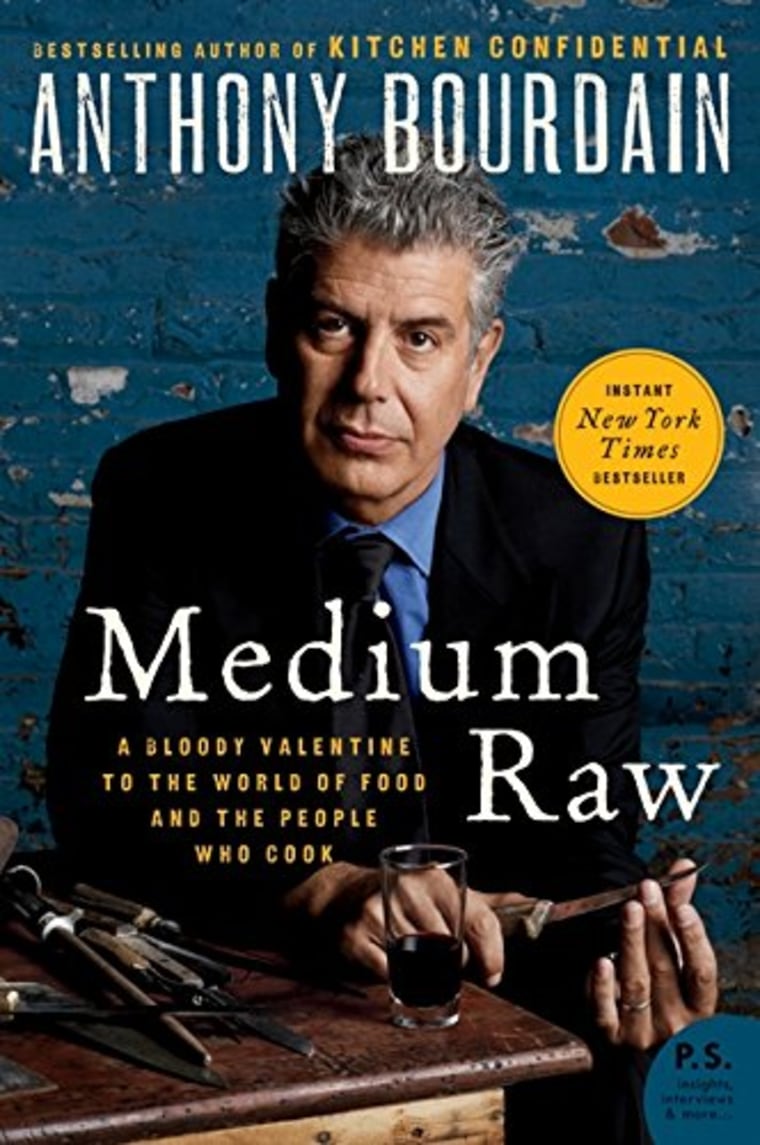 "Medium Raw: A Bloody Valentine to the World of Food and the People Who Cook" (Available at Amazon and Barnes & Noble)
"Medium Raw," a follow-up to "Kitchen Confidential," was published in 2010 but has recently jumped to No. 13 on Amazon's best-seller list. The work continues his unique insight on chefs — and others in the culinary world — with Bourdain's characteristic acerbic wit and charm, giving a truly raw insider's look into the food industry. The chef also shares more about his life's journey and how he became a world-famous TV show host and, eventually, a father.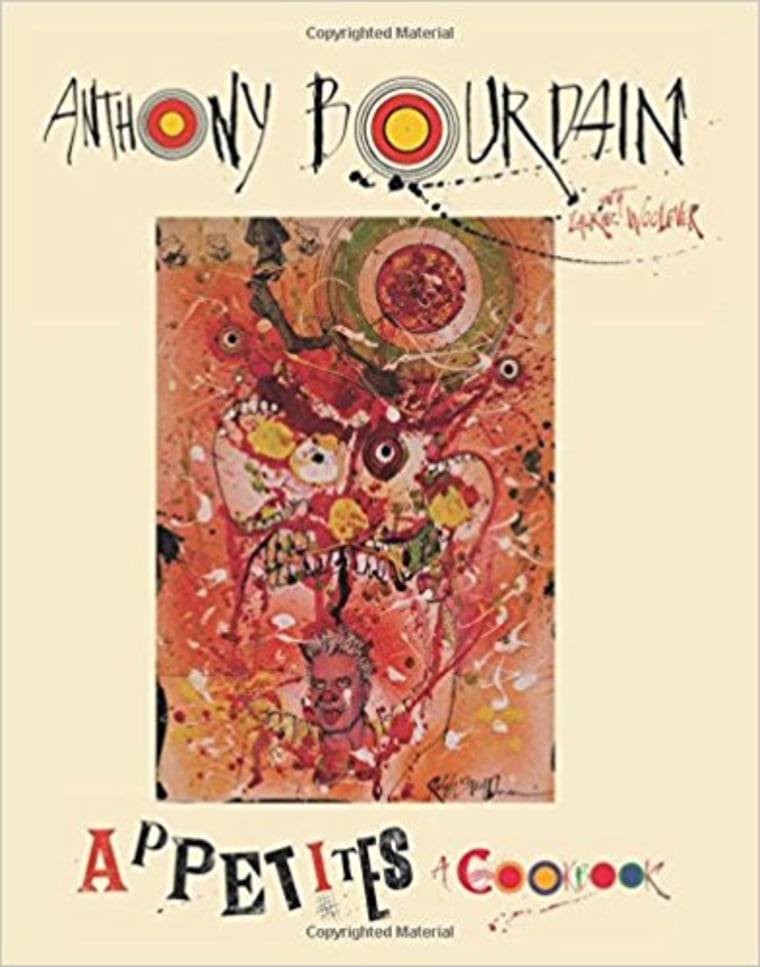 "Appetites: A Cookbook" (Available at Amazon and Barnes & Noble)
In an interview with TODAY in 2016, Bourdain shared that he was inspired to write this book after cooking at home with his daughter. It was, in his way, an attempt to help home cooks, especially when preparing big meals.
"It's a book that tries to bring to bear what I learned in 30 years as a professional to the sort of stuff you cook at home," he told TODAY at the time. "The strategy and tactics of successfully executing a traditional holiday meal … without violence or mayhem. You'll actually be able to spend your Thanksgiving with your guests instead of sweating it out in the kitchen stressed out." He described the book as "useful this time around."
The cookbook shares his favorite recipes and features dishes that he believed everyone should know how to cook.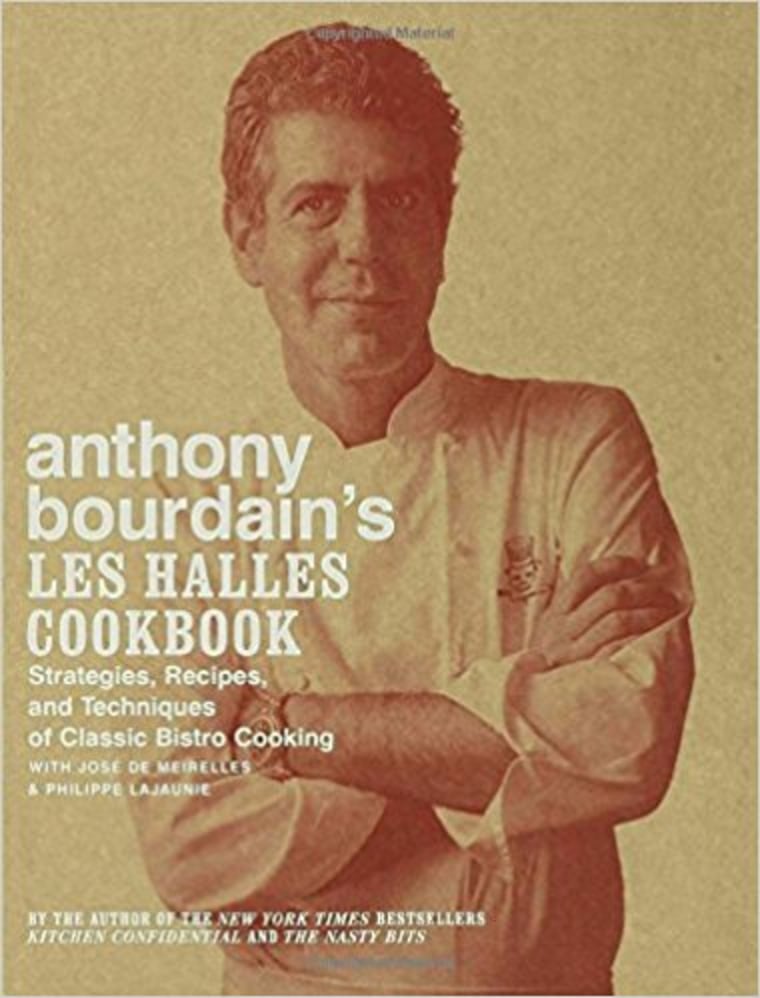 "Anthony Bourdain's Les Halles Cookbook" (Available at Amazon and Barnes & Noble)
Another of Bourdain's cookbooks, this work presents recipes and techniques for preparing classic French fare, drawing inspiration from his time spent as a chef at Les Halles, a now-shuttered French brasserie in New York City.
Though this book features many traditional dishes and tips, readers will definitely enjoy Bourdain's characteristically witty sense of humor guiding them through each step in making foods like roasted veal short ribs, escargot and foie gras.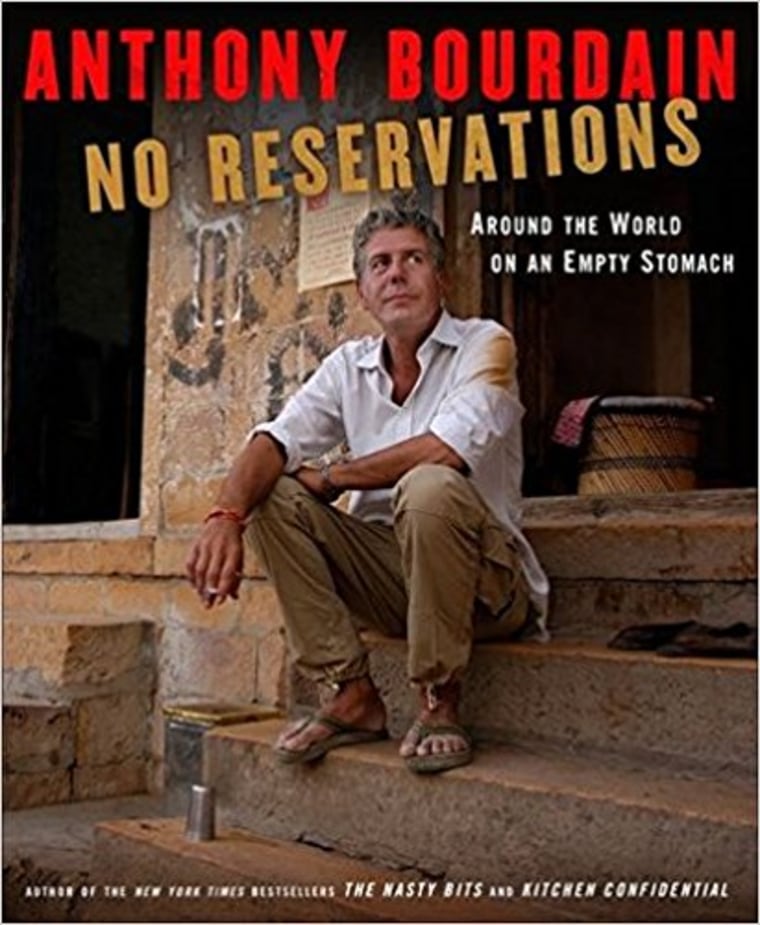 "No Reservations: Around the World on an Empty Stomach" (Available at Amazon and Barnes & Noble)
This work, which serves as a companion piece to his Travel Channel show, makes a great coffee table book for any lover of food and travel. It illustrates the chef's amazing adventures around the world through photos and mementos, accompanied by his personally-penned memories of each experience. It's as close as fans will get to traveling with Bourdain and it's filled with special stories and tips about experiencing — and embracing — new places.
If you or someone you know is at risk of suicide please call the U.S. National Suicide Prevention Lifeline at 800-273-8255, text TALK to 741741 or go to SpeakingOfSuicide.com/resources for more additional resources.
TODAY has affiliate relationships, so we may get a small share of the revenue from your purchases. Items are sold by the retailer, not by TODAY. All prices are subject to change and items could sell out based on the merchant's inventory.