Fall's cooler weather means it's time to get cozy. Bring on the snuggly socks, the sweaters — and the sniffly noses. Whether you catch a chill or a cold, the perfect antidote is always chicken soup. But that doesn't mean you have to settle for the same old version, beloved though it may be. Try one of these variations to help keep your favorite soup fresh.
RELATED: 30 easy dinner recipes to keep you full all month long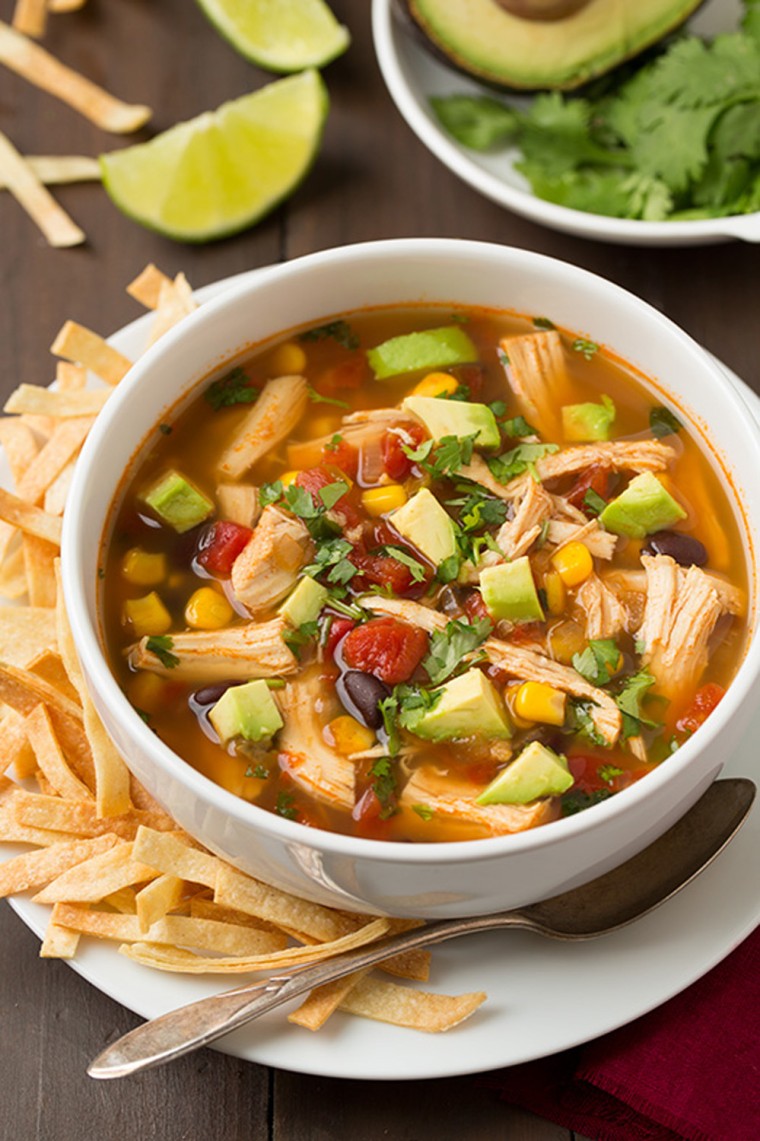 1. Slow cooker chicken tortilla soup: This version with south-of-the-border flair has serious warming power, thanks to a spice mixture that includes chili powder and paprika, plus heartier additions like black beans and corn. The best part? The slow cooker means most of the cooking's hands off. Simple and delicious.
5 easy slow-cooker chicken soup recipes to warm you up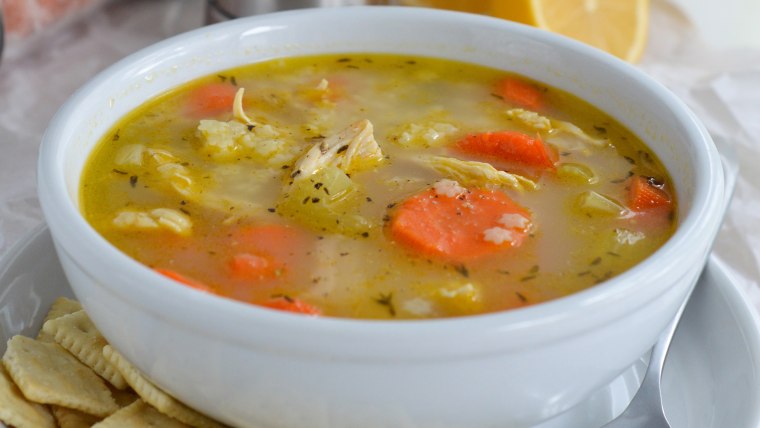 2. Easy chicken soup with lemon and pepper: This soup borrows the tart, peppery flavors from the roast chicken classic and puts them into a bowl with carrots, celery and the pasta of your choice. The recipe calls for Meyer lemons, which add a distinct floral flavor, but regular lemons work just as well.
RELATED: Natalie Morales' slow-cooker chicken and dumplings is comfort in a bowl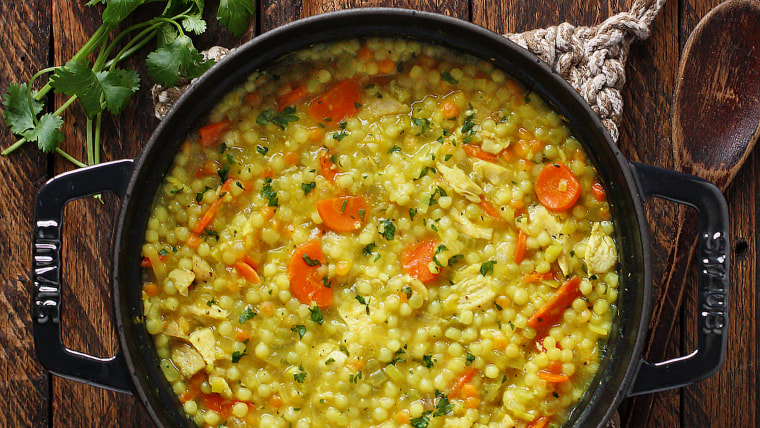 3. Couscous chicken soup: The addition of large, pearl couscous (sometimes called Israeli couscous) make this soup extra hearty. You can add as much or as little as you like, depending on how brothy you like your soup to be. Either way, the little balls of wheat pasta soak up tons of flavor, ensuring that every bite is packed with taste.
RELATED: Get 5 meals out of slow-cooker chicken! Ellie Krieger shows how
Make this Thai-inspired coconut curry noodle soup with chicken in 30 minutes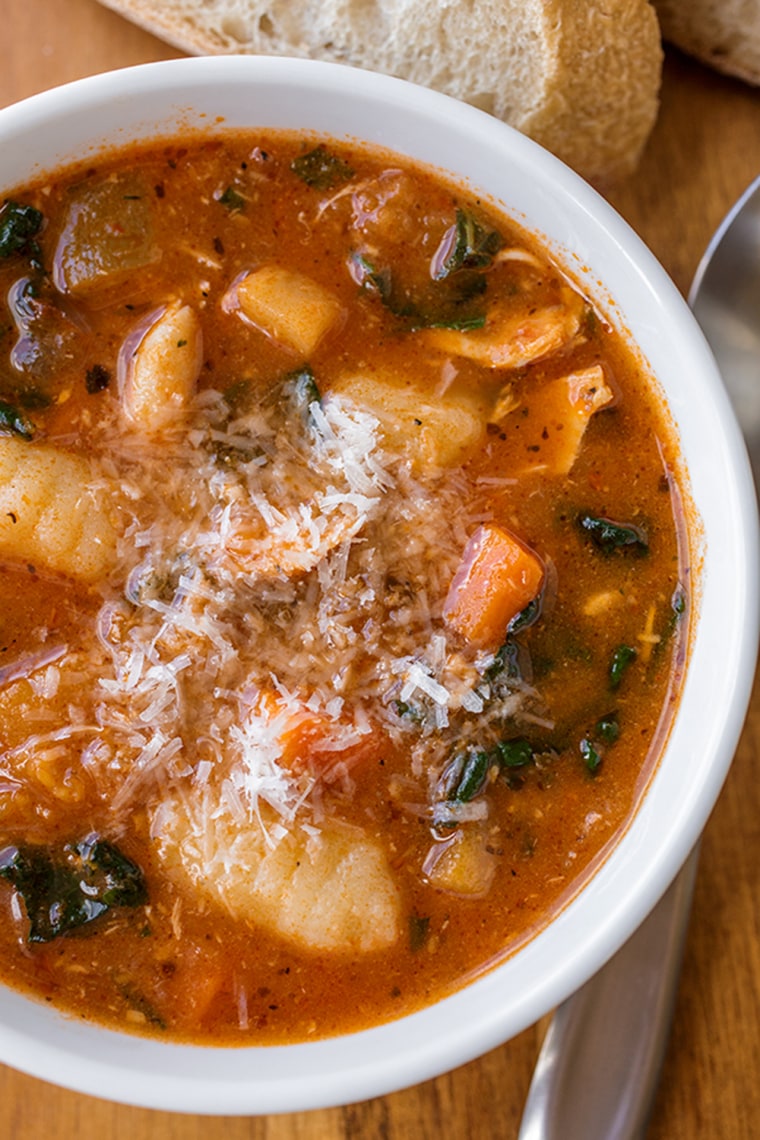 4. Hearty Italian chicken and autumn veggie soup: If you've ever had trouble deciding between making a pot of veggie or chicken soup, this recipe's for you. Both chicken and fall veggies, such as butternut squash and Tuscan kale, share the spotlight with gnocchi in a herbed tomato broth.
RELATED: 15 simply delicious ways to boost canned soup
5. Buffalo chicken soup: For a truly indulgent bowl — and for something perfect to serve at game time—choose this creamy, tangy, spicy soup. Tailgaters among you will appreciate its silky body, which will help ward off the dampest chill. Plus, it calls for rotisserie chicken, so it couldn't be easier to make.
RELATED: 5 chicken chili recipes you can make in a slow cooker