Don't settle for the same old takeout when it's too hot to cook. Stop by your supermarket deli counter and transform the same old cold cuts into a surprisingly fancy (and filling!) meal. With a few spreads and condiments, the usual suspects — ham, roast beef, rotisserie chicken and more — get new life when inspired by the classic French open-faced sandwiches known as tartines.
Whether you're hankering for a pesto-drizzled English muffin pizza or a shrimp roll that's so refreshing, you'll think you're at the beach, these no-cook, throw-together sandwiches have you covered. Each recipe makes four sandwiches, but it's easy to increase the amounts to serve as a sandwich buffet at parties, or scale down for smaller meals.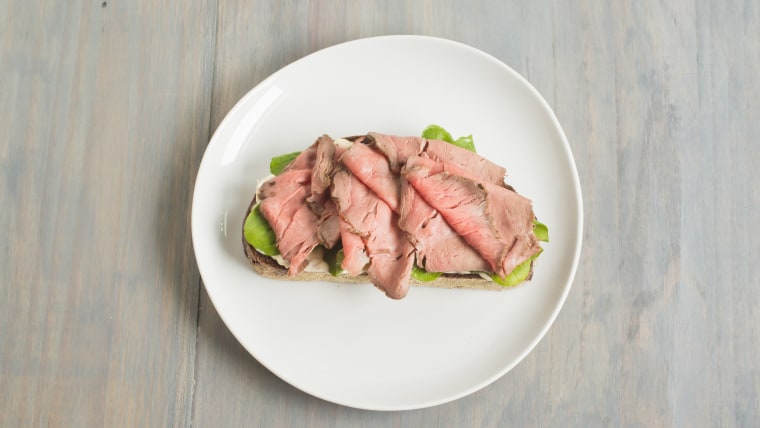 1. Roast beef, horseradish mayo, and arugula: Toast (if desired) 4 slices of pumpernickel bread. Mix 1 tablespoon mayonnaise with 1 teaspoon jarred horseradish (either mild or hot, depending on your preference) and spread about 1 tablespoon of the mayo on each slice. Top each slice with a small handful of arugula and 3-4 slices of roast beef.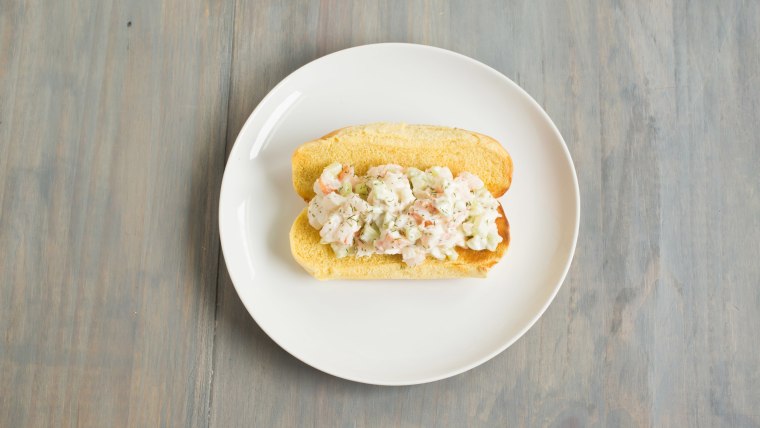 2. Super-simple shrimp roll: Roughly chop 1/2 pound precooked, pre-peeled shrimp (available at the seafood counter or in the frozen section; thaw in cold water for 15-20 minutes if frozen). Dice 1 large or 2 small celery stalks. Mix the chopped shrimp and celery with 2 tablespoons mayonnaise, 1/4 teaspoon dried dill, 1/4 teaspoon salt and a pinch of celery seeds or celery salt (optional). Toast 4 hot dog buns and spoon the shrimp salad into each bun.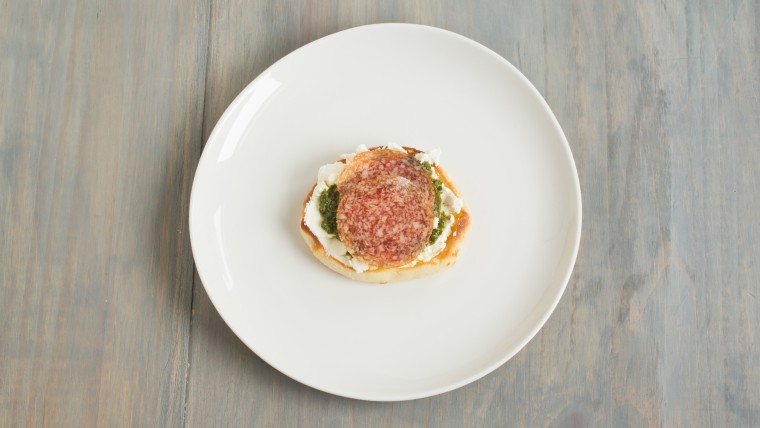 3. Salami, goat cheese and pesto "pizza": Split 2 English muffins and toast all 4 pieces. Spread about 1 tablespoon softened goat cheese on each muffin and drizzle about 1 teaspoon jarred pesto over the goat cheese. Top each muffin with 2-3 slices of salami.
Related: Grown up grilled cheese! 7 ways to reach breaded bliss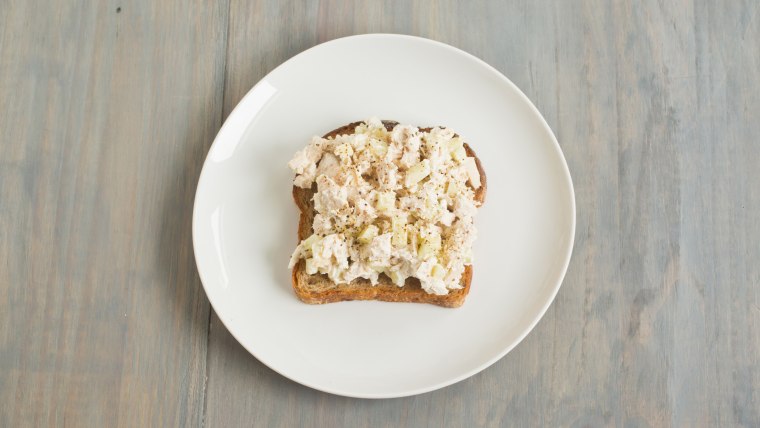 4. Tzatziki-style chicken: Toast (if desired) 4 slices of whole wheat or multigrain bread. Peel and chop 1/2 a small cucumber to get about 1/2 cup diced cucumber. Mix the cucumber with 1 1/2 cup shredded rotisserie chicken (about 1-2 precooked chicken breasts' worth), 3 tablespoons Greek yogurt (any fat percentage), 1/4 teaspoon black pepper and 1/4 teaspoon salt. Divide the chicken salad evenly between each slice and sprinkle with additional pepper, if desired.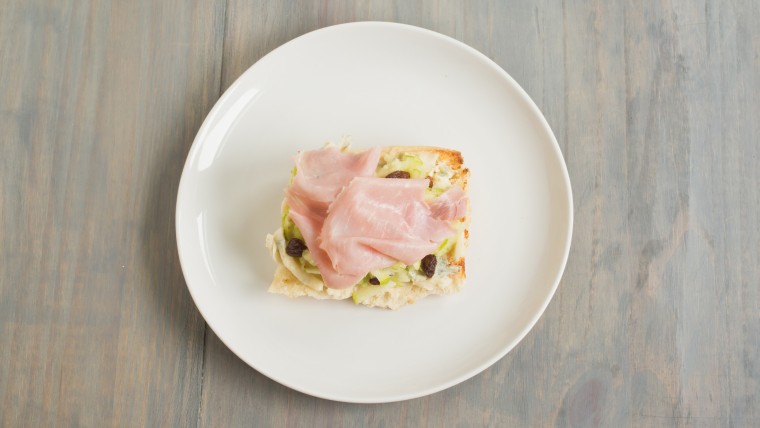 5. French ham and Gorgonzola baguette: Slice 2 4- to 5-inch lengths off a baguette and slice each in half to get 4 pieces of bread. Toast, if desired. Spread 2 tablespoons of Gorgonzola dolce cheese or other soft and spreadable blue cheese on each slice. Shred 1 large cored Granny Smith apple with the large holes of a box grater or the large slicing disc of a food processor. Mix the apple slaw with 1 teaspoon lemon juice and a small handful of raisins. Divide the apple slaw evenly between each slice and top each with 3-4 slices of ham.